Arrow Producer Says 'Flashpoint' Will Affect Season 5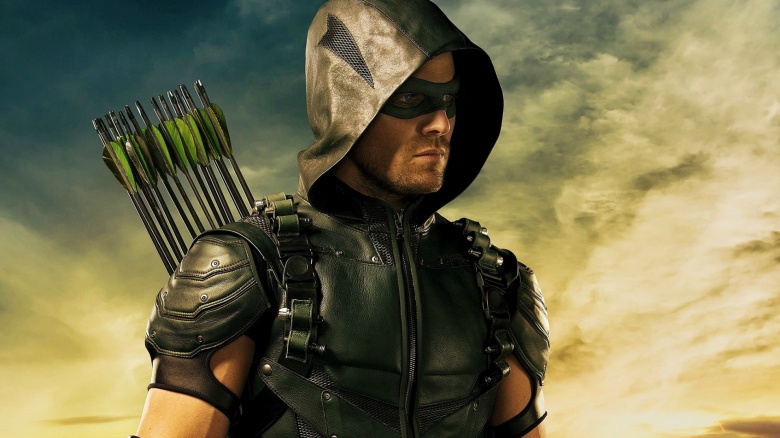 Contains spoilers for Arrow
If quantum physics and Marty McFly taught us anything, it's that going back in time can really screw up the present.
In the Season 2 finale of the CW's The Flash, Barry Allen travels back in time to save his mother, which creates the "Flashpoint" storyline of Season 3. But Allen's actions apparently have consequences that will be felt on another of the CW's DC Comics series.
Arrow executive producer Marc Guggenheim confirmed to Entertainment Weekly that the ripples of Flashpoint will also be felt during the fifth season of his show. "It will affect Arrow," Guggenheim said. "It'll affect Diggle's character the most, and that's all I really want to say in terms of spoiling how that happens."
But the producer did offer up a few bits about John Diggle (David Ramsay), revealing that Season 5 will pick up with the character in Chechnya, Russia, where he's a Special Forces operative.
"He is searching for that moral compass that he lost at the end of season 4," Guggenheim said. "He discovers that Chechnya is the wrong place for him to discover his moral compass. Things do not go according to plan for him, and there's something that happens in the first three episodes that's fairly significant in terms of Diggle. It's the circumstances that will ultimately bring him back to Star City, but he's not going to be the same. He's not going to be able to live his life the way he had been living it before. Things are going to get very, very complicated for him, for reasons I don't want to spoil, but it leads to a very Dig-and-Oliver-centric episode [in the fourth episode]."
Meanwhile, Guggenheim also teased that Oliver Queen (Stephen Amell) isn't doing great as the new mayor of Star City because he's too busy with his night job. That's why he puts together a new team of vigilantes to pitch in: Ragman (Joe DiNicol), Wild Dog (Rick Gonzalez), Artemis (Evelyn Stark), and Mister Terrific (Echo Kellum).
Watch the trailer for Season 5 and a hilarious teaser for the upcoming four-show crossover with Supergirl and DC's Legends of Tomorrow.