The Real Reason Steve Carell Screamed Out 'Kelly Clarkson' While Getting His Chest Waxed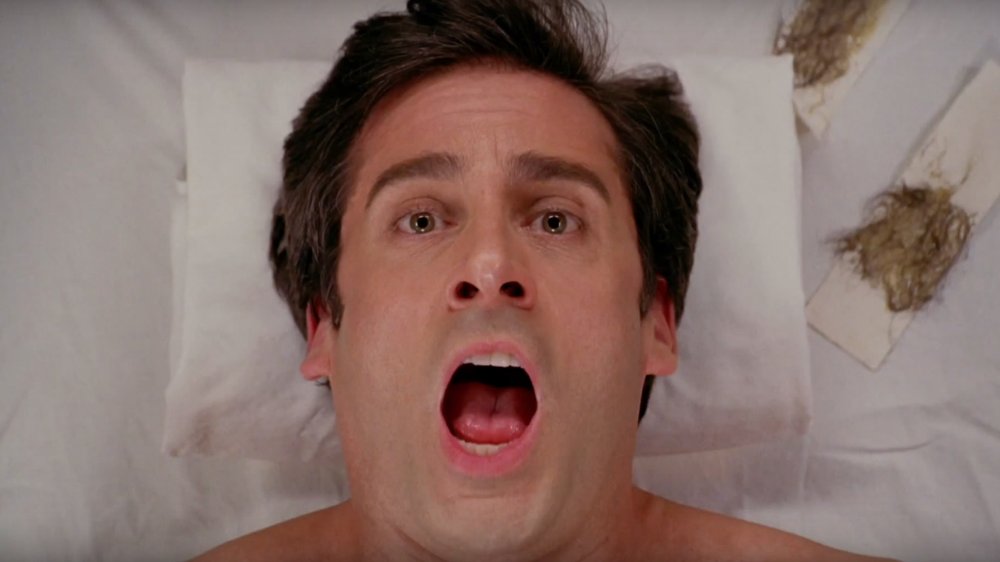 Universal Pictures
Steve Carell is a bona fide star of screens both large and small. A lot of people know him from his work as a field reporter on Jon Stewart's iteration of The Daily Show, but it was his role as Michael Scott on The Office that, arguably, kicked off the talking-head, mockumentary style that is so common in modern sitcoms today. That workplace comedy success continues for Carell with the new Netflix series Space Force, on which he plays General Mark R. Naird, the first Chief of Space Operations for the titular organization.
Obviously, though, what really sets Carell apart from a lot of his equally-successful The Daily Show alums is his film career. The movie that guaranteed Carell would be a cinema star for decades to come is the 2005 Judd Apatow comedy The 40-Year Old Virgin.
Even if you've never seen The 40-Year Old Virgin, you are familiar with its premise, if for no other reason than said premise is in the title. It is a romantic comedy of sorts, and a coming-of-age story about Andy (Steve Carell), a man who has arrived at middle age without experiencing penetrative intercourse and is seeking to change that fact. And if there's one other thing everyone, even The 40-Year Old Virgin virgins knows from this movie, it is the chest waxing scene.
Steve Carell accidentally co-opted Kelly Clarkson's success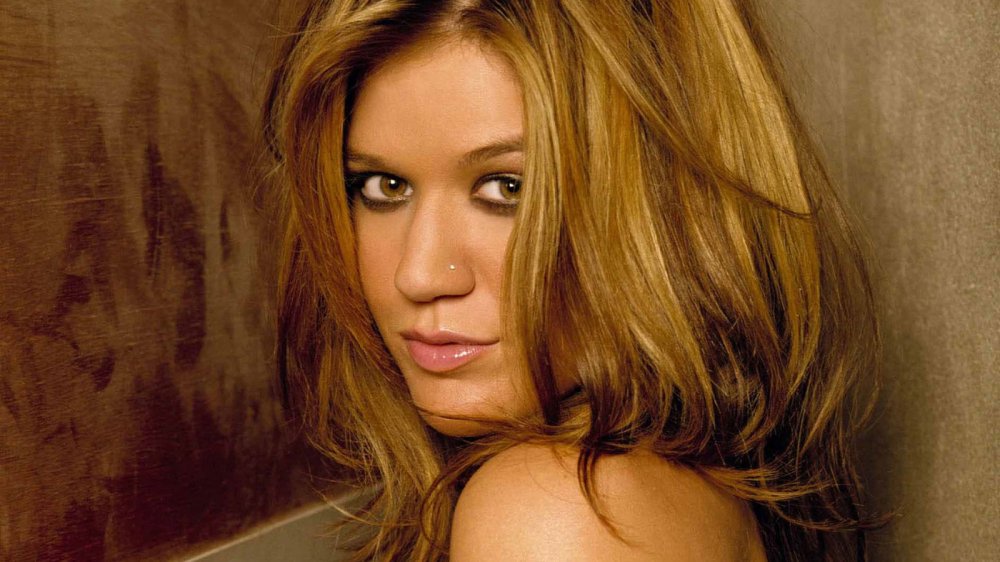 RCA
In the scene from The 40-Year-Old Virgin in which Carell gets his chest waxed, he screams a great many things in pain. Most of the interjections are, in fact, so vulgar that they can't be written here, but in the midst of a strange sequence of yelps that includes the phrases, "sweaty pie hole," and "como se llama," Carell screams one name specifically: Kelly Clarkson.
As it happens, 2005 was a very good year for Kelly Clarkson. While she'd already found success after being the first-ever winner of American Idol, it was in 2005 that her single, "Since U Been Gone," became the first pop song by a solo female artist to reach the top two on the Billboard charts that year.
You would think that would mean 2005 was the year when Clarkson had people running up to her and congratulating her for getting a Grammy for Best Female Pop Vocal Performance. Instead, according to the singer, they were running up to her, screaming, and doing their best Carell impression.
Kelly Clarkson finally learns the 40-Year-Old Virgin truth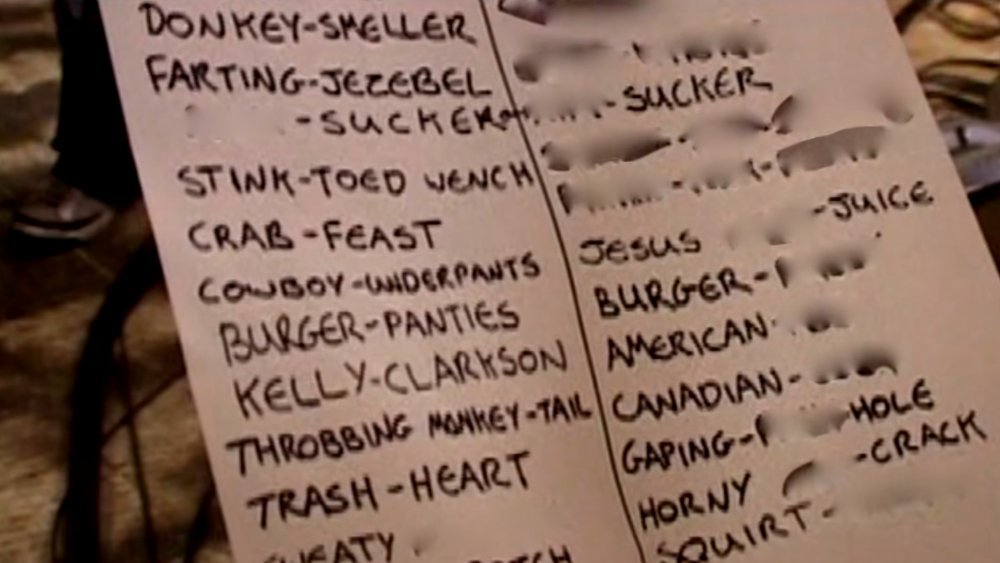 NBC Universal
In the past, Kelly Clarkson was been left to wonder why Carell screamed her name, but, in the here and now, our Miss Clarkson has a super power: Being the host of a daytime talk show. On a recent episode of The Kelly Clarkson Show, The 40-Year-Old Virgin director Judd Apatow appeared so that Clarkson could, at long last, get some answers.
"Was it your fault Steve Carell screamed my name," Clarkson asked.
Apatow was not only prepared to answer this question, but also had the proof that the blame fell to someone else entirely, and that person is Seth Rogen. "I'm gonna blame Seth Rogen," responded Apatow, "because there's a picture I think you have of a piece of paper with all the curses that we gave Steve to scream when he gets waxed. And in the middle on the column that says 'clean words,' right in the middle it says 'Kelly Clarkson' in Seth's handwriting."
All of the blame can't go to Rogen, obviously. After all, with options like "burger-panties," "cowboy-underpants," and "throbbing monkey-tail," it was Carell's decision to belt out Clarkson's name.
While Clarkson may sometimes still feel chagrined at the association (she points out that she's sang for presidents and "a pope"), Apatow pointed out that Christopher Walken has to live with people running up to him screaming "more cowbell," an activity Clarkson, herself, admits she would do.