What Disney World's Galactic Starcruiser Will Look Like In Real Life
What we know about Galactic Starcruiser so far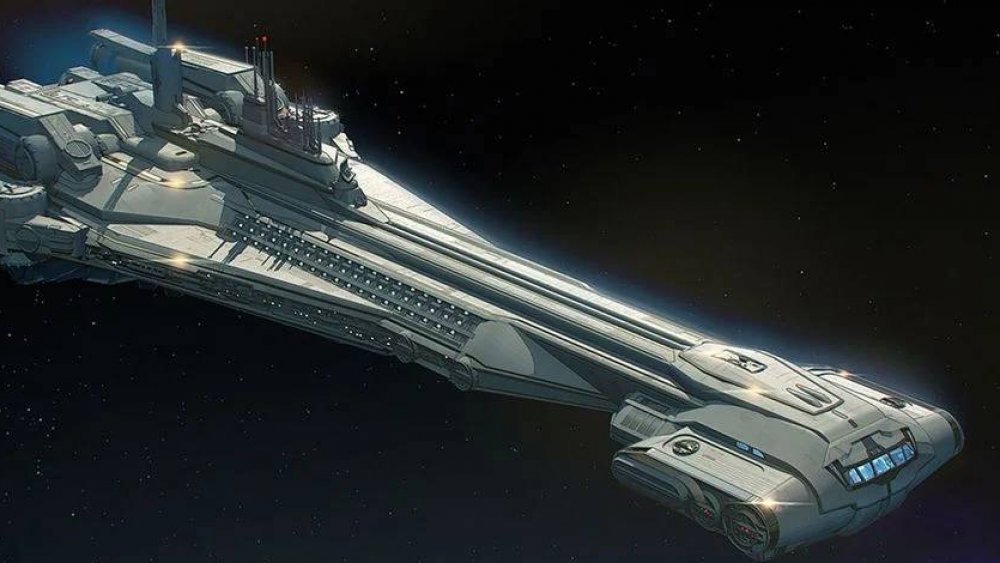 Disney
We finally have a better idea of what guests can expect when Galactic Starcruiser does launch. Twitter user @bioreconstruct has shared aerial photos of the hotel. It looks like a good deal of construction still needs to take place, but it's clear Disney has made this a rather ambitious project. It's massive in scale, which is a good thing because if @bioreconstruct is to be believed, people will be spending a lot of time at this attraction. According to the tweet, "Cabins are in the section at left. Decks of the ship are in the show building at center. Guests will check in and be transported up [the] ship for 2 days of adventure inside the Star Wars timeline."
By the sound of it, this hotel isn't just for sleeping and minibar shooters. Guests will become fully immersed in the world of Star Wars with the Disney website detailing how guests will get the chance to operate the ship's defense and navigation systems. You can wield your very own lightsaber or explore the premises to see how the inner workings of the ship function. Guests will then be taken to Galaxy's Edge to ride Millennium Falcon: Smuggler's Run and Rise of the Resistance. Considering the scale of the hotel, it seems like there will be plenty of space for fun activities for two days straight. 
It will be a different kind of vacation to be sure, and we can't wait to hear more about when Disney will start taking reservations.