Why Jack Favell From Rebecca Looks So Familiar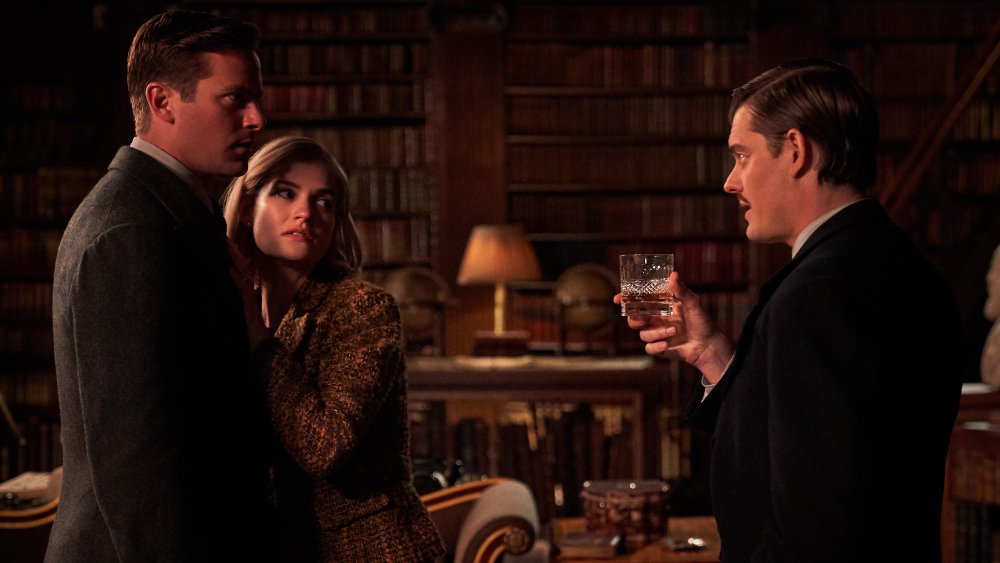 Kerry Brown/Netflix
Just in time for Halloween, Netflix has released their new film adaptation of Rebecca, the novel of the same name by Daphne du Maurier, which originally came out in 1938. The story follows a young woman who marries a rich and handsome widower after a whirlwind romance. When she arrives at her new home, she quickly discovers that her husband and the staff are deeply haunted by memories of his first wife, Rebecca.
The book has been adapted as a film before by Alfred Hitchcock in 1940. That version starred Laurence Olivier and Joan Fontaine, and won the Academy Award for Best Picture. Despite any pressure to impress, director Ben Wheatley brought his unique vision to life in the 2020 film, which stars Armie Hammer as Maxim de Winter and Lily James as Mrs. de Winter. While some people can't help comparing this film to Hitchcock's version, others like the new Rebecca and are praising Hammer's performance. The whole cast is actually quite stellar, with others recognizable names like Kristin Scott Thomas and Ann Dowd in supporting roles.
Another face that you're sure to recognize is Sam Riley, the actor who plays Jack Favell, Mrs. de Winter's scheming and manipulative cousin and her close childhood friend. Favell very quickly develops suspicions about Rebecca's death, intending to use any discoveries to his advantage. The British actor behind the smarmy character has been working for quite a while, portraying many iconic and memorable roles you're likely to have seen.
Sam Riley played Mr. Darcy in Pride and Prejudice and Zombies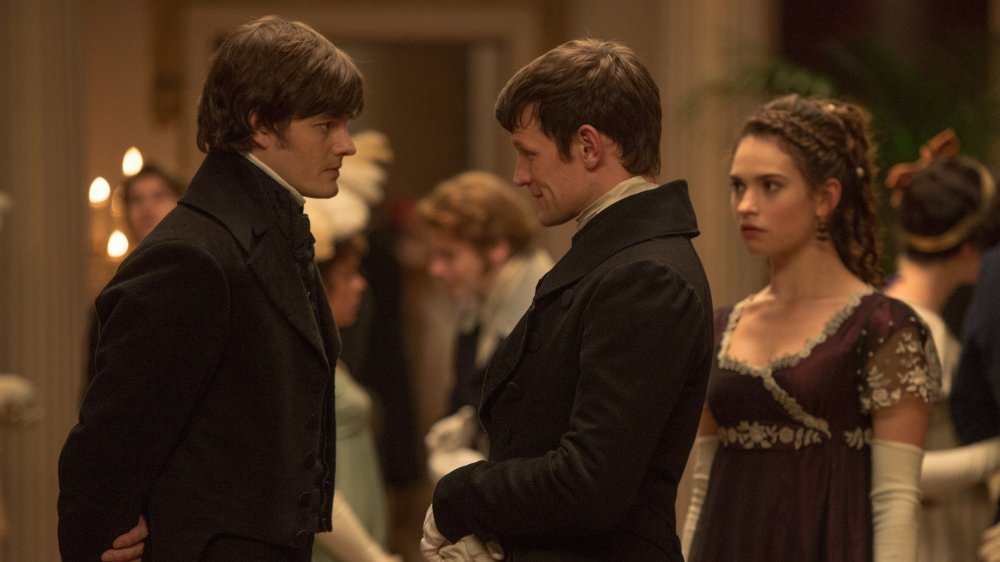 Lionsgate
In 2016, Riley actually starred in his first film alongside James, playing Mr. Darcy to her Elizabeth Bennet in a reimagining of a classic Jane Austen novel. Pride and Prejudice and Zombies is a book published in 2009 by Seth Grahame-Smith; a parody novel retelling Austen's beloved story, but with zombies. In this version, Elizabeth and Darcy have to face more than societal rules and their budding feelings for one another, as they live in a world with an ever-growing population of zombies roaming around.
The film adaptation started development in 2009 with Natalie Portman attached to star, but it spent years in what's commonly referred to as "development hell," without any further progress. It wasn't until 2014 that the main cast was decided and production got ready to go. When Pride and Prejudice and Zombies finally came out, it didn't do well with audiences or the box office, but it's a testament to the development team's determination that it made it to theaters at all. Riley made a lasting impression as Darcy, entering the never-ending debates over what adaptation of the famous character is the best.
Sam Riley portrayed Stevo in the film Free Fire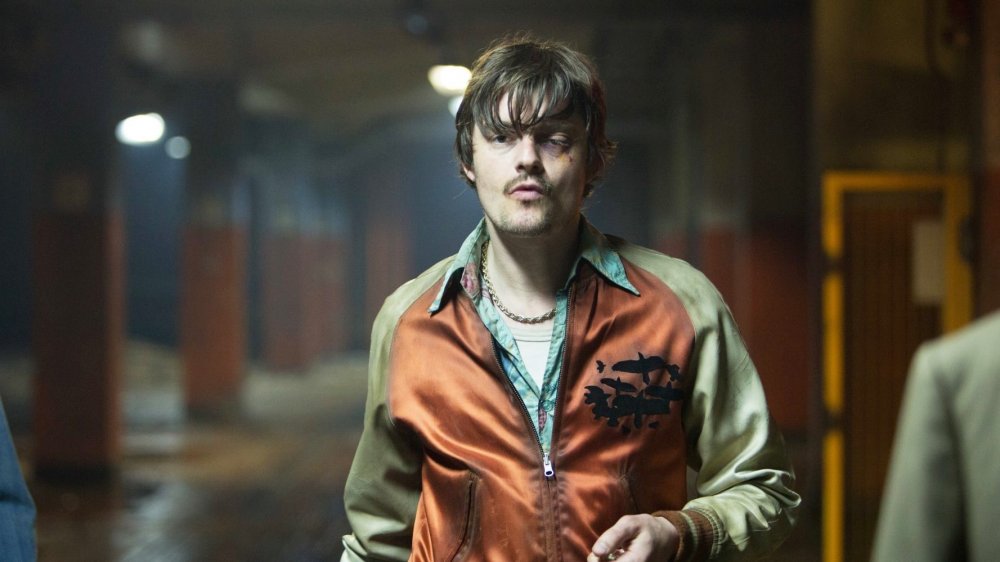 A24
In another direct connection to the team behind Netflix's Rebecca, Riley previously worked with Wheatley, on his 2016 action comedy Free Fire. The movie is set in the city of Boston in 1978, and tells the story of a seedy meeting in a deserted warehouse where two gangs are supposed to exchange goods in a black-market arms deal, but it doesn't go according to plan (when does it ever?). Riley plays a character named Stevo, a shameless and somewhat untrustworthy man who can't seem to let anything go, much to his detriment.
The film also happens to star Hammer, playing a character named Ord, a charming yet sadistic maniac who helps broker the deal that ends up in a vicious standoff. The expansive cast, which also includes the likes of Brie Larson and Cillian Murphy, is full of strange and original characters, and the movie follows them all as they try to talk their way out of the situation and fight to survive.
Sam Riley starred as Diaval in both Maleficent and Maleficent: Mistress of Evil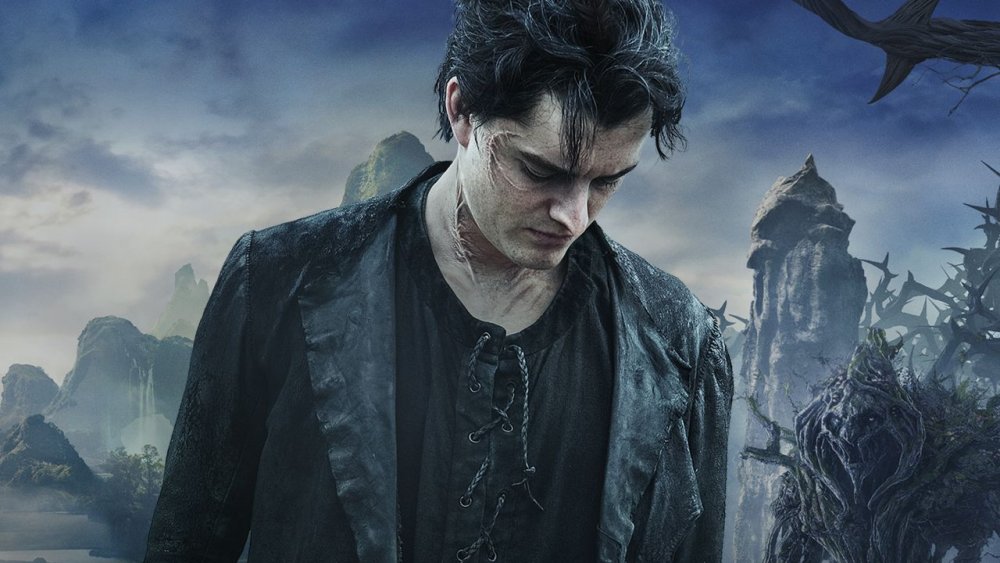 Disney
Most recently, Riley continued playing the character that he originated in Maleficent, Diaval, in the sequel film, Maleficent: Mistress of Evil. Diaval is the right-hand man to Maleficent (Angelina Jolie), and a shapeshifter. Originally a raven, Diaval was trapped by a hunter, then saved and transformed into a human by Maleficent, becoming her loyal servant. Even in human form, Diaval always has a slight appearance of a bird, with a particularly pointed nose and feather-like texture on his face and body. 
Diaval is always by Maleficent's side and spies on King Stefan — Sharlto Copley, who was also in Free Fire — for her, intending to help her get revenge. When she takes Aurora (Elle Fanning), Diaval helps take care of and protect the princess, eventually developing a close friendship with her. The 2019 sequel further explores the characters' complex relationships as Aurora faces her upcoming nuptials to Prince Philip (Harris Dickinson), whose parents view Maleficent as an evil villainess who must be taken down.