The Real Reason Sara Ramirez Left Madam Secretary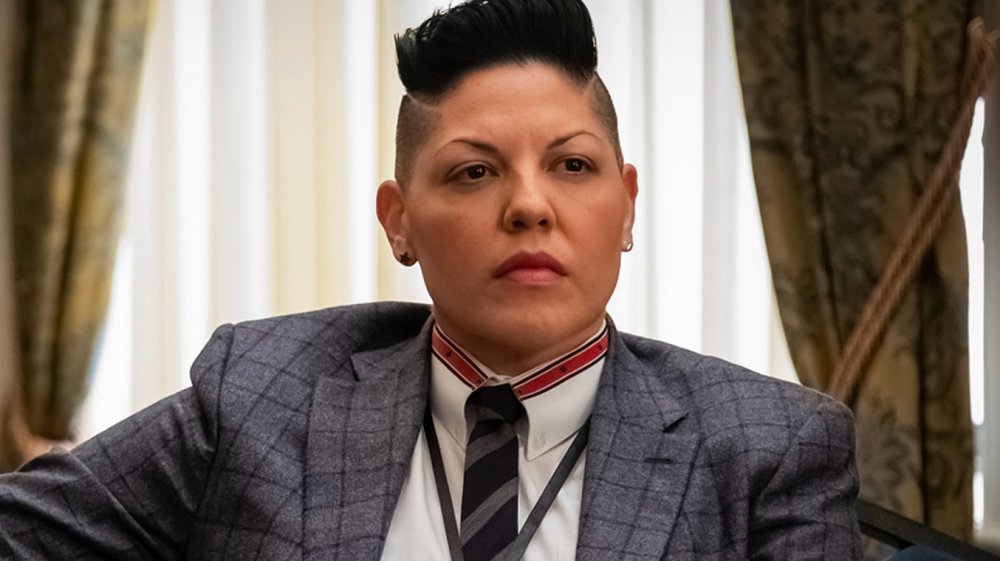 CBS
Sara Ramirez's turn as Kat Sandoval, the sharp strategist and policy advisor to Secretary of State Elizabeth McCord on Madam Secretary, went in an unexpected and unpredictable direction, much like the unrelenting and volatile world of politics.  
When the hit political drama — which follows the work of star Téa Leoni's McCord as Secretary of State and then as President of the United States — soldiered on to its sixth and final season in October 2019, it did so without its former Grey's Anatomy actor. After joining the series in 2017 for season 4, Ramirez took to Twitter to confirm that they would not be returning following Madam Secretary's season 5 finale. 
"I know there's a lot going on in the world. So much. And for just a quick moment I want to wish everyone at @MadamSecretary a fantastic final Season 6 @CBS!" Ramirez wrote in a since-deleted tweet, according to TVLine. "It was an honor to bring Kat Sandoval into your universe!" 
Ramirez's departure from Madam Secretary was shockingly abrupt considering they had been appearing as a regular and received no distinctive exit arc in their second season on the series, created by Barbara Hall and executive produced by Morgan Freeman and his Revelations Entertainment co-founder Lori McCreary. So what was the real reason behind Ramirez's surprise exit? It appears the actor got swept up in a storyline change resulting from CBS' decision to end the show in six seasons.
A plot shift following Madam Secretary's final season announcement locked Sara Ramirez out of the Oval Office
CBS
Showrunners frequently have multi-season plans loosely mapped out for their series, and Madam Secretary was no exception. In a different interview with TVLine, McCreary revealed that the initial plans for season 6 were to see Elizabeth McCord hit the campaign trail after the final episode of season 5 saw her announce a run for the White House.  
"I think, certainly, our audience is rabid about wanting to see this through," McCreary said. "When we started this show, many moons ago, we had the expectation that in its success we would be where we are, and we could push her into a presidential campaign. So we're doing a lot of deep thought about what that might look like. We have some exciting things planned."
Unfortunately, those exciting things had to get a major makeover after CBS announced a reduced episode order for the show's sixth go. While speaking to the Salt Lake Tribune, CBS' executive vice president of current affairs Amy Reisenbach shared that in light of the upcoming season being Madam Secretary's last, fans wouldn't get to see McCord on the campaign trail. 
"We have not announced anything, but we are doing about a two-year time jump," she said. "When we come back, Elizabeth will be president. It will be about 100 days into her presidency."
This development seemingly forced the show's creative team to rethink its final season, and unfortunately, that new vision meant moving forward without McCord's strategist and advisor Kat Sandoval — adding Ramirez to a list of series departures alongside talents like Bebe Neuwirth.