The Gritty Teen Drama Series Everyone's Binging On Netflix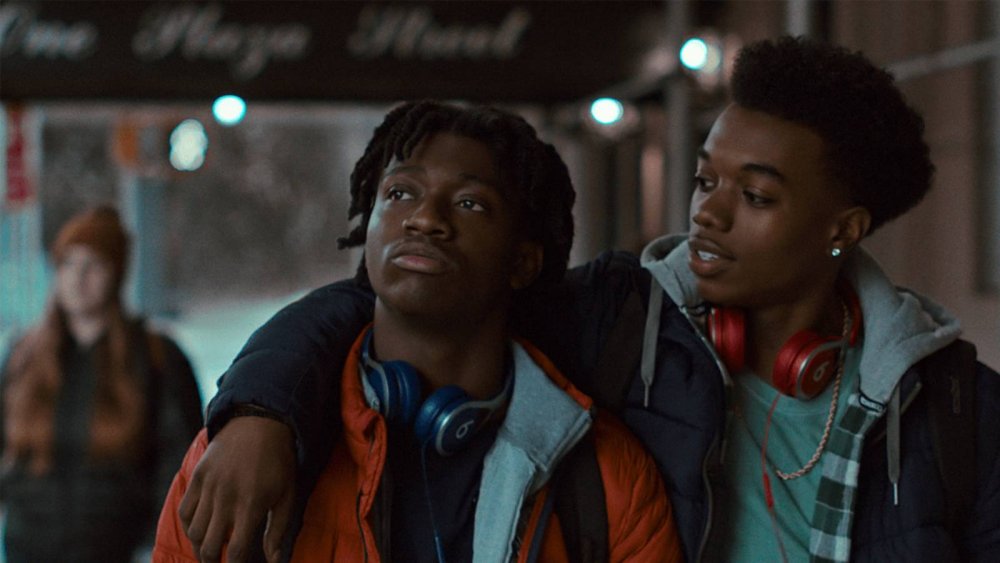 Netflix
A plethora of fantastic content has dropped on Netflix within the last month. From horrifying series like The Haunting of Bly Manor to more light-hearted fare like Emily in Paris, there's a little something for everyone on Netflix in October. And for anyone in the mood for a more introspective drama focused on the everyday lives of teenagers, then Grand Army is for you. 
The show debuted on the streaming service on October 16th, 2020. It immediately cracked Netflix's Top 10 TV Shows, and viewers seem to really be enjoying the coming-of-age drama. The show's actually loosely based on Katie Cappiello's 2013 stage show Slut: The Play, which focuses on the impact of slut-shaming on American teens. While the play is based off one 16-year old girl, the series expands its focus with five main leads: Joey Del Marco (Odessa A'zion), Sid Pakam (Amir Bageria), Dom Pierre (Odley Jean), Leila Kwan Zimmer (Amalia Yoo), and Jayson Jackson (Maliq Johnson).

When you're ready for a TV series to hit you right in the feels, this is the one to binge-watch. 
What is Grand Army about?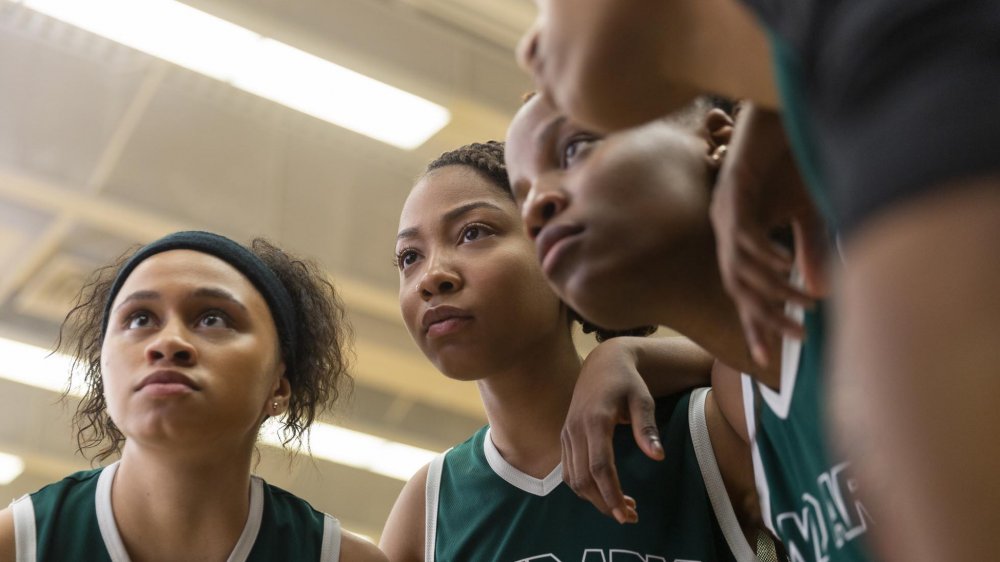 Netflix
Katie Cappiello's play deals with a 16 year old girl who goes out for a night on the town with three of her guy friends, who end up sexually assaulting her. This storyline serves as the basis for Joey Del Marco in the series, but while the play focuses on this single event, the show goes beyond to bring other students at Grand Army High School into the bigger picture. The show handles an array of sociopolitical issues. While the students' individual struggles differ, they're united in how those issues are related to economic, racial, and sexual politics. 
The plot itself kicks off in episode 1 when a bombing takes place near the high school. The building is immediately placed on lockdown with the stress and pressure spilling over into a party that takes place later that evening. The bombing sets the stage for everything else to come in the series, as these kids deal with problems that go well beyond what they should be dealing with, and the show takes a raw approach in showing the trauma these teens experience in day-to-day life. 
Should you watch Grand Army?
Netflix
The general consensus from critics appears to be that Grand Army is a worthy addition to teen drama canon. The show's first season has earned 89% reviews from critics and audiences alike, according to Rotten Tomatoes. Alan Sepinwall of Rolling Stone compares the show favorably to another popular teen drama by declaring, "In its best moments, Grand Army enters rare air for high school shows, elevating surprisingly close to the genre's thoughtful standard-bearer, My So-Called Life."
Many of the reviews are united in their praise for the young cast. None of the cast members are well-known names. In fact, several actors, including Brittany Adebumola and Odley Jean, make their screen debut on the show. However, it's clear these young actors have a lot of talent amongst them, and this show could very well serve as a launching board to some very successful careers. 
Intrigued? Season 1 of Grand Army is now available to stream on Netflix.