Agents Of SHIELD: New Director's Superhero Identity Revealed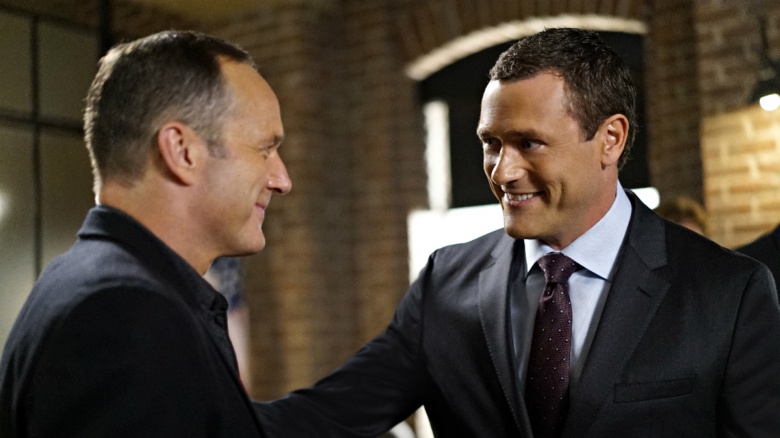 You didn't really think he'd just be another guy in a suit, did you?
After all the drama at the end of the third season of Marvel's Agents of S.H.I.E.L.D., there's a mysterious new director at the agency, and now we know his biggest secret.
Showrunners Jed Whedon and Maurissa Tancharoen confirmed to Entertainment Weekly that Jason O'Mara will play Jeffrey Mace, otherwise known to comic book fans as Patriot. The pair released this statement: "We are excited to have the Patriot joining our show, a character who has existed in Marvel Comics for 70 years. Jason O'Mara brings a perfect balance of charm, mystery, heroism, and humor."
Patriot debuted in 1941 on the pages of The Human Torch. A former journalist inspired by Captain America to become a superhero despite not having any powers of his own, he went on to found the Liberty Legion and eventually became the third Captain America.
But EW reports that producers have put a twist on the character by giving him his own special powers and making him an Inhuman. On the show, Coulson (Clark Gregg) reportedly suggests that his replacement should be a person with powers who the public can trust.
Check out photos of Mace and Coulson looking super-chummy in Season 4, and take a look at how the special effects team helped Ghost Rider–another new character this season–make his MCU debut.