Agents Of SHIELD: Coulson Meets The New Boss In Season 4 Pics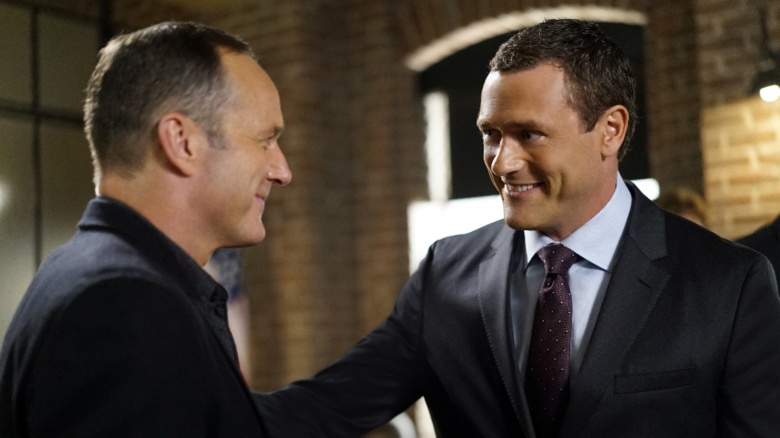 ABC
Although most of the promos for the upcoming fourth season of Marvel's Agents of S.H.I.E.L.D. have focused on the debut of Ghost Rider, it's easy to forget there's another big change coming.
In the season 3 finale, we learned that Phil Coulson (Clark Gregg) had been replaced as director of the agency. Since then, ABC announced (via Entertainment Weekly) that Jason O'Mara would play the new director, but details have remained largely confidential.
But ABC (via MCUExchange) has unveiled seven new photos from "Meet the Boss," the second episode of season 4, and they reveal a few shared moments between Coulson and his replacement.
Of course, this doesn't mean Gregg is leaving the show, just that his character is going in a new direction. Back in May, Gregg opened up about the changes to EW and teased: "[Coulson is] not the director anymore. His destiny is not so much in his own hand as it used to be."
Check out all the new photos and watch the fiery promo for Ghost Rider's introduction. Agents of S.H.I.E.L.D. season 4 premieres Sept. 20.