Chris Parnell Confirms His SNL Nickname - Exclusive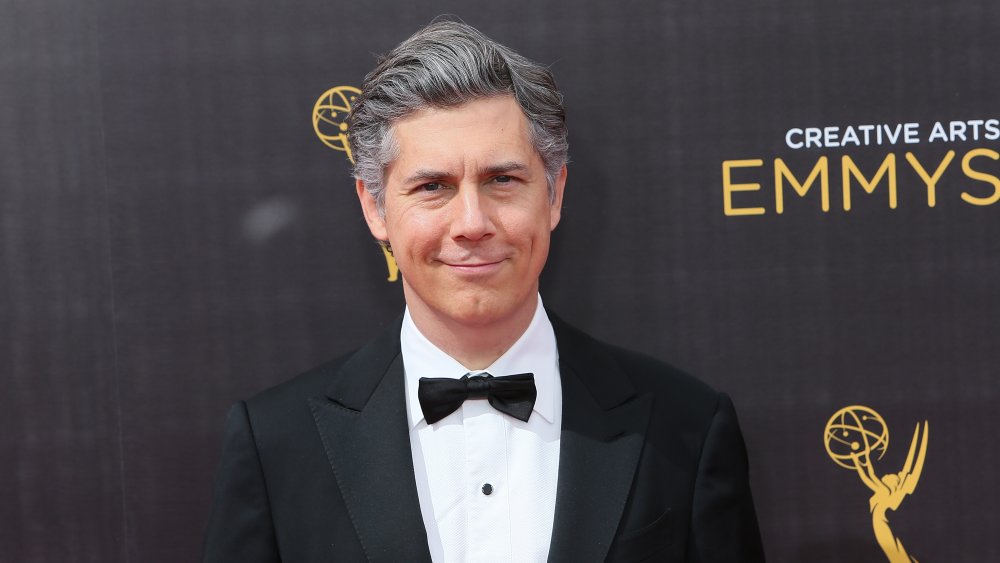 David Livingston/Getty Images
Ahead of the new season's debut, Looper interviewed Chris Parnell about season 11 of Archer, during which the voice actor and comedian gave us some insight into the brand-new Cyril Figgis. While we had Parnell, though, we wanted confirmation on an old Saturday Night Live tale about him.
In Vulture's oral history of Saturday Night Live's now-impossible-to-find Cats sketch from 1999, Michael Schur — who co-wrote the sketch with Parnell (they were both writers and performers on the sketch series at the time) — claims that Parnell had a unique SNL nickname: "the Ice Man," given to him because he never broke character. Vulture quotes Schur as saying, "If you watch those old hot-tub sketches or the crazier [Adam] McKay sketches where Will Ferrell plays this bad OB/GYN and it's just insane nonsense, Will breaks, Molly breaks, everybody's giggling the entire way, and Parnell is just absolutely ice-cold."
When Looper asked for confirmation, Parnell replied that "for a few people," that indeed was his nickname. 
He went on to explain that he's pretty sure that the nickname came from SNL cast member (and then-Weekend Update anchor) Colin Quinn, based on the first sketch of Parnell's first show. That would be the season 24 premiere hosted by Cameron Diaz, which aired on September 26, 1998. The opening sketch was a Bill Clinton/Monica Lewinsky scandal reunion on a 2002 episode of The Oprah Winfrey Show, in which Parnell played Kenneth Starr, a former U.S. circuit judge and solicitor general who led an investigation into the Clinton administration. Parnell was working alongside some heavy-hitters in that sketch — Darrell Hammond, John Goodman, Cameron Diaz — and, in Quinn's eyes, Parnell seemed in control. 
"I think Colin looked over and saw me just sort of standing there on the sides, getting ready to make my entrance," Parnell told Looper. "And I guess he thought I didn't look nervous or flustered." 
Thus, "the Ice Man" was born.
Not breaking up is sometimes hard to do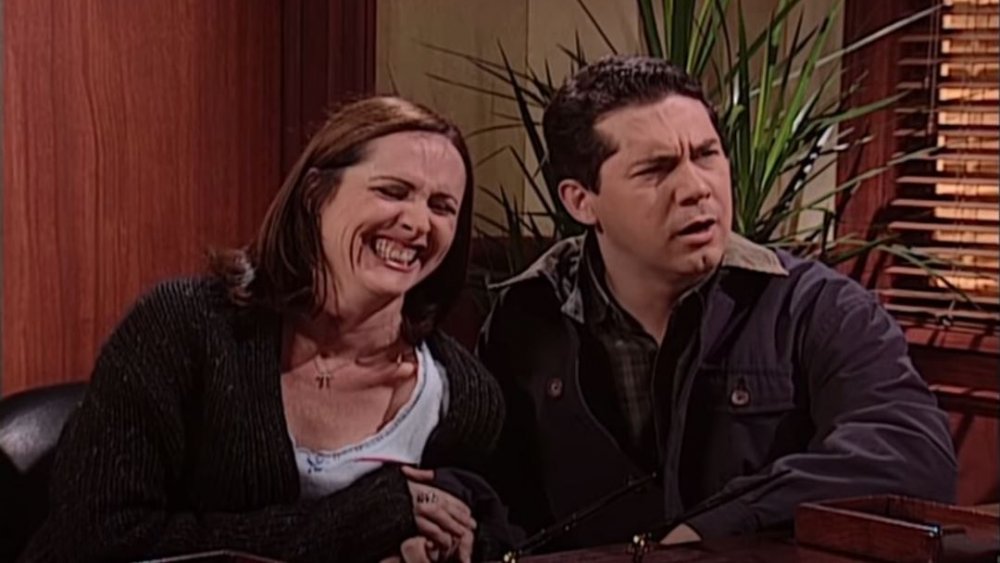 NBC
So, what's Parnell's secret to staying in character and never breaking? "Well, it helps to be a somewhat joyless person," he deadpanned during our conversation. "I'm a bit of a heavy guy, in terms of emotionally and all that." Jokes aside, remaining in character just comes naturally to him. As Parnell told us, "That's not bragging, it was not that hard usually for me to stay in character and to try to be in the moment and do it."
That doesn't mean it was always easy staying stone-faced; one sketch in particular challenged Parnell. "'Cowbell' was really hard because of Will being up in my face and everybody else breaking," the actor said. 
Still, Parnell was the only person to not break during the aforementioned sketch in which Ferrell plays the off-the-rails Dr. Beaman; both Ferrell and Molly Shannon laughed out loud while Parnell stayed stoic. "I had just done a sketch as Tom Brokaw," he recalled, and what made the difference was a bad reaction to the contact lenses he wore for that sketch. "[E]ven though they had been taken out, they left my eyes burning for some reason. So my eyes were on fire during that sketch, and that's that made it very easy to not break."
Catch the next episode of Archer this Wednesday, October 21, at 10 PM ET on FXX. Stay tuned to Looper for more exclusive Archer coverage.