The Real Reason Why Cameron Diaz Quit Acting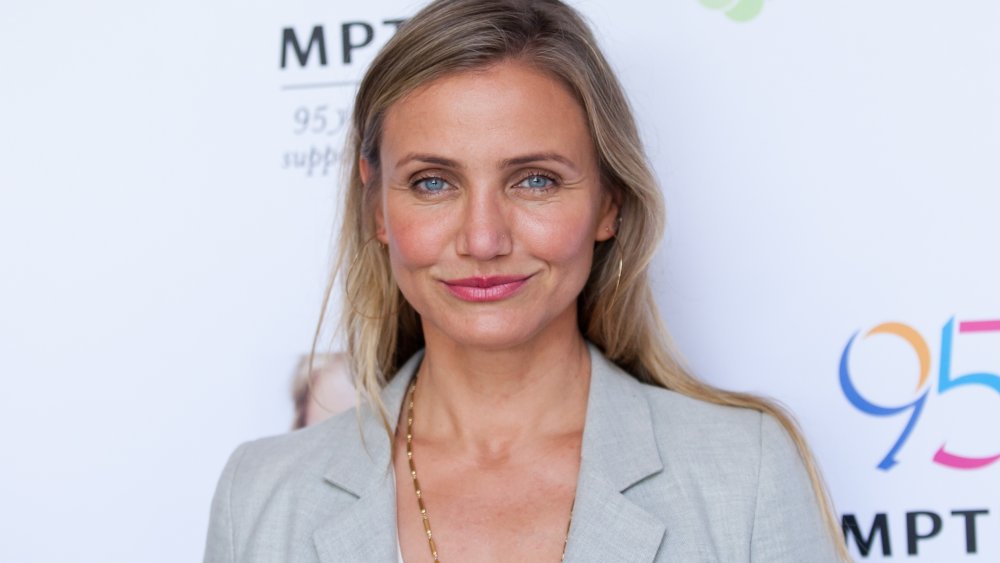 Tibrina Hobson/Getty Images
If you're a fan of Cameron Diaz, you're probably wondering where she's been lately, and she may have just given the world an answer.
After earning international fame and acclaim thanks to huge roles in films like The Mask, Being John Malkovich, There's Something About Mary, Gangs of New York, Charlie's Angels, and many more, Diaz has disappeared from the big screen over the past couple of years. In 2014, she appeared as Miss Hannigan in a feature film reboot of the classic musical Annie, but after that, she officially retired from acting, with Miss Hannigan serving as her final role.
Whether you're a fan of Diaz's comedic work (like her turn as the lazy, money-hungry Elizabeth Halsey in Bad Teacher), her voice-acting role as Fiona in the Shrek film series, or her dramatic turns in Martin Scorsese movies, you're probably wondering what drove Diaz to step away from the camera and rearrange her priorities, changing her life entirely. 
Here's the real reason Cameron Diaz quit acting, and what she's been doing since.
The truth about Cameron Diaz quitting acting for good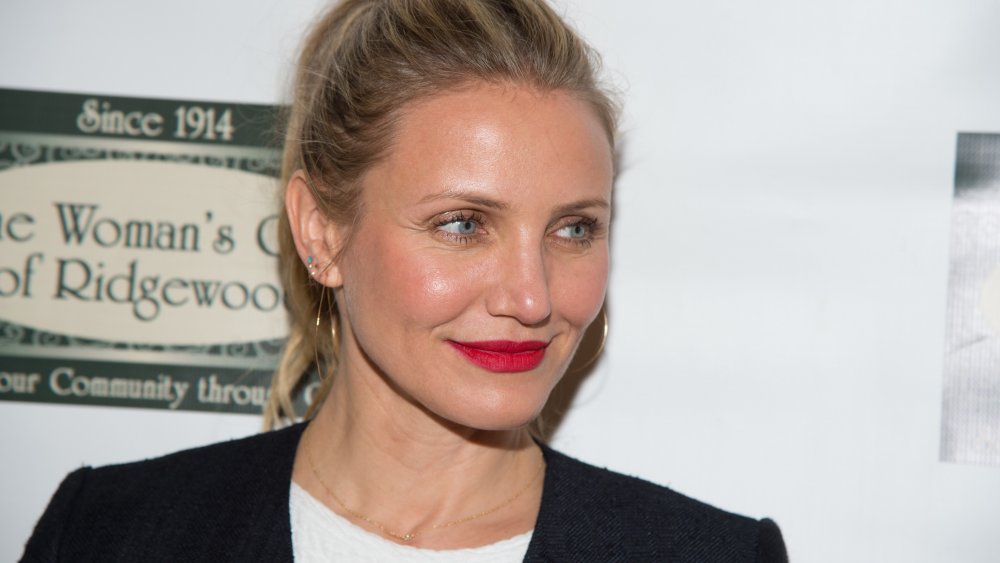 Dave Kotinsky/Getty Images
In an interview with actress and businesswoman Gwyneth Paltrow during the latter's "In goop Health: The Sessions" series (via CNN), Diaz opened up about why she stepped out of the limelight and how it truly felt to leave behind the acting career she started when she was only 22 years old. 
"I just decided that I wanted different things out of my life. I had gone so hard for so long — working, making films — and it's such a grind," Diaz told Paltrow. "I didn't really make any space for my personal life."
So what did Diaz get in exchange for her 20-year film career? "A peace," she said. "I got a peace in my soul. I finally was taking care of myself."
There's no question that acting can be a grueling job, which Diaz also addressed in her conversation with Paltrow: "When you're making a movie, it's a perfect excuse — they own you. You're there for 12 hours a day for months on end and you have no time for anything else." She was also blunt about the fact that the life of an actor can be extremely stressful and removed from reality, saying, "Actors are infantilized. We're put in a position where everything is taken care of for us." 
Diaz then addressed how it felt to be in the public eye, admitting that it was draining to be under constant scrutiny: "There's a lot of energy coming at you at all times when you're really visible as an actor and doing press and putting yourself out there."
As a result, Diaz decided she wanted to prove she could make it without acting — saying that she's now "putting all the pieces of my life together the way that I wanted it to be put together, not how other people thought it should go."
What Cameron Diaz has been doing since she quit acting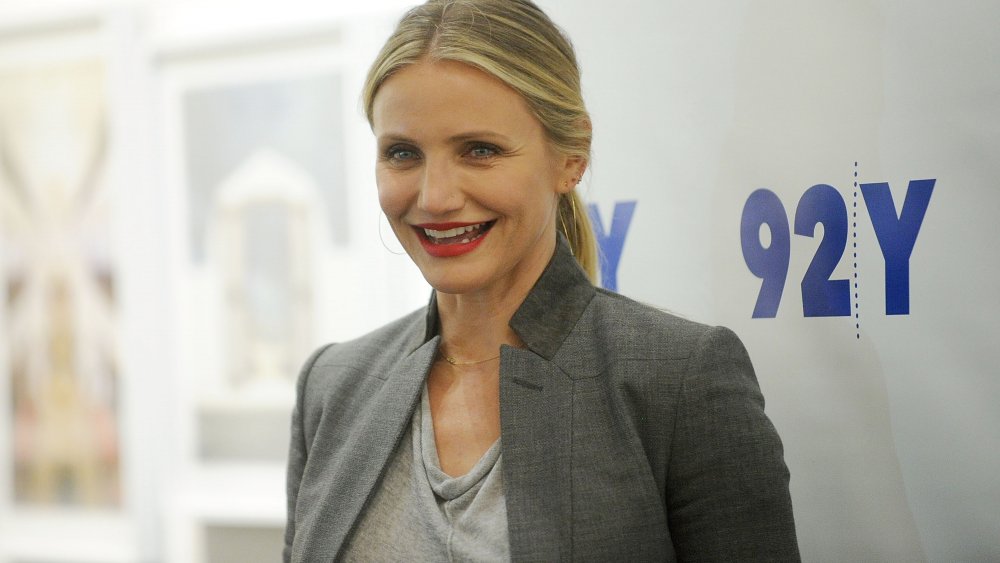 Brad Barket/Getty Images
By leaving her movie career behind and focusing on her personal goals and needs, Diaz took an important step for herself. And despite the fact that she's not on the big screen anymore, she's kept plenty busy.
After leaving acting in 2014, Diaz married former Good Charlotte frontman Benji Madden in 2015. In January 2020, Diaz confirmed that she and Madden had welcomed a baby girl, Raddix. Diaz has also become a best-selling author with two books under her belt: 2013's The Body Book: Feed, Move, Understand and Love Your Amazing Body and 2016's The Longevity Book: The Science of Aging, the Biology of Strength, and the Privilege of Time.
On top of marriage, motherhood, and authorship, Diaz has taken full advantage of the quarantines imposed during the COVID-19 crisis to foster a passion project of hers.  During a recent appearance on Late Night with Seth Meyers, the former movie star spoke about Avaline – her new line of clean, natural wines, which she co-founded with fashion entrepreneur Katherine Power.
Diaz may never grace the silver screen again, but it's clear that she's happy with her decision. If you want to relive her big-screen glory, Diaz's biggest hits are available to rent or buy on major streaming platforms now.