Warwick Davis Confirms He'll Be In Star Wars 8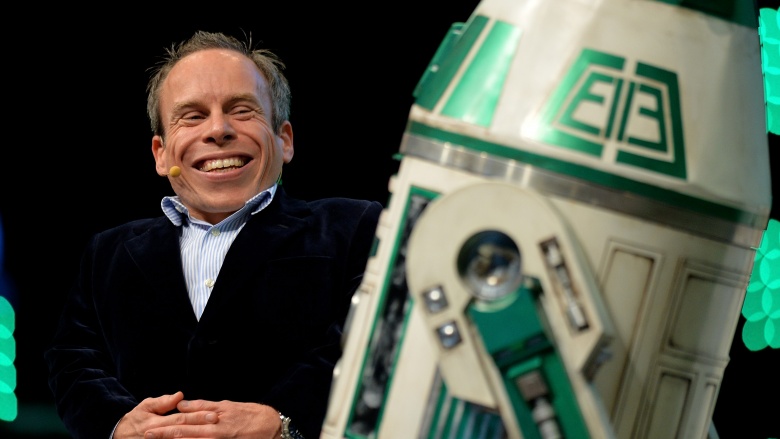 Getty Images
Warwick Davis might be the unsung hero of the Star Wars universe.
After debuting as Wicket the Ewok in 1983's Return of the Jedi, he's returned to play different characters in almost every installment of franchise, including last year's The Force Awakens and the upcoming Rogue One: A Star Wars Story. And now he's confirmed that he'll keep his streak in tact with the secretive Episode VIII.
During an interview with an Australian news outlet (via Jedi News), Davis was asked if he has a role in the film, and he succinctly replied, "I do, yes. That's all I can say."
While it isn't much to go on, clearly Davis knows the media protocol by now. He did, however, compare the flick to 1980's The Empire Strikes Back, which is something co-star Adam Driver (Kylo Ren) also hinted at.
Davis also had kind words about The Force Awakens, in which he played the interstellar scout Wollivan. "There were some wonderful moments, some moving moments and it was full of all the action that we expect," he said. "For me, it ticked all the boxes. I loved it, and I think it sets up the trilogy very well."
In Rogue One, Davis portrays the creature currently known as "Space Monkey," who you can see in the producers' sizzle reel from this past summer's Star Wars Celebration. 
Rogue One hits theaters Dec. 16, while Episode VIII is expected almost exactly one year later on Dec. 17, 2017. Check out everything we think we know about Rogue One and Episode VIII.