Star Wars Rogue One: Meet Space Monkey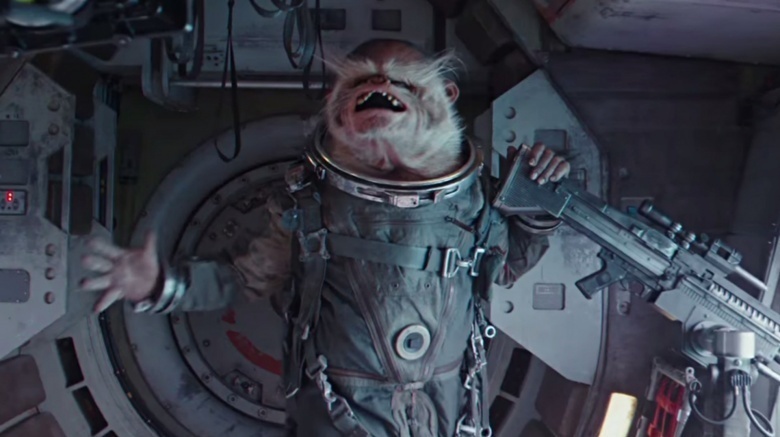 In the Star Wars galaxy, you never know if you'll run into a seething, alien monster or an adorable, furry one. He doesn't have a name yet, but the official nickname of "Space Monkey" seems to fit just fine.
Lucasfilm and Disney recently introduced the newest addition to the universe for Rogue One: A Star Wars Story, and he's just about the best thing since Ewoks (depending on where you stand with Ewoks). Filmmakers unveiled the new character during last month's Star Wars Celebration in London, but he also appears in a sizzle reel for the upcoming standalone flick.
Elsewhere in the galaxy, Tony Gilroy (The Bourne Identity, Night Crawler) is reportedly involved with Rogue One reshoots and will supervise the final edit. The movie drops Dec. 16.