Why Jeffrey DeMunn Decided To Leave The Walking Dead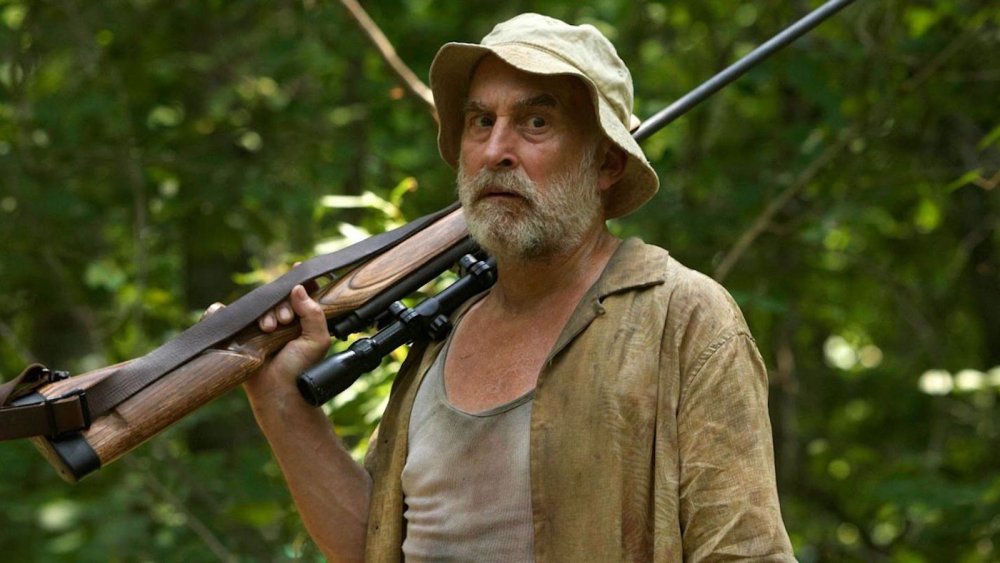 AMC
Few series have so unexpectedly earned a spot in the zeitgeist as AMC's apocalyptic zombie drama The Walking Dead. That's largely because the series is as true a genre confection as has ever been produced, even though its gleeful affinity for stomach-churning gore virtually assured it would alienate viewers by the thousands. And yet, when The Walking Dead arrived on AMC in 2010, the series shocked the small-screen world by becoming the very definition of must-watch television.
Even as its days on AMC are now officially numbered, the O.G. TWD has become the longest-running series in the network's history. It also continues to rank among the most popular shows on cable, and has launched several spinoff projects. 
Of course, these days, few of the original The Walking Dead cast members are still fighting the good fight against the flesh-hungry hordes, with even breakout stars Andrew Lincoln and Steven Yeun having left for greener pastures (though Lincoln is still on board for a couple of upcoming Rick Grimes-centric movies).
As The Walking Dead fandom can confirm, the series has made great sport of saying goodbye to its beloved characters over the years, often doing so in dramatically gruesome fashion, and few of the original castmember's exits were quite as gruesome as that of Jeffrey DeMunn's Dale Horvath. 
That harrowing moment came in the eleventh episode of TWD's barn-burner of a second season, and found the fatherly humanist savagely ripped to shreds by a flesh-eater, only to be put out of his misery by Norman Reedus' Daryl.
The moment was legitimately shocking, if only because it veered so far from Dale's fate in Robert Kirkman's source material. We now know the character was actually killed off at the request of Jeffrey DeMunn himself.
Jeffrey DeMunn earned one of the more gruesome exits from The Walking Dead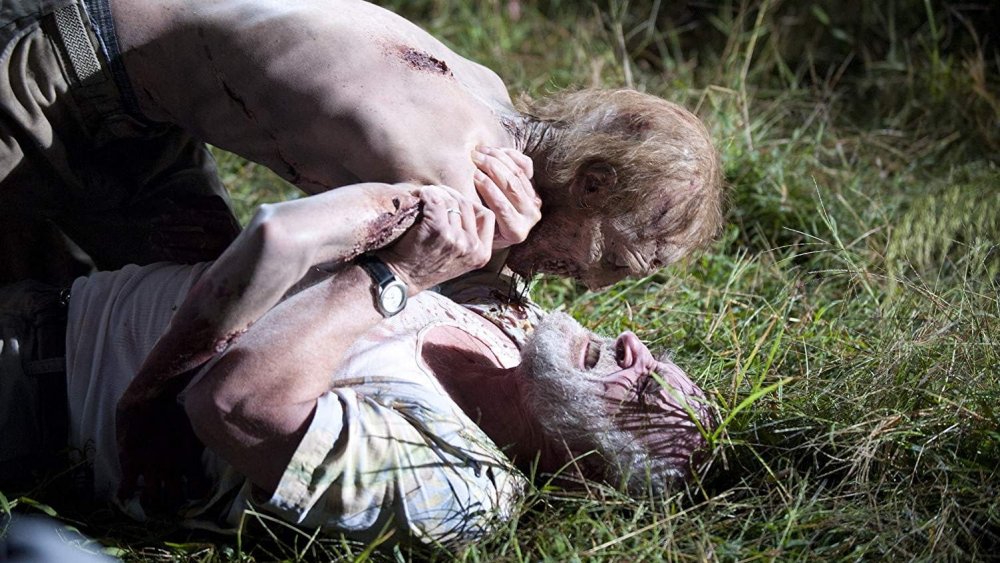 AMC
Yes, it's highly unusual for an actor to request that his own character be killed off of a show — especially one as popular as The Walking Dead in season 2. It seems the beloved character actor requested the carnage out of respect for The Walking Dead creator Frank Darabont, who was unceremoniously fired from the series ahead of that second season, however. 
DeMunn confirmed the fact in a 2018 interview, telling Cleveland.com, "Dale's death was my decision. I was furious about how Frank [Darabont] was pushed out of the show. I spent a week not being able to take a full breath. And then I realized, 'Oh, I can quit.' So I called them and said, 'It's a zombie show. Kill me. I don't want to do this anymore.' It was an immense relief to me."
It remains to be seen whether Dale's grisly departure had anything to do with his taking a stand for Darabont, but it's worth noting his gut-ripping death continues to rank among the series' most gruesome. Whatever the case, one has to admire Jeffrey DeMunn's loyalty to Frank Darabont, who's termination from the show sparked a very public showdown with his former AMC bosses (via Variety).
As it happens, DeMunn's devotion to Darabont is based in the pair's decades-long friendship, beginning with a fateful meeting while shooting 1988's The Blob (which Darabont wrote and DeMunn appeared in). Darabont has cast DeMunn in every project he's helmed since, including 1994's The Shawshank Redemption, 1999's The Green Mile, 2001's The Majestic, 2007's The Mist, and 2013's tragically short-lived TNT series Mob City.
You can be certain that, after walking away from The Walking Dead in protest, DeMunn has likely earned a spot in anything Darabont does for the foreseeable future, too.