Why Monsterland's Showrunner Regrets Her Horror Influence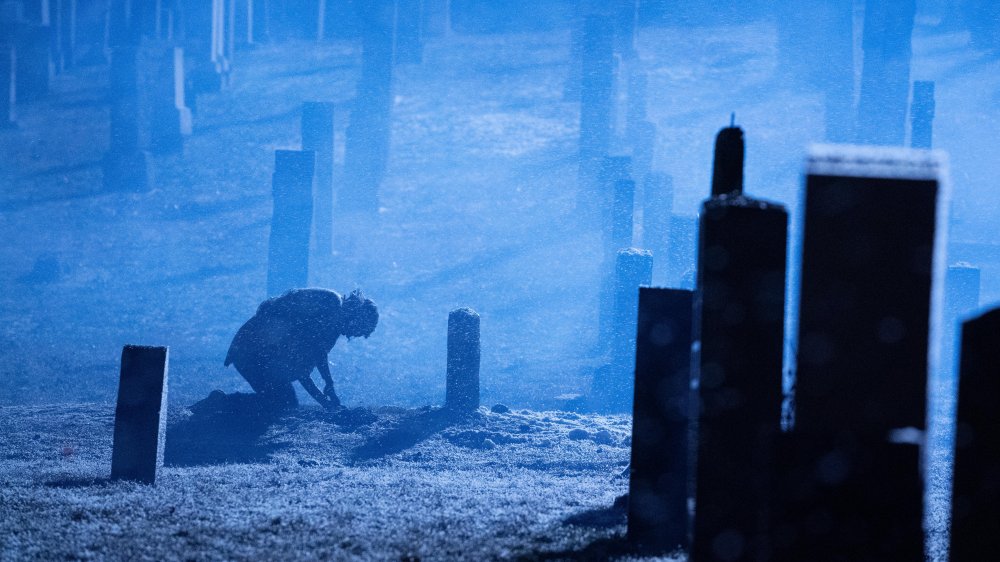 Hulu
Looper recently attended a virtual New York Comic Con roundtable for the Hulu original series Monsterland. Present were showrunner Mary Laws and Taylor Schilling, star of the episode "Plainfield, IL." Both offered some insight into the episode, which (like every episode) was adapted from a story out of Nathan Ballingrud's book North American Lake Monsters.
Laws elaborated on a few of her creative choices, especially in relation to the source material. She said North American Lake Monsters "sort of feels like an anthology series," explaining that she partially decided to do the series after reading the story that would become the pilot. She did, however, make some alterations along the way. The story adapted into "Plainfield, IL" is about a heterosexual couple, but the episode stars two women. Her explanation is simple: "I wanted to tell a story about lesbians, because I am one."
What got an especially interesting answer, though, wasn't about the book at all — it was about Laws' personal influences.
Influenced by a brilliant filmmaker guilty of terrible crimes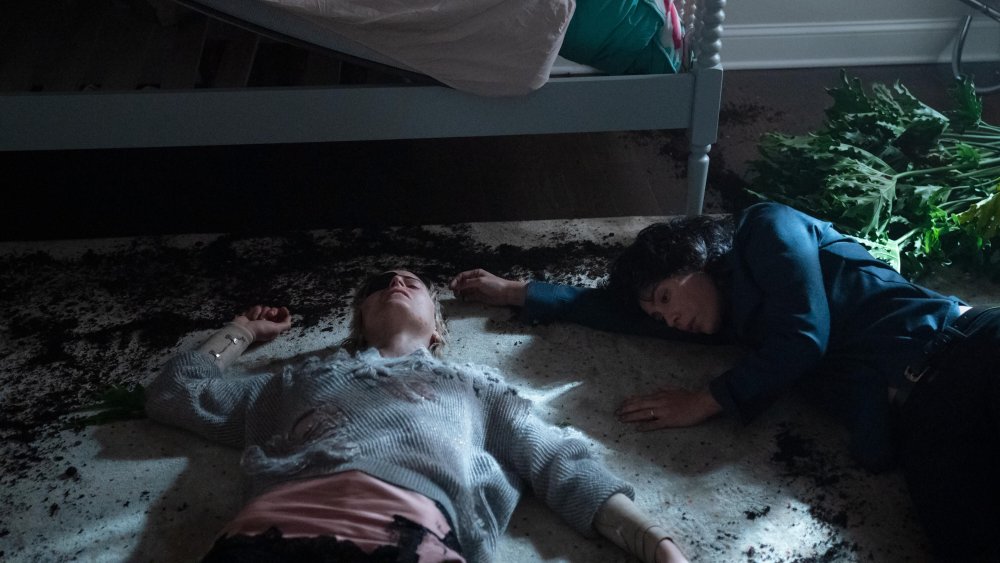 Hulu
When asked about her influences, Laws prefaces her response by saying, "I hate my own answer to this." She continues: "I love Roman Polanski," citing "his horror [movies], particularly Rosemary's Baby, but Repulsion is the one that I have always felt hugely inspired by."
Polanski is, to put it generously, a controversial figure in cinema history. He directed some of the most acclaimed movies of all time, including Chinatown. His life has also been steeped in tragedy, between both his parents being killed during the Holocaust and his wife Sharon Tate getting murdered by the Manson family. Despite all of this, a shadow has been cast over his legacy ever since he pleaded guilty to statutory rape of 13-year-old in 1978 before permanently fleeing the country. Over the years that followed, several more women have come forward alleging to be victims of similar behavior.
As noted, though, his influence is hard to ignore — especially for Laws. She says that with "every project I've ever worked on since I've seen [Repulsion], I think of it when I'm writing at some point." It's easy to see how it influenced "Plainfield, IL" in particular, given that both that particular episode and Repulsion show, as Laws puts it, "the internal experience of a person reflected outwardly." Even so, separating the art from the artist is something everyone struggles with — especially when someone is so heavily influenced by the art. "I wish he didn't do so many terrible things," says Laws of Polanski, "but I think that as an artist, I go back to that film over and over again."