The Terrifying Lesson Taylor Schilling Learned On Monsterland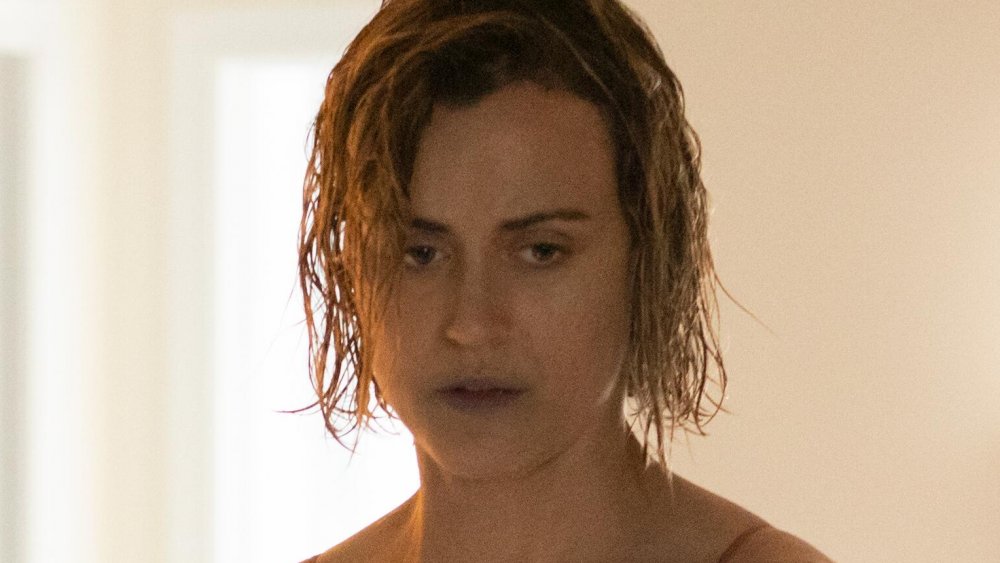 Hulu
"Plainfield, IL," the fifth episode of Hulu's supernatural anthology series Monsterland, tells the story of suburban lawyers Shawn and Kate. Kate struggles with mental illness and lives on the edge of life and death, and after many years together Shawn is at the end of her rope trying to deal with it. An unfortunate event leads Kate to fall apart — figuratively and literally — forcing Shawn to pick up the pieces and be honest with herself.
Looper gained some insight into the episode's creation when showrunner Mary Laws and Orange Is the New Black's Taylor Schilling, who plays Kate, spoke with a group of journalists during a New York Comic Con roundtable about the episode.
Makeup and prosthetics were provided by KNB EFX. They're behind the monster designs in The Walking Dead franchise, and they've also worked on other supernatural properties like Preacher and The Chronicles of Narnia. Monsterland's onset monster maker was Jake Garber, a veteran makeup artist with around 150 credits to his name and an Oscar nomination for Star Trek: First Contact.
Laws gives "props and credit to our AD team" for the sheer amount of work that goes into a makeup-heavy show. Much of the episode was shot out of sequence, and "there were so many different phases of Taylor's incredible makeup that they had a spreadsheet" to keep track of it. She also notes that "it was just an epic process to know at what phase we were," in part because "every layer [of makeup] was a little bit more decay than the one right before."
The makeup and prosthetics of Monsterland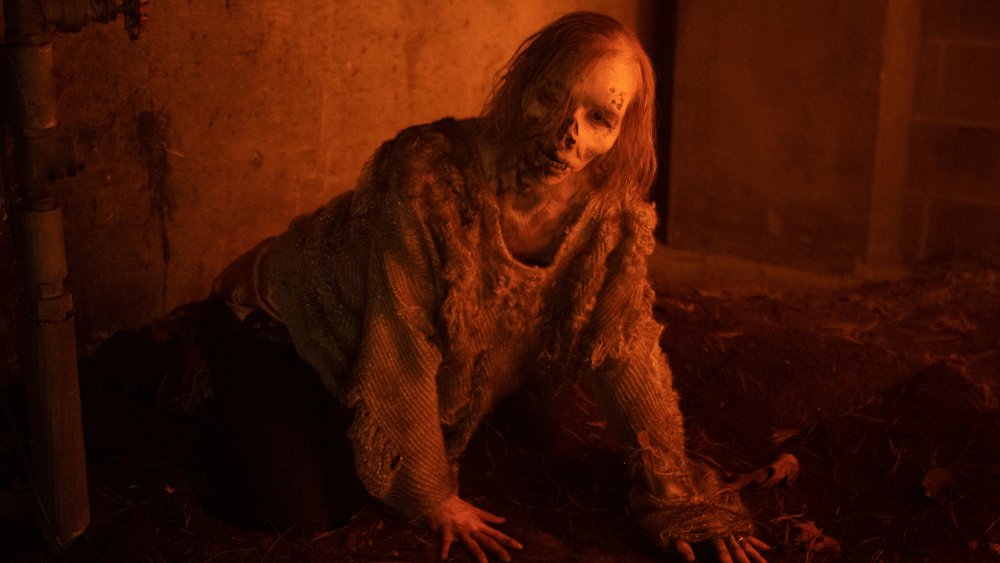 Hulu
Schilling had long been curious about doing a role with heavy makeup. "I did a movie once where this actor was in the chair for hours," she explains, "and I was like, that would be really interesting, kind of fun." That's part of the reason she was drawn to Monsterland. In practice, though, the act of heavy makeup and prosthetics proved to be a hard limit for her as an actress.
When doing makeup for the end of the episode — with the character of Kate in "full zombie mode" — Schilling asked if they could expand the nose holes. As she recalls, someone on set recognized that Schilling was in the early stages of a panic attack, saying, "She's going to tap out... we've got to get the stand-in here." As such, it's another actor playing Kate at the end of the show. "I learned a lot for my career moving forward," Schilling says of the experience, "I know my limits thanks to Monsterland."
Stream Monsterland on Hulu now. Stay tuned to Looper for more Monsterland coverage.