Star Trek: Discovery Fans Just Got Awesome Season 4 News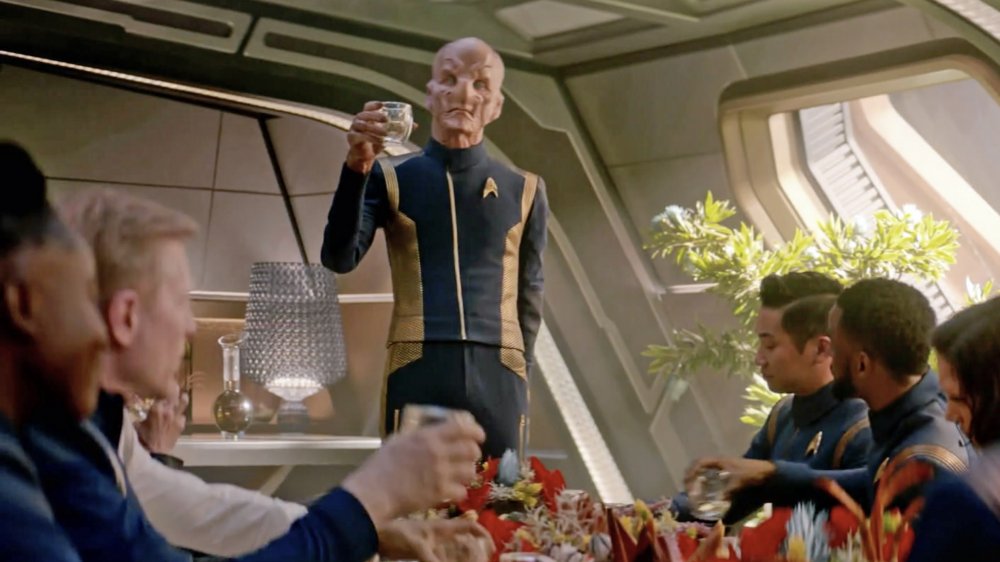 CBS
Star Trek: Discovery may have only just returned with its third season, but while we're still busy figuring out the mystery of the Burn, there's even bigger news on the horizon for the future of the show. In a StarTrek.com video with executive producers Michelle Paradise and Alex Kurtzman, joined by stars Sonequa Martin-Green and Doug Jones, fans were given the news they've been hoping for — Star Trek: Discovery is coming back for a fourth season.
Discovery got very lucky in a way that many shows didn't in 2020: all primary principal photography for its third season was complete before production was halted. However, the show did have one extremely challenging hump to get over: its visual effects. The entire post-production task of putting together VFX was done by the show's team from home — the first time a VFX-heavy show has ever taken on the task in this manner. As such, the third season experienced a delay.
Thankfully, though, season 3 is out there, having begun debuting new episodes right after Star Trek: Lower Decks wrapped its first season. We're all in the enviable position of having new Star Trek throughout the rest of 2020.
Star Trek's production schedules and future for 2021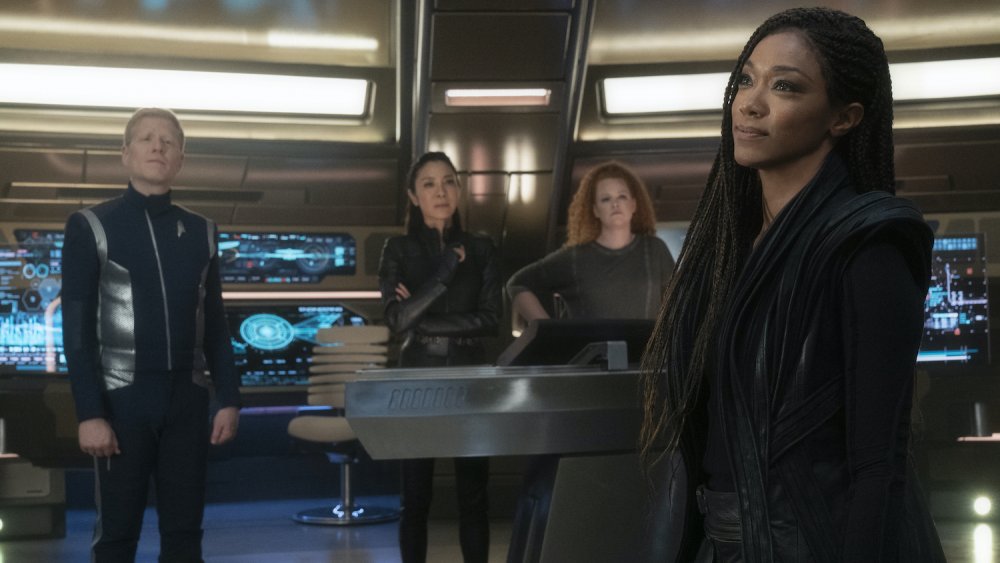 CBS
Not only do we know that there will be a Star Trek: Discovery season 4, but we even know when production is set to begin: November 2, 2020. What's really exciting about this news is that it means that season 4 will be well underway before audiences even see the end of season 3. Hopefully, there will be a much shorter gap between seasons this time around.
Meanwhile, Star Trek: Picard is planning to begin production in January 2021, with Star Trek: Strange New Worlds set to join the production fray in February 2021. We know that Star Trek: Lower Decks has its second season in the works. Likewise, we found out recently that Kate Mulgrew is reprising her role as Captain Janeway for Nickelodeon's all-ages series Star Trek: Prodigy, which is due to arrive in 2021.
In 2020, we were basically promised that from Star Trek: Picard onward, we could consistently expect new Star Trek in some form or other for the remainder of the year. Of course, with the interruptions suffered by pretty much all TV and film production, that didn't exactly happen. However, this November 2020 start date for Discovery's fourth season means that CBS is doing everything in its power to make sure that, once the gears start moving on new Star Trek shows for 2021, they'll keep running throughout the rest of that year.
Star Trek: Discovery's third season is arriving weekly on CBS All Access now. With the quick start on season 4, we may see its fourth season as early as Summer 2021.