Star Trek: Discovery Makes Franchise History With New Casting Announcements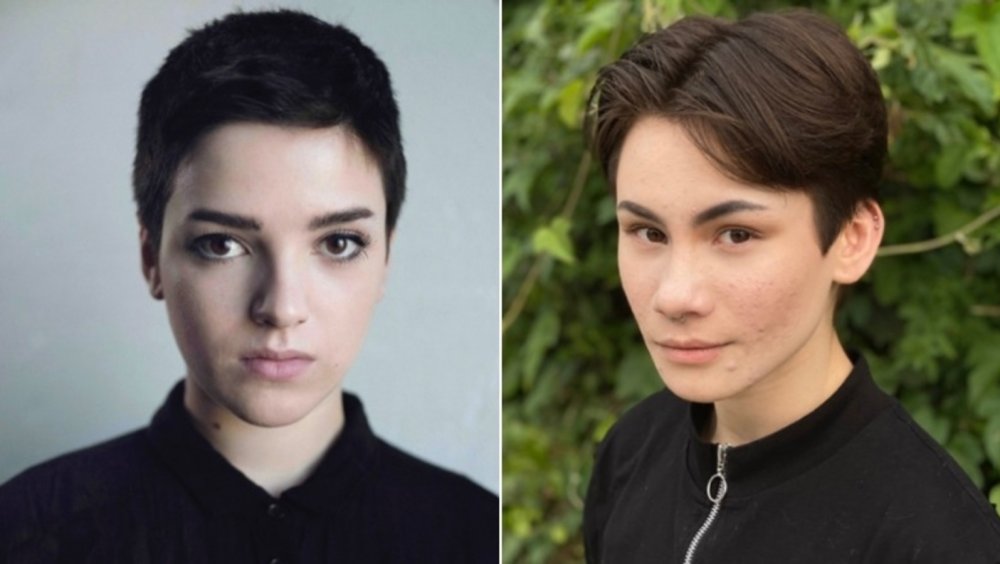 Phil Sharp and Jake Akita/CBS All Access
The Star Trek franchise is once again boldly going where it has never gone before. CBS All Access has announced that Star Trek: Discovery is adding two new crew members to its cast for the show's third season, and they will be the first out non-binary and trans characters in the history of the franchise.
According to Deadline, the two new characters will be played by Blu del Barrio, who uses they/them pronouns and is making their screen debut, and Ian Alexander, who uses both they/them and he/him. Alexander was a co-star of The OA and recently appeared in the video game The Last of Us: Part II. Their inclusion on the show won't come as a surprise to long time Trekkies. Even in its earliest iterations, Star Trek's creator Gene Roddenberry strove to show a vision of the future where, as the Roddenberry Foundation puts it, "diversity and tolerance are encouraged and in which inclusivity and equality are the norm." The various iterations of the franchise haven't always succeeded at bringing that vision to life, but the casting of del Barrio and Alexander is clearly a step in the right direction.
Even though we still have to wait until October 15 for season 3 of Star Trek: Discovery, we do know a bit about how these new characters will fit in with the crew of the USS Discovery.
What we know about the Star Trek: Discovery's new characters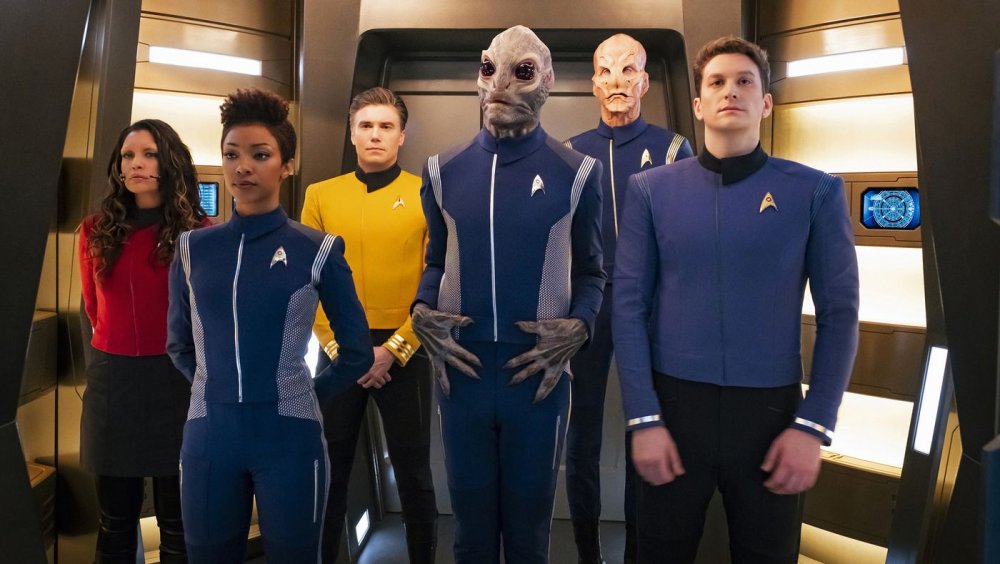 CBS All Access
In their report on the groundbreaking casting, Deadline also provided a few details about both of the new characters. Del Barrio will be playing Adira, a confident young person who becomes close with Paul Stamets (Anthony Rapp) and Dr. Hugh Culber (Wilson Cruz) after they arrive on the USS Discovery.
Meanwhile, Alexander is set to play Gray, who is working to bring his dream of becoming a Trill host to fruition. For those who are rusty on their Star Trek lore, the Trill are species of humanoid aliens, some of which are bestowed with the ability to host another species called a symbiont. The opportunity to host a symbiont is considered a great honor among the Trill. We already learned that the show is planning on visiting the Trill homeworld during season 3 (via Trek Movie), so it's not surprising to receive confirmation that a Trill character is being introduced to the show.
We're looking forward to breaking new ground with these new characters when Star Trek: Discovery returns to CBS All Access on October 15.