Why Adele Is 'Absolutely Terrified' To Host SNL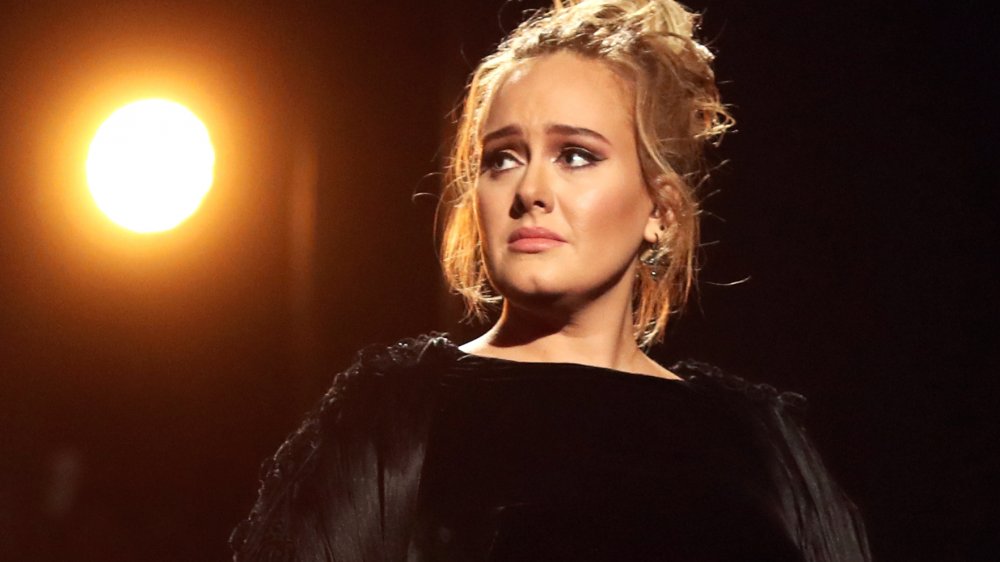 Christopher Polk/Getty Images
Adele is no stranger to Saturday Night Live. In fact, the show helped launch her career in the United States.
While Adele was fairly well-known across the pond in 2008, she wasn't the big name she is now in the States. That all changed when she performed as a musical guest on SNL with Josh Brolin as the host. The show introduced her to a wider audience and served as a stepping stone to her place as one of the most critically-acclaimed singers in the entire world. She would return to SNL as a musical guest in 2015, around the time her massively successful and future Grammy-winning album, 25. She's returning to the sketch comedy show on Saturday, October 24th, but this time, she's the host instead of the musical act, which will be H.E.R.
This marks one of Adele's first major public appearances in quite some time, which is noteworthy considering all she's been through the last few years. She's married and divorced since her last album came out, while also becoming a mother. She also made headlines earlier this year for her physical transformation after she took to Instagram to show off her new figure. No doubt part of her SNL monologue will poke fun at the public reaction to her private life.
Adele discusses how nervous she is to host Saturday Night Live
While Adele has appeared on plenty of televised performances (and even had a cameo role on Ugly Betty), she really hasn't gotten an opportunity to show off her acting chops. That all changes this Saturday, as she'll show the world her comedic side — and as she stated on Instagram, she's both excited and "absolutely terrified" at the opportunity. As she puts it, "I've always wanted to do it as a stand alone moment, so that I could roll up my sleeves and fully throw myself into it, but the time has never been right. But if there was ever a time for any of us to jump head first into the deep end with our eyes closed and hope for the best it's 2020 right?" Hosts have a lot of responsibilities during the show, from delivering a solid monologue to appearing in just about every sketch. As her first major acting performance, it makes sense she wouldn't also want to be the musical guest on top of everything else. 
Adele goes on to discuss the significance of hosting SNL at this time specifically, stating, "Itll be almost 12 years to the day that I first appeared on the show, during an election..." she writes, "which went on to break my career in America, so it feels full circle and I just couldn't possibly say no!" SNL has a significant reputation with people remembering both good and bad hosts for years after the fact. Here's hoping Adele falls into the former category and gets a chance to show off her comedic ability.
Adele's episode of Saturday Night Live will premiere this Saturday, October 24, on NBC.