HBO's Succession Will Return For A Third Season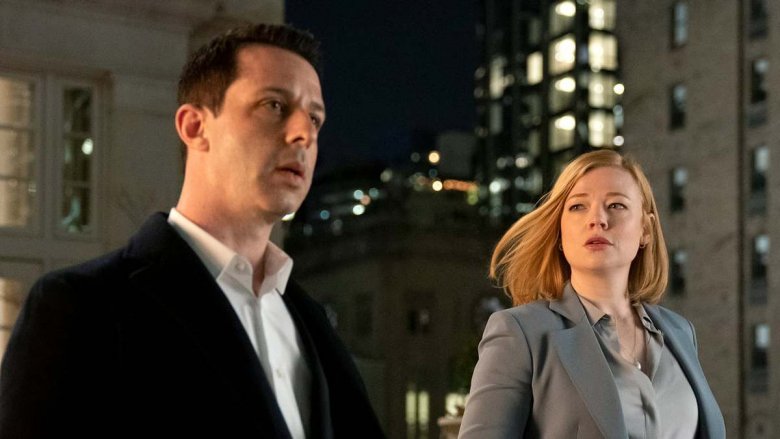 Cue up the dramatic piano themes — HBO's Succession will return for a third season.
After the series' second season got off to a booming start in August 2019, HBO made an early announcement regarding Succession's fate, confirming that the show will be back for a third season at some point in the future.
Francesca Orsi, the executive vice president of HBO Drama, said in a statement, "We are elated that Succession and its exploration of wealth, power and family has resonated so powerfully with audiences. We cannot wait to see how the complex characters that [showrunner] Jesse Armstrong has created continue to navigate this captivating, ruthless world of the uber-rich. In today's world where the intersection of politics and media is increasingly prevalent, Succession presents an especially piercing look behind the curtain of this elite, influential, and cutthroat community."
The Shakespearean show focuses on the uber-wealthy Roy clan (which many believe is based on the Murdoch family) and their super-powerful New York media empire. Led by legendary magnate Logan Roy (veteran actor Brian Cox) in this modern re-telling of the Bard's King Lear, the children of the Roy family – -including outlandish Roman (Kieran Culkin), downtrodden Kendall (Jeremy Strong), outsider Connor (Alan Ruck), and sole daughter Shiv (Sarah Snook) — are constantly vying for their father's seat of power, whether he wants to give it up or not.
The core family members are surrounded by an enigmatic and talented supporting cast, including hapless Cousin Greg (Nicholas Braun) and Shiv's dumb yet power-hungry husband Tom (Matthew Macfayden) — making for a full, (literally) rich world rife with drama, intrigue, backstabbing, and even plenty of incredibly dark humor.
HBO ordering Succession season 3 may seem relatively uneventful, or like nothing to get too amped up over, but it's actually quite important given where the network currently stands. This is the first time in years that HBO hasn't had an upcoming season of Game of Thrones to look forward to promoting. Now that the fantasy drama has wrapped, the network must re-shift focus to its other original series — of which it has plenty — and show audiences that HBO isn't just "the home of Thrones." With a third season of Succession, HBO is doing just that. 
Since the second season of Succession hasn't concluded just yet, it's impossible to tell what viewers might be able to expect from season three. But since the show is the smash hit of this summer, it's clear that there's no stopping Succession's rise. Season 3 should be here before we know it.