Here Are The Avengers That Won't Assemble For Joe Biden's Fundraiser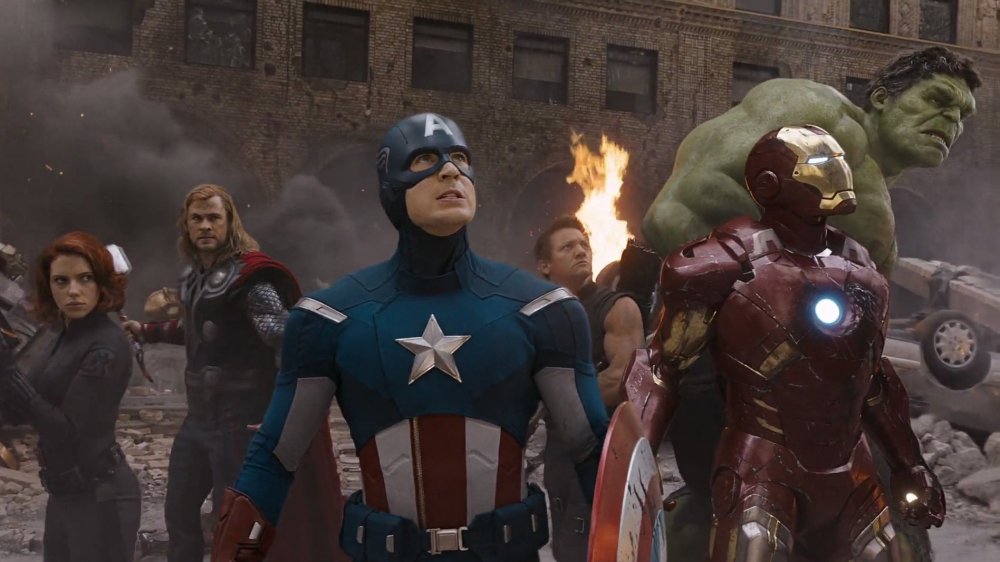 Marvel Studios
Some of the Avengers will be reuniting to support Joe Biden's campaign for president on Tuesday, October 20, but a few heroes will be missing from the lineup. 
The "Voters Assemble!" virtual fundraiser is set to include the Russo Brothers, Chris Evans, Don Cheadle, Scarlett Johansson, Paul Rudd, Mark Ruffalo, and Zoe Saldana, as well as Senator Kamala Harris, according to Variety. The event will include a trivia game and a Q&A with the cast, and in order to watch the reunion, fans will need to donate to the Joe Biden Victory Fund.
No matter where you stand on the political spectrum, seeing so many Marvel Cinematic Universe heavy-hitters together again in a post-Endgame world is exciting. Due to the pandemic as well as their busy schedules, the cast members haven't been able to stage a major reunion since actors like Chris Evans and Robert Downey Jr. ended their Avengers careers. As a result, Tuesday's event will mark the first big MCU gathering in over a year (even if it is virtual). 
While the event has a solid lineup — getting Captain America, the Hulk, and Black Widow in the same Zoom chat is impressive — there are some notable absences from the original Avengers team. Downey Jr., Chris Hemsworth, and Jeremy Renner will all be sitting the event out (barring any surprise appearances, of course). Meanwhile, other Marvel stars who have appeared in Avengers ensemble movies who aren't scheduled to attend the event include Tom Holland, Samuel L. Jackson, Elizabeth Olsen, Paul Bettany, Benedict Cumberbatch, Brie Larson, Anthony Mackie, and Chris Pratt.
Why aren't all of the Avengers assembling for Joe Biden's fundraiser?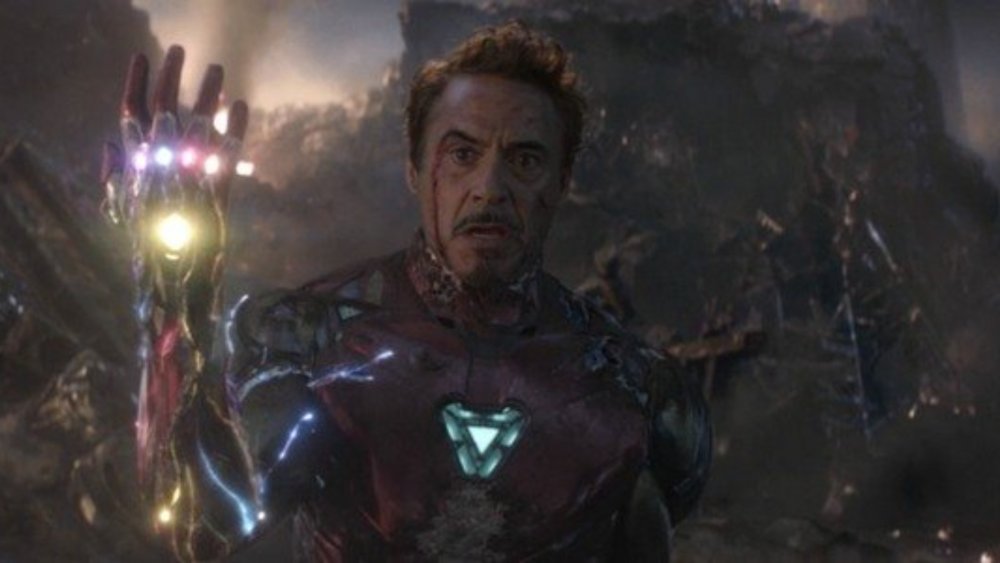 Marvel Studios
Getting all of the Avengers in the same Zoom chat to campaign for Biden would be the greatest feat the team has pulled off since they defeated Thanos, but sadly, it seems some of the heroes are busy with other missions. In Jackson's case, the Nick Fury actor previously teamed with Biden to mobilize Black voters via a video campaign. The most notable missing Avenger, Downey Jr., has previously spoken out against Donald Trump, so it's unclear why he won't be joining his castmates for the event — although, a scheduling conflict is probably to blame.
Scheduling likely also counted Mackie out, since the actor appears to be wrapping up filming on The Falcon and the Winter Soldier for Disney+. Earlier in 2020, Mackie spoke out about the MCU's lack of diversity and launched IAmAMan.vote to encourage Black men to register to vote in time for the presidential election. Mackie went on The Tonight Show Starring Jimmy Fallon to announce his project, saying, "If you wanna hurt somebody, you get rid of their job and you put somebody [else] in that position that can actually help."
As for the remaining Avengers, Renner has been focused on releasing new music in recent months, Larson launched her own YouTube channel where she talks about a variety of subjects (including politics), and Olsen is in the midst of a social media break. Finally, Pratt prefers to keep his political beliefs private, and the rest of the Avengers have a perfectly valid reason for sitting out the event: They're not actually Americans. Hemsworth is a proud citizen of Australia, while Holland, Cumberbatch, and Bettany are all British. As such, it would be a little weird for them to attend a get out the vote event for either political party.
Even without a full lineup of Avengers, the "Voters Assemble!" event is set to be the biggest MCU moment fans are going to get in 2020 — at least until WandaVision finally lands on Disney+.