The Cobra Kai Prop You Didn't Know Was From The Original Karate Kid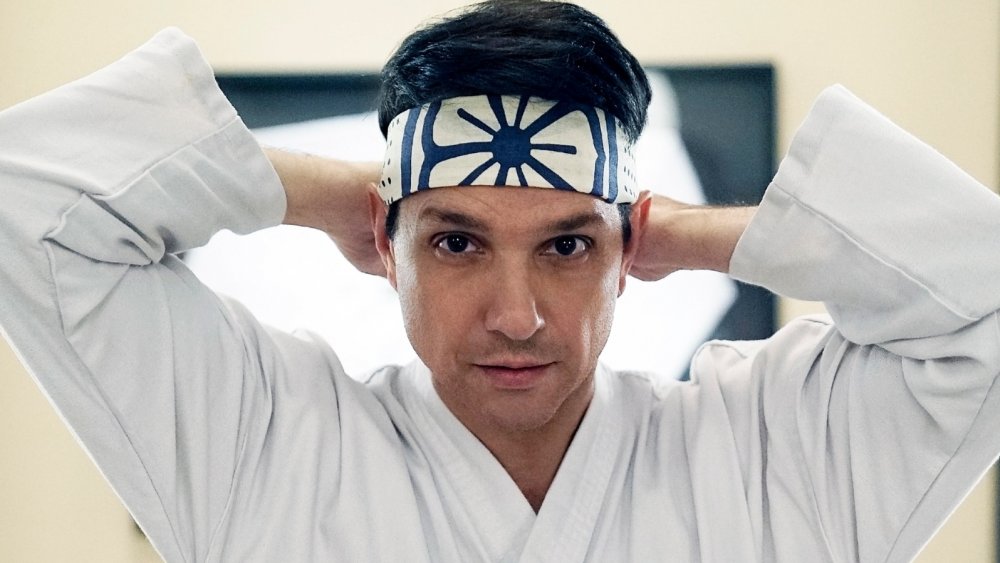 Netflix
As Cobra Kai prepares for its third season, its first one overseen by Netflix after it moved to the streaming giant from its original platform YouTube Red, many fans are rewatching the previous two seasons that made it such a huge success. The near-40-year-long martial arts rivalry between Daniel LaRusso (Ralph Macchio) and Johnny Lawrence (William Zabka) clearly continues to captivate audiences young and old, expanding the Karate Kid canon and fanbase well into the 21st century. Still, though Cobra Kai is blazing a trail of its own away from its predecessors, it refuses to ignore where it came from.
Stemming from such a beloved property, Cobra Kai had a duty to honor its source material from the beginning. This is a tall order for any new project in a beloved property (see: Star Wars and Ghostbusters as just two examples),but the former YouTube Red exclusive made it a point to impress the Karate Kid die-hards. The creators of the show — Josh Heald, Jon Hurwitz, and Hayden Schlossberg — went to great lengths to pay tribute to and remind fans of John G. Avildsen's 1984 work and its sequels wherever they could. Their detail-oriented approach is especially evident through one notable prop used in Cobra Kai, which is a surprising carryover from the original Karate Kid movie.
The 1948 Ford Super Deluxe from The Karate Kid appears in Cobra Kai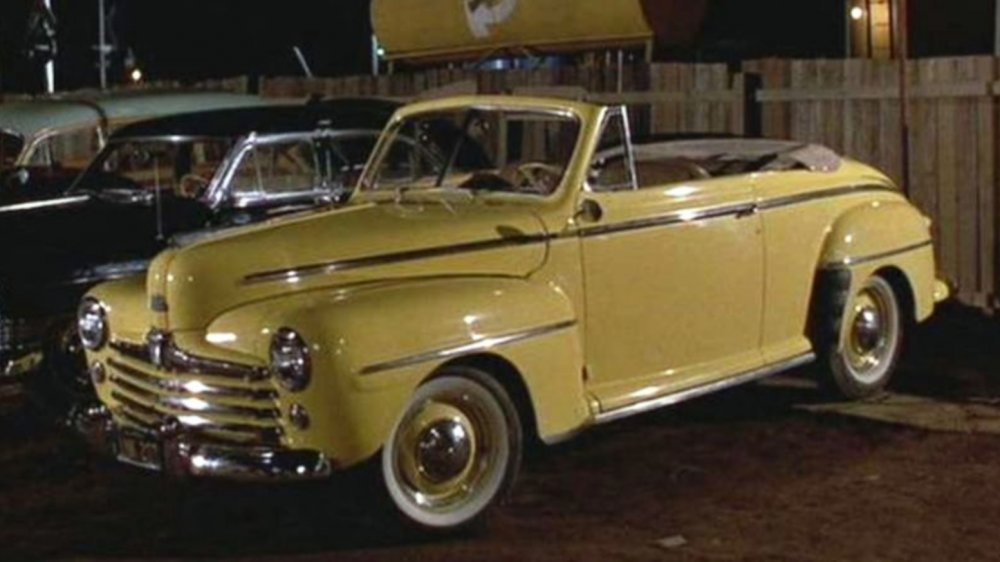 Columbia Pictures
During an interview with Entertainment Weekly in July 2019, the Cobra Kai cast discussed the series and the legacy it carries on. Towards the end, Ralph Macchio pulled back the curtain on one of the shows coolest vintage props: Mr. Nariyoshi Miyagi's (Pat Morita) 1948 Ford Super Deluxe. 
"They gave it a little TLC, and it's ready for season 3 right now," Macchio said, announcing that  viewers haven't seen the last of the sensei's former hot rod. 
On the surface, it's just a car, why go through the effort to restore it when they could've easily used a reproduction? Simply put, the car signifies so much more.
Aside from the martial arts action and the coming-of-age story that makes up the bulk of The Karate Kid, the bond between Mr. Miyagi and Daniel is just as important. After all, he gifted the car to his pupil on his 17th birthday as evidence of the father-son-type relationship they formed over time. The fact that Daniel kept the car around for years is a testament to the impact Mr. Miyagi had on his life and how much he meant to him. Including the actual vehicle that Macchio and the late Morita sat in back in the '80s makes its inclusion in Cobra Kai all the more emotional.