Why Samantha's Book Assignment In Cobra Kai Means More Than You Think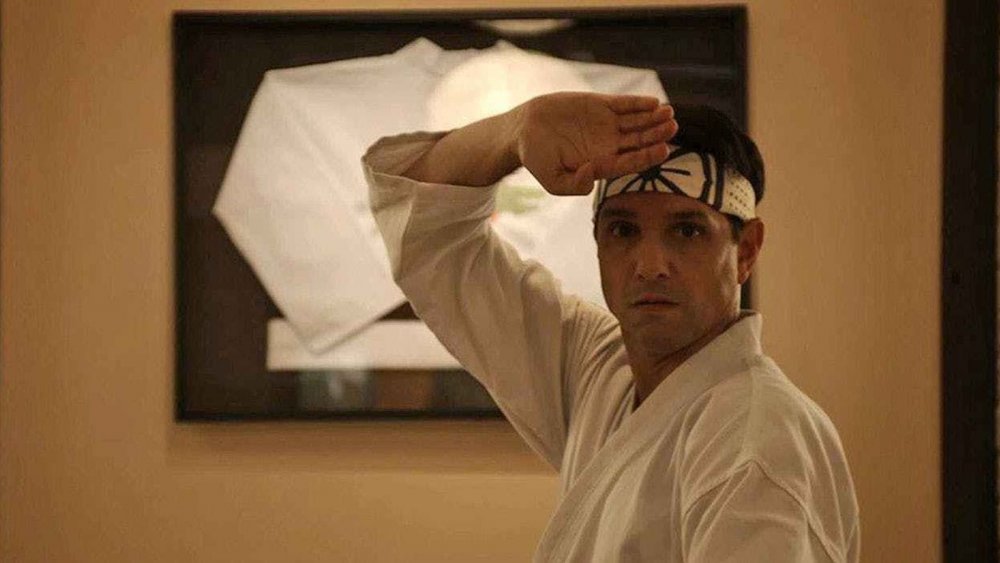 Netflix
The wildly popular Netflix series Cobra Kai is a treasure trove of '80s nostalgia. How could it not be when it's based on the blockbuster Karate Kid trilogy and stars most of the original cast?
Yes, Cobra Kai definitely triggers a walk down memory lane for viewers of a certain age as they watch Ralph Macchio and William Zabka reprise their rival roles of Daniel LaRusso and Johnny Lawrence, respectively. But to keep the series fresh, there's a new class of young karate students under the tutelage of each, including Daniel's teenage daughter Samantha (Mary Mouser).
Samantha is at the center of a love triangle between ex-boyfriend Miguel (Xolo Maridueña) and current love interest Robby (Tanner Buchanan) that culminates in a brutal school-wide brawl in the season 2 finale of Cobra Kai. Right before the big clash between dueling dojos, however, viewers catch a glimpse of Sam in class reading a book — a book that has some hidden significance.
Enter S.E. Hinton's classic novel The Outsiders, a noteworthy Easter egg on a series that's known for its abundance of self-referential winks and nods. But just what does it signify?
Here's why Sam's book assignment in Cobra Kai means more than you think.
The Outsiders has deep significance for Cobra Kai's Ralph Macchio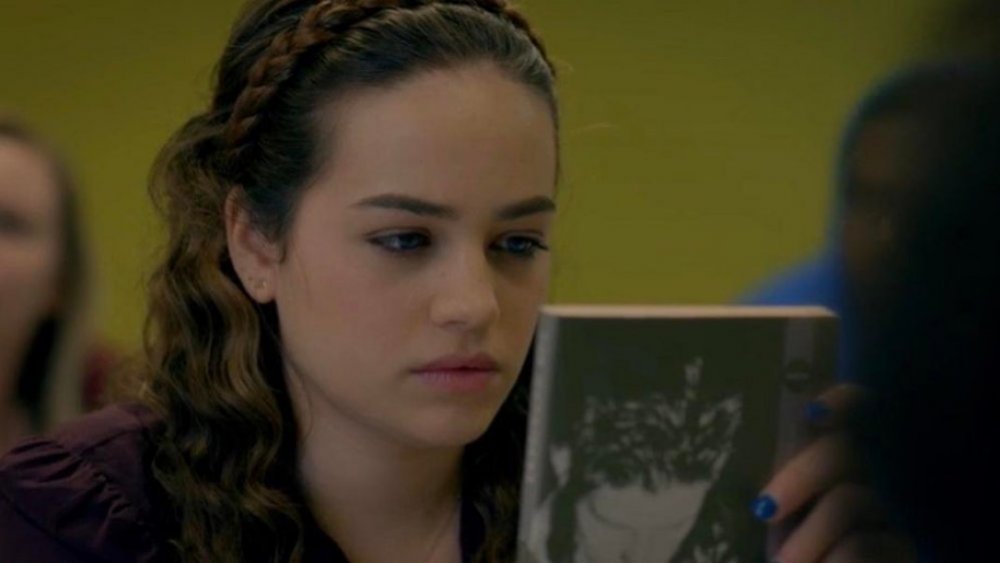 Netflix
The Outsiders is a tale of rival gangs in the 1960s: The working-class "greasers" and the upper-class socials known as "socs." The novel was made into a movie directed by Francis Ford Coppola in 1983, starring a plethora of young actors who went on to bigger things — Tom Cruise, Patrick Swayze, Rob Lowe, Emilio Estevez, and ... Ralph Macchio.
As tough but sensitive Johnny Cade, Macchio made a big impression on the big screen just one year prior to his career-defining role in the Karate Kid, and it no doubt opened a lot of doors for him.
"When I look at a film like The Outsiders, which was my first big cinema role, I felt I was right in the center of that character," Macchio told the Independent. "I feel very proud of what I did there."
It was a role that taught Macchio to immerse himself in his characters. "For the two weeks before we shot the movie, [Coppola] would give the guys playing the socs nicer script binders and higher floors at the hotel," he said. "They had car service pickup. The greasers got their scripts with metal holding it together, lower floors at the hotel, and a van with no air conditioning. He was trying to set up the social class differences and create an environment where we did improvisations. At one point he gave me two or four dollars to get through the day and find a place to sleep. I wound up sleeping outside covered in newspapers, which is in the movie."
The final fight in season 2 of Cobra Kai is directly influenced by The Outsiders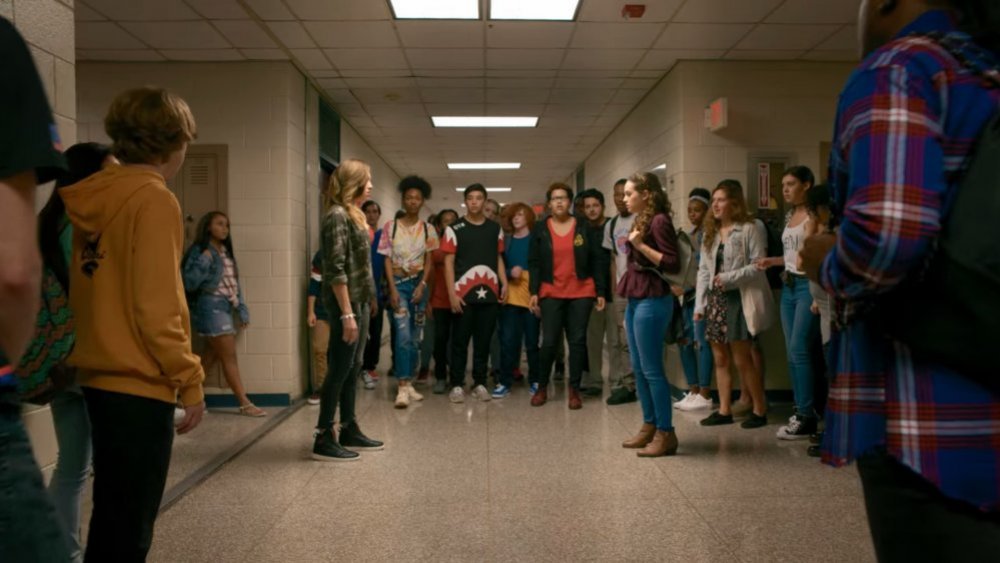 Netflix
The image of the Outsiders book cover popping up on screen for a split second is more than just a passing nod to Macchio's career. The co-creators of the series have said they based the high school free-for-all fight on the rumble scenes in the Outsiders film.
When rival students from the more mindful LaRusso-run Miyagi-Do and the hot-headed Johnny-led Cobra Kai clash at West Valley High School, it's a no-holds-barred melee that's a blur of fists and kicks that spills through the hallways and ends with a shocking second-floor fall. It's reminiscent of the final socs versus greasers rumble that unfolds at the end of The Outsiders.
Cobra Kai co-creator Hayden Schlossberg explained the connection to Indie Wire, saying, "We looked at things like The Outsiders and West Side Story as classics that took these Shakespearean relationships and thrust them into a big brawl. It's the feeling you get out of the [Karate Kid's] All Valley Tournament with the different fights, but the challenge is finding the order in the disorder because it's not a tournament, it's just a melee. And so, we spent the entire season building up these rivalries, so that when this big moment happened, you can break off into different stories within the fight, special moments for each of the rivalries."
We'll see how the repercussions of season 2's epic battle fall out when season 3 of Cobra Kai arrives on Netflix January 8, 2021.