Tatiana Maslany Shocks MCU Fans By Denying She-Hulk Casting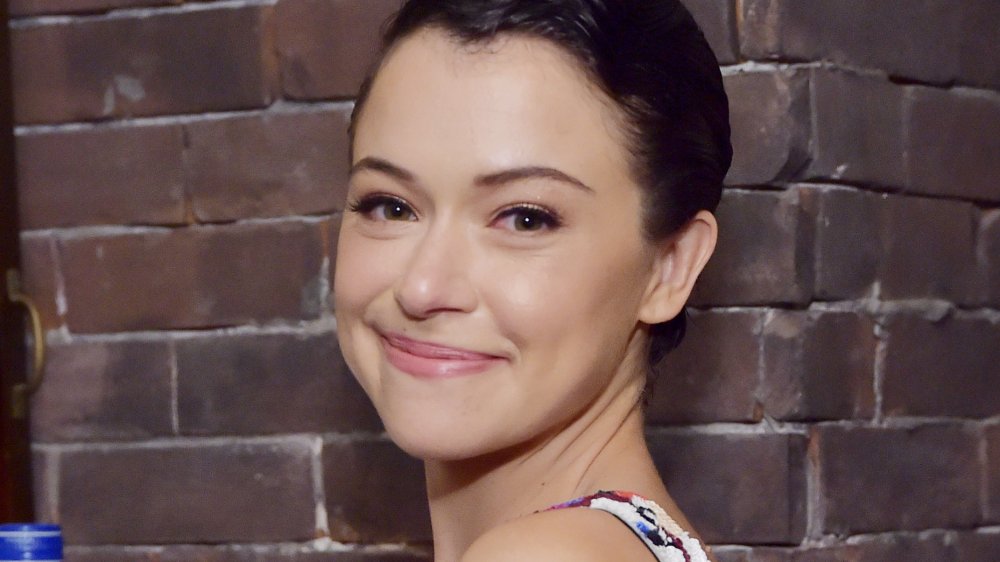 Stefanie Keenan/Getty Images
On September 17, 2020, it was widely reported that Disney Plus had found its lead for the upcoming She-Hulk TV series in the form of Orphan Black star Tatiana Maslany. Deadline was the first to make the announcement referring to unnamed sources, which confirmed Maslany was Disney's choice. Most journalists know the names of their sources and the veracity of their claims even if they can't share that information, though anonymous sources are generally met with increased skepticism. Still, it was assumed that Deadline's reporting was sound at the time.
Whether or not those sources were confirmation enough for fans seemed immaterial when, that same day, Bruce Banner himself, Mark Ruffalo, tweeted the Deadline article with the statement, "Welcome to the family, cuz!" At that point, the story seemed confirmed. Ruffalo welcoming Maslany to the fold was about as close as you could get to Mickey Mouse coming to life, hulking out, and confirming the story himself.
However, in an interview with The Sudbury Star a month later, Maslany denied the casting. "That actually isn't a real thing and it's like a press release that's gotten out of hand," said Maslany of the casting news. "I've been connected to these things in the past and press has gotten onto it, but it's not actually a thing, unfortunately."
A month is a long time in news-cycle terms. Obviously, fans are reeling from the denial, with one major question hanging in the air: Is Tatiana Maslany telling the truth, or is this just a matter of Disney controlling how and when an official announcement is made?
Is Tatiana Maslany telling the truth about She-Hulk?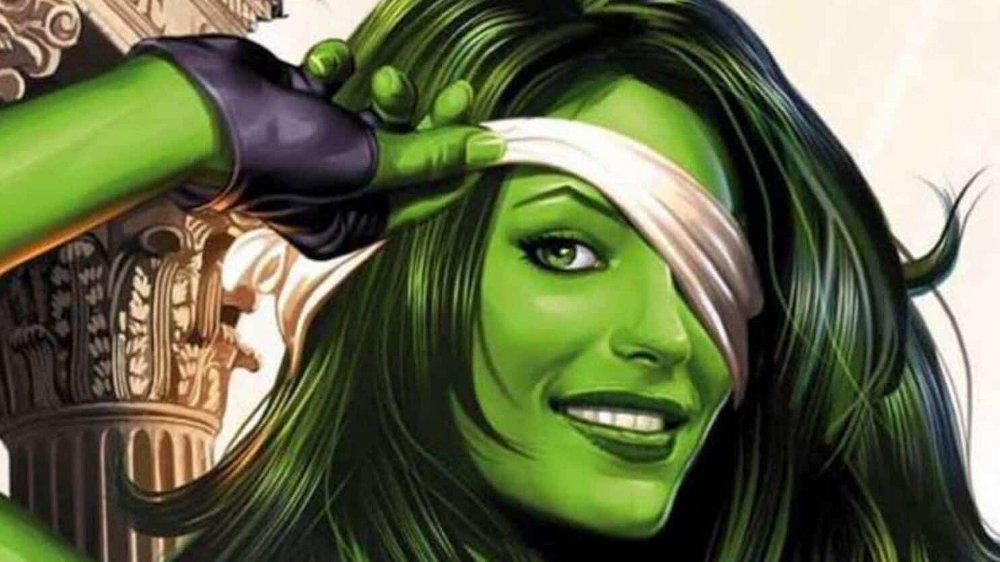 Greg Horn/Marvel Comics
Is it possible that Maslany is not being entirely honest about her She-Hulk casting? Yes, it's very possible she cannot tell the truth yet. Is there established precedent where actors deny they've been cast in Marvel properties only for it to be revealed later that they were keeping the news secret until Disney was ready to announce? Absolutely. In fact, On December 11, 2013, Absolute Radio shared a video where Paul Rudd referred to his casting as Ant-Man as "all rumor, man." Paul Rudd was officially confirmed as Ant-Man the following week.
Is it also possible that Disney wants to hold off on big casting news while it's dealing with release schedule issues in the midst of 2020's theater closings? That is also possible. Maslany isn't the only one to try to curb a casting rumor within the last month. On September 25, 2020, star of Lovecraft Country Jonathan Majors was asked if he is playing Kang the Conqueror in the third Ant-Man film during an interview with Jimmy Fallon on The Tonight Show. His response was "I heard that, too. We must have the same source."
Earlier this week reports came out that Disney is in the process of restructuring their media and entertainment divisions to focus on streaming first — that's a huge change from how they've done business in the past. Simply put: While they're figuring out how to change with the times, it's very possible Disney is trying to tamp down major announcements regarding their upcoming films and series, especially ones set in their lucrative Marvel Cinematic Universe.
How fans are reacting to Tatiana Maslany's She-Hulk denial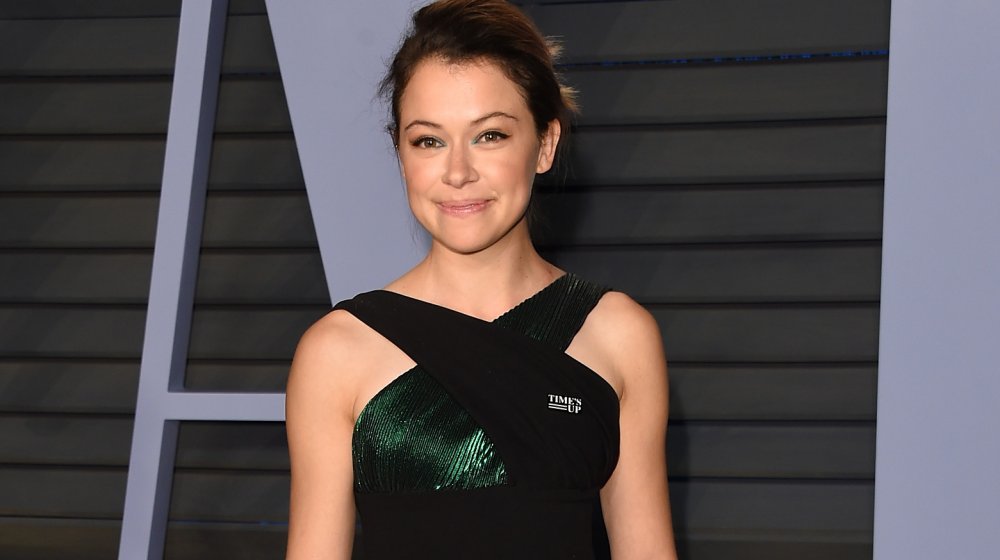 J. Merritt/Getty Images
How are fans reacting to Maslany's denial? Unsurprisingly, many of them are unconvinced that her comments are entirely on the up-and-up. Twitter user @planetcameron wrote, "Girl we know you lying the showrunner literally congratulated her when it was announced." while including a corresponding screenshot. On September 17, 2020 Jessica Gao, who is set to be showrunner on She-Hulk, retweeted the Deadline article along with a green heart. Gao may not have tweeted "Yes, you, Tatiana Maslany are She-Hulk and I am very glad you are She-Hulk," but the intention behind the tweet seems clear.
On the professional end of things, there's Justin Kroll, who wrote the initial Deadline piece confirming the casting. He also took to Twitter after Maslany's comments. After user @charlestrotter tweeted "you got some 'splainin' to do," Kroll responded simply with "if I had a nickel," suggesting that many actors have made similar denials before.
There were many people who simply tweeted confused animated gifs, but @JCarpingAbout pointed out that "Alison Brie is free now." Prior to Maslany's casting, there were rumors among fans that Alison Brie would play She-Hulk on the upcoming Disney Plus series.
All things being equal, the original casting news is still probably true, but we'll have to wait until Disney is ready to comment officially one way or the other.