Orphan Black Continuing With Audio Series The Next Chapter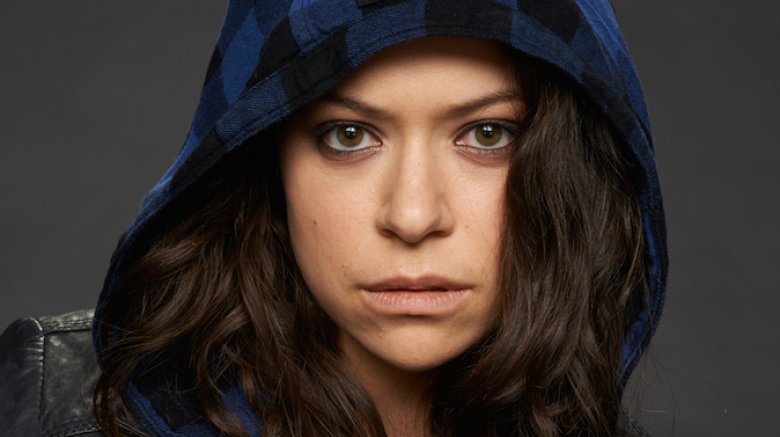 BBC America
Gather 'round, Clone Club — it's time for another meeting. 
Nearly two years after Orphan Black aired its final episode, the sci-fi series' production banner Temple Street Productions announced that it has teamed with digital fiction company Serial Box for an audio series that will continue the story of Sarah Manning and her sisterhood of clones (via Variety).
Entitled Orphan Black: The Next Chapter, the 10-episode audio series will launch this summer in both audiobook and text format. Actress Tatiana Maslany, who portrayed 14 different characters on Orphan Black, lends her voice to The Next Chapter, which Temple Street and Serial Box have billed as the "official continuation" of the Emmy-nominated television show. It picks up eight years after the events of Orphan Black's fifth and final season, and will feature the same characters as seen on the series. No additional details were available, though we know that the relationship between clone Cosima Niehaus and Dr. Delphine Cormier (Évelyne Brochu) "plays a big part in the story."
Malka Order serves as showrunner on Orphan Black: The Next Chapter, with Heli Kennedy, Madeline Ashby, Mishell Baker, Lindsay Smith, and E.C. Myers writing the audio series' 10 episodes. 
Orphan Black executive producers Ivan Schneeberg and David Fortier said in a statement accompanying the news, "We are delighted to be able to extend the Orphan Black franchise through this new and innovative partnership with Serial Box. Orphan Black's devoted fans will now get more of what they love on this exciting listening and reading platform."
The Next Chapter is now the second spin-off project put into development following the end of Orphan Black's run on television. Temple Street partnered with AMC Networks in March of 2019 to begin developing a new series set in the Orphan Black world. There hasn't been much movement on that project as of this writing, though we anticipate that things will begin heating up after The Next Chapter rolls out on Serial Box this summer. 
Those interested in listening into Orphan Black: The Next Chapter can dig into the first chapter free of charge. Thereafter, it will cost $1.99 per episode, or around $13.99 for a season pass. An exact launch date is yet to come.