The Amount Of Money Brandi Passante Made From Storage Wars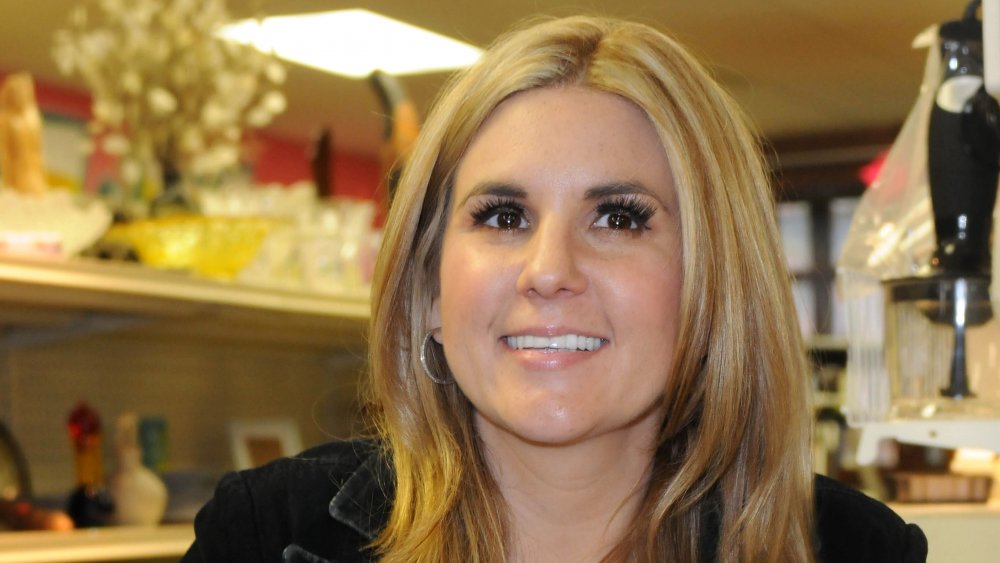 Albert L. Ortega/Getty Images
If you're a fan of Storage Wars, then you're familiar with Brandi Passante, the no-nonsense but humorous bidder whose sidekick was her business partner and boyfriend Jarrod Schulz. While Brandi has stated that she never set out to be a TV star, she has certainly made a lucrative living out of it.
Brandi was running a second-hand thrift store in California when the producers of Storage Wars plucked her from obscurity. But unlike some of her co-stars, such as the infamous skeleton glove-wearing Barry Weiss, Brandi was very experienced in buying up auctioned off storage lockers, the whole premise behind the hit A&E series. On Storage Wars, Brandi became known for her iconic eye-rolls, giving other bidders a piece of her mind, and, of course, bickering with Jarrod. The couple even got their own short-lived spin-off, Brandi & Jarrod: Married to the Job, which aired in 2014.
After starring on Storage Wars for 11 seasons, Brandi and Jarrod, who are no longer together, exited the series in 2018. During her time in the spotlight, though, Brandi raked in the dough. But just how much did she make off her reality show career?
Storage Wars has let Brandi Passante live a comfortable life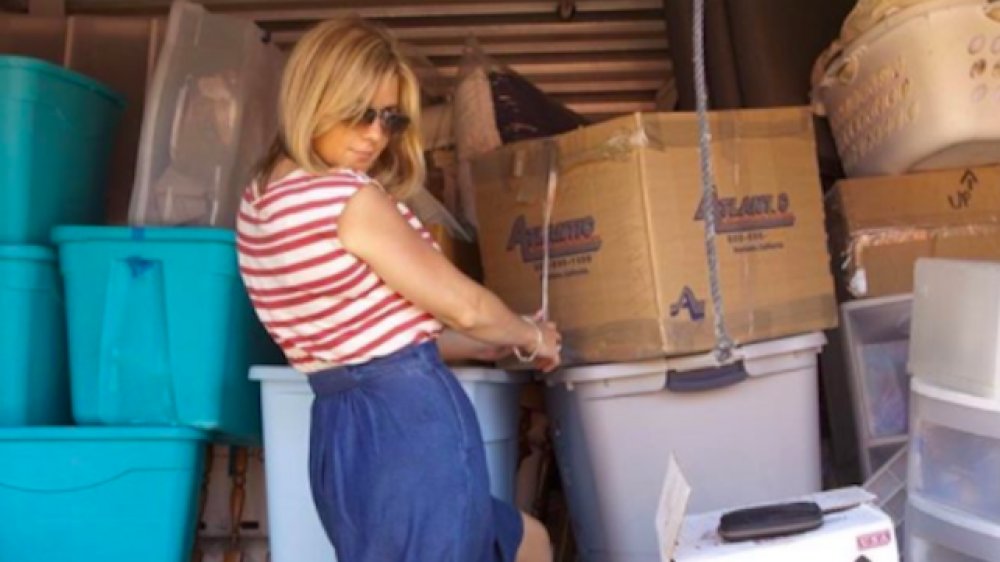 Brandi Passante/Instagram
Stardom is "a blessing and a curse," Brandi told The Orange County Register, adding, "Sometimes you just want to go to the grocery store and pick up some milk" without being bothered by fans.
But that loss of anonymity comes with a hefty bank account. When Storage Wars first premiered back in 2010, Brandi was making about $2,000 per episode. As the show became more popular, her pay increased to about $12,000 per episode by 2014, according to MSN. That adds up quickly, considering Storage Wars had seasons that included up to 33 original episodes. With that in mind, it shouldn't come as a surprise that Brandi's net worth is $2 million, according to Celebrity Net Worth. That's a life-changing amount of money, which Jarrod admitted in a 2014 interview: "Our style of living has definitely gone up." With Brandi adding, "Now we can afford to hire some help. I work all the time, so I need someone to assist with the day-to-day stuff, but I do try to make time for the kids."
That implied lack of time for her kids might have been why Brandi decided to leave Storage Wars in 2018. Or maybe it was because that was the year she and Jarrod broke up, though she didn't publicly address the split until 2020. Whatever the reason, Storage Wars ended one season after Brandi and Jarrod called it quits.
Since leaving Storage Wars, Brandi has kept a low profile, although she is very active on Instagram, where she encourages people to follow her on the money-exchange service Venmo. She also joined Cameo, a marketplace that allows fans to purchase personalized video messages and chat opportunities with their favorite celebrities. So, even though she's no longer on TV, she's still cashing in.