Barry Weiss's Most Bizarre Storage Wars Find Ever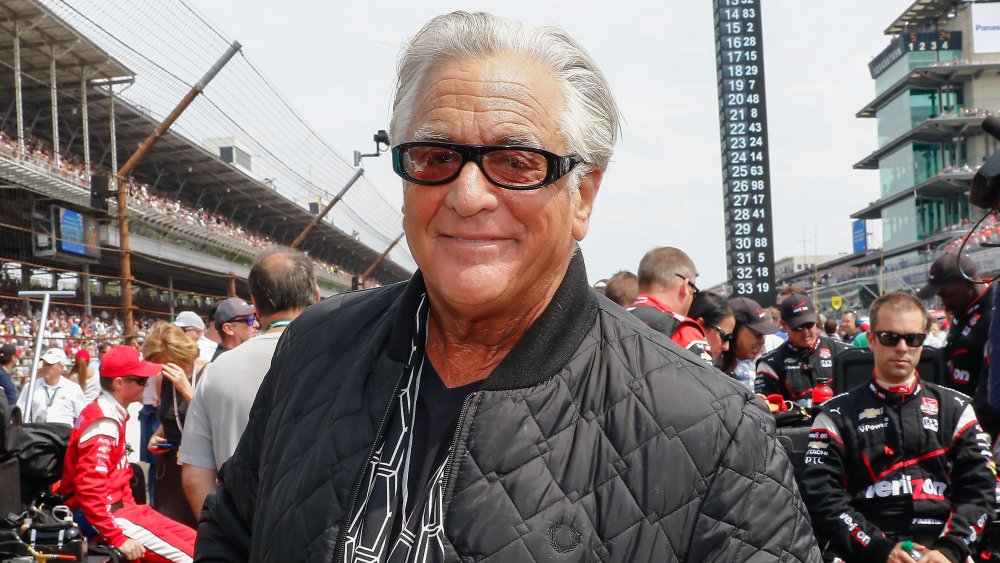 Michael Hickey/Getty Images
Everyone loves a good hunt for buried treasure, which is probably why Storage Wars has been so wildly popular. The long-running A&E reality series follows a group of eccentric entrepreneurs as they bid on abandoned storage units in hopes of finding valuables inside.
For several seasons, one of the most beloved of those bidders was the colorfully outspoken and outlandish Barry Weiss. His unique personality and aggressive bidding style helped establish Storage Wars as must-see TV, and even earned him his own short-lived spin-offs, Barry'd Treasure and Storage Wars: Barry Strikes Back. But while Weiss hasn't been seen on A&E since 2016, his legacy lives on.
The skeleton-glove-wearing Weiss was nicknamed "The Collector" on the series, and he was just that — collecting everything from antique goods to vintage cars. When it came to Storage Wars, he often kept the stuff he thought was cool for himself and either sold the rest or gave it to charity.
According to Starcasm, the former Storage Wars star once said, "Well, that's my problem... that's why I don't make as much money as the others, because if it's cool, and I enjoy the item, I'm going to keep it. If it looks as if I don't take [the business] as seriously as the other guys, it's probably because I don't. The other guys do it for a living, and they should take it seriously. But I don't actually do it for a living. So to me, it's just more fun."
Some of Weiss' more interesting finds include a rare BMW mini-car nestled at the back of a storage unit, an antique peep-show machine, and a 10'x20' locker packed with dozens of motorcycle engines. But which find takes the cake?
Here is Weiss' most bizarre Storage Wars find ever.
Barry Weiss' eagle eye on Storage Wars scored him some prized possessions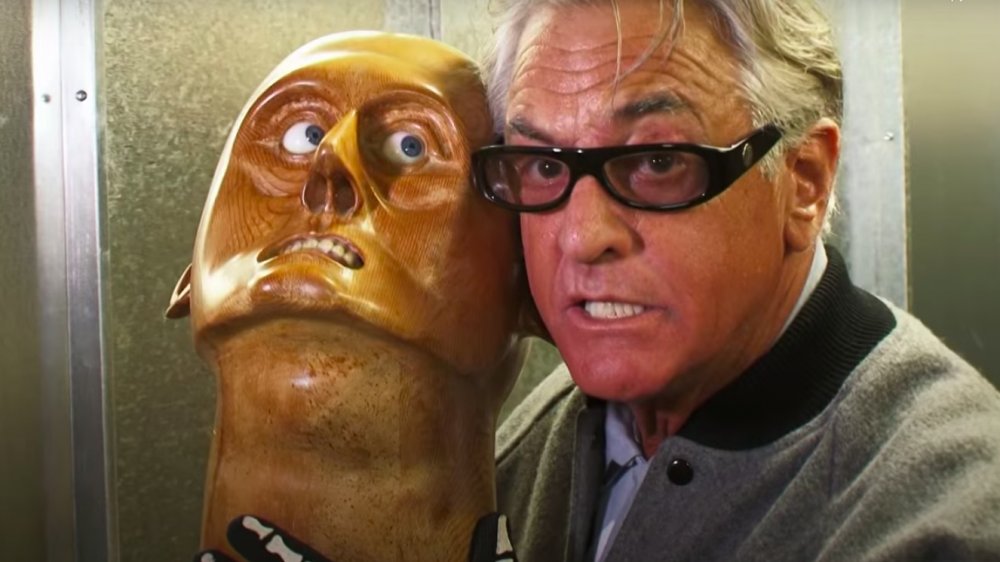 A&E
Unlike other bidders on Storage Wars, Weiss didn't run a business based on the items he found in the units he bought. In fact, he had no prior experience with bidding on storage lockers before appearing on the show, but he certainly knew how to instinctively ramp up the drama — and score a good find. Many of the best finds, though, went straight into his personal collection.
The bidders can't enter a storage unit until they place the winning bid — before it's theirs, they can only look in from the outside. This often leaves a lot to the imagination when it comes to what might be buried in boxes or found at the very back of a unit.
One such locker that was auctioned off on Storage Wars visibly contained an upended, cushion-less couch and some beat-up luggage. But Weiss' eagle eye spotted a box peeking out from behind the couch, in which all that could be seen was a wooden mouth bearing what looked like real teeth. "I want it," said Weiss of the bizarre-looking object, before shelling out $1,525 for the unit.
With that, Weiss put on his signature skeleton gloves and immediately headed to the mystery box. In it was a life-size wooden head with false teeth and glass eyes. The back of the head had a window in it, where one could look inside and see a miniature room — there were pictures on the wall, a table with a lamp, the moon outside of a window, and some sort of troll peeking out of the back.
"This has to be one of a kind," said Weiss, before taking it to an expert to assess — and indeed it was. It was a hand-carved piece of unique artwork by wood sculptor Mike Medow worth a whopping $6,000. But Weiss didn't plan on making a profit from it because, of course, he decided it was so bizarre that he had to add it to his own collection.