The Beloved Tom Hanks Movie That Was A Big Box Office Flop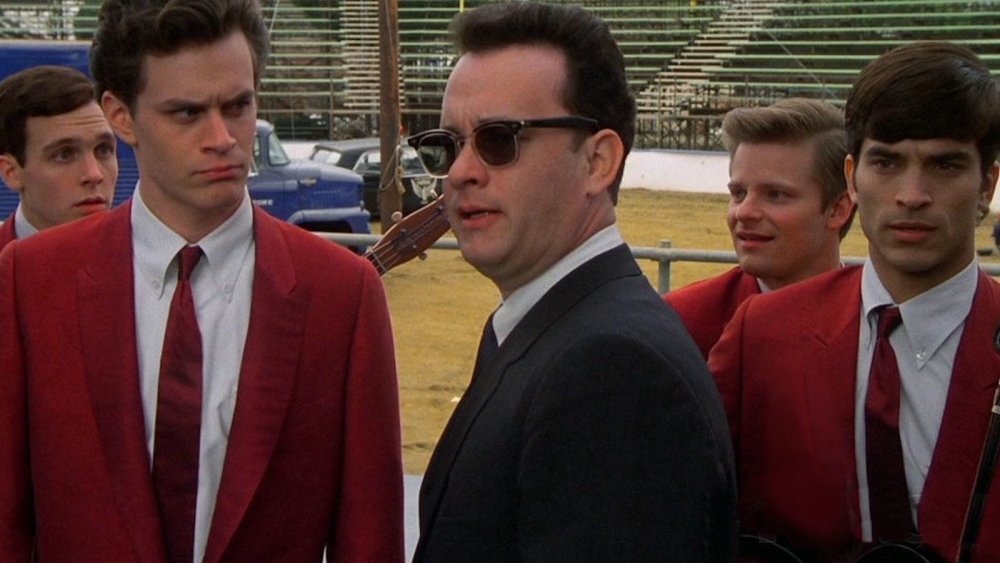 Twentieth Century Studios
Few names in the annals of cinema conjure quite as much unbridled affection as Tom Hanks. Since bursting onto the A-list in the 1980s as the kooky everyman the movies didn't realize they needed, Hanks has gone on to become one of the most universally beloved talents of this, or any, generation. And even as he's still good for a laugh now and again, Hanks has also become one of the most revered dramatic players in the business, earning a pair of Best Actor Academy Awards (and a slew of nominations) for his efforts. Heck, he's even fronted one of the best-loved animated franchises in the history of moving pictures.
Simply put, Tom Hanks is one of those generational screen talents whose involvement in a project all but guarantees a certain level of inherent quality, if not legitimate prestige. Of course, just like every leading man in Hollywood, Tom Hanks' name on a marquee does not guarantee box-office glory. And just like every other leading man in show business, Hanks has had his share of underwhelming returns when it comes to ticket sales. 
Some of those failures have naturally come via Hanks' less than stellar cinematic offerings (see Larry Crowne and The Circle), but there are a couple of legitimate gems in the actor's past that likely should've been blockbusters when they hit the multiplex. While the likes of 2012's sprawling sci-fi stunner Cloud Atlas and 2019's heartrending Mister Rogers biopic A Beautiful Day in the Neighborhood are undoubtedly high on the list of unexpected flops, there's little question that even Hanks himself would claim his 1996 musical dramedy, That Thing You Do!, as the one that got away. 
That Thing You Do! deserved a lot more love in its theatrical run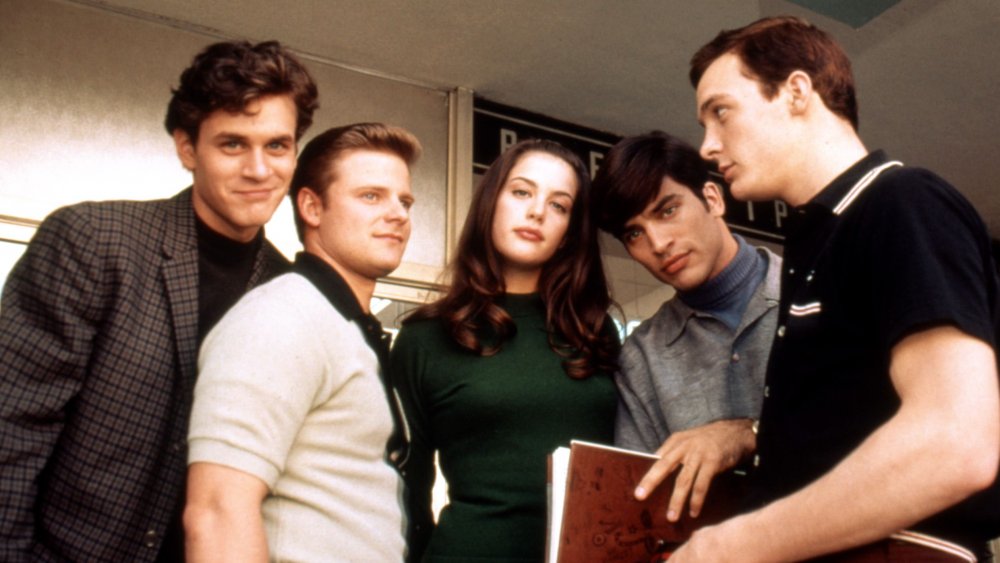 Twentieth Century Studios
Unfortunately for Tom Hanks, the failure of That Thing You Do! stung more than normal, because the film also marked his debut as a writer and director. In spite of the film's lackluster box office returns, few could argue Hanks didn't deliver the goods, with the first-time helmer crafting an infectiously charming, richly detailed period piece with razor-sharp wit and finger-snapping charisma to burn. He assembled an incredible young cast to bring his sixties-set rock & roll fantasia to life as well, with Tom Everrett Scott, Liv Tyler, Jonathan Schaech, Steve Zahn, Ethan Embry, Giovanni Ribisi, and Charlize Theron all delivering breakout work in the film ... at least, they would've been breakout performances, had enough people watched the movie in theaters. 
If you've yet to give over to the tasty grooves of That Thing You Do!, the film follows the travails of a Beatles-esque rock band in Pennsylvania who, after the addition of a jazzy new drummer (a never better Scott), find themselves with a hit on their hands in the titular pop song (which Hanks also wrote). That insanely catchy tune quickly finds the ear of a record exec — Hanks in a scene-stealing turn — who puts the aptly-named The Wonders (as in one-hit wonders) on the road to rock & roll superstardom.
Aside from being a box office bust, That Thing You Do! has continued to find favor among cinema fans, young and old, in the years since its release, and is now rightfully revered as one of Tom Hanks' best movies. And if you wanna know how that meteoric rise turns out for the boys in the band, you really should stream or track down a copy of That Thing You Do!, ASAP.