The Question Jason Bateman Wants Answered With Ozark's Ending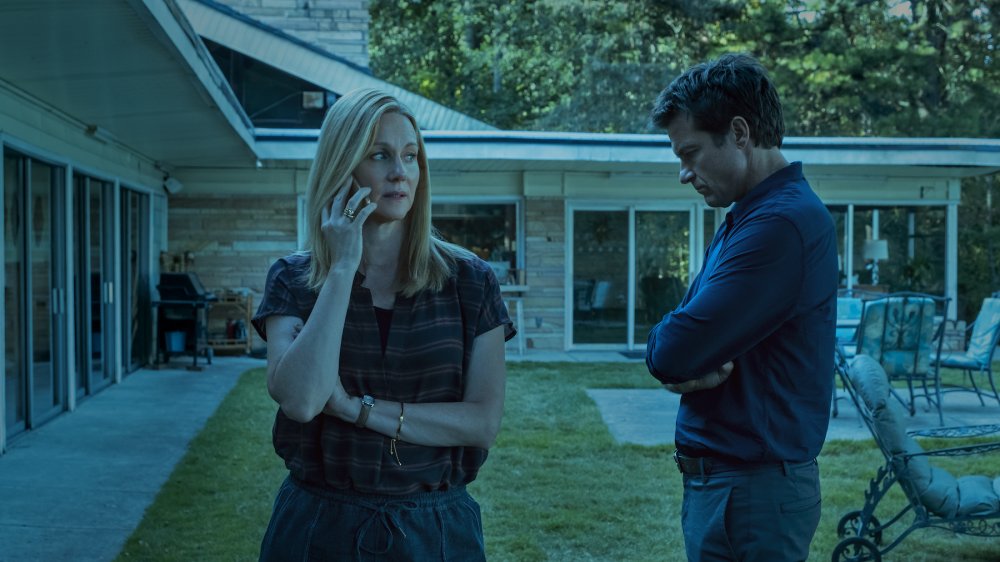 Steve Deitl/Netflix
Contains spoilers for Ozark season 3.
Ozark season 3 left audience members on a cliffhanger, with so many questions left to be answered. Mostly, fans want to know why the head of the Navarro Cartel, Omar Navarro (Felix Solis), picked Marty (Jason Bateman) and Wendy Byrde (Laura Linney) over their rival Helen Pierce (Janet McTeer), and what it means for their futures. The "adventure" the Byrd family has been on, getting to this point, hasn't been easy: To recap, Marty, Wendy, Charlotte (Sofia Hublitz), and Jonah (Skylar Gaertner) have moved from Chicago to Missouri to launder money for the cartel, meddled with the Kansas City mob, and battled it out with fellow Ozark crime families. To put the cherry on top, they're being heavily investigated by the FBI. Marty, to really display the show's high stakes, was even taken hostage by the cartel, not knowing if he would live, die, or see his family ever again. Oh, and Wendy also had to sacrifice her brother (Tom Pelphrey) for the "cause."
The Byrdes, to say the least, have been on a wild ride that has been routinely paved with roads of blood, deception, and death. After everything they've been through, a happy ending doesn't seem likely — but it's also not impossible. With the show ending its run with the upcoming season 4, many fans would like to see the Byrdes somehow ride off into the sunset untouched. 
Jason Bateman, though, has his own question he'd like answered with Ozark's ending.
What does Bateman really want to see happen with Ozark's finale?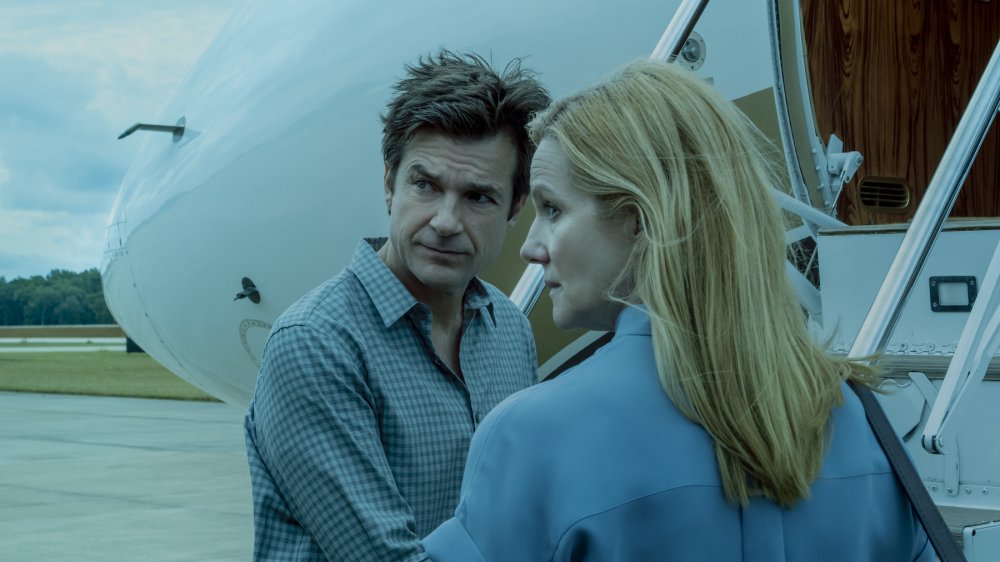 Steve Deitl/Netflix
While the fourth and final season of Ozark won't see Bateman directing the first two episodes (which had been an Ozark tradition), he's still one of the show's biggest stars, and an executive producer. So if there's a specific question he wants to be answered, then it holds a lot of weight. In an August 2020 interview with IndieWire, Bateman said that while he doesn't know the specific plot details (that's showrunner Chris Mundy's job), he still helped with big picture planning for the final season.
"I do know where everything is going to end," Bateman said. "The specifics leading up to it, I didn't really grind him on. But I was interested in the big question he has the opportunity to answer: Are they going to get away with it, or are they going to pay a bill? What does he want to message to the audience about the consequences of what the Byrdes have done — or lack thereof?"
That, of course, is a question all Ozark fans would like to see answered, especially with season 3 ending with the Byrdes digging themselves deeper into a hole, and becoming more involved with the cartel. Bateman continued, "We had some great conversations about that, and he's got really good ideas about that. Specifically, what kind of happens at the end of the last episode: I know, and it's great."
While Bateman doesn't give away too much information, it's only a matter of time before Ozark season 4 hits Netflix — and we find out how this crime drama ends.