The Ozark Tradition Jason Bateman Broke In Season 4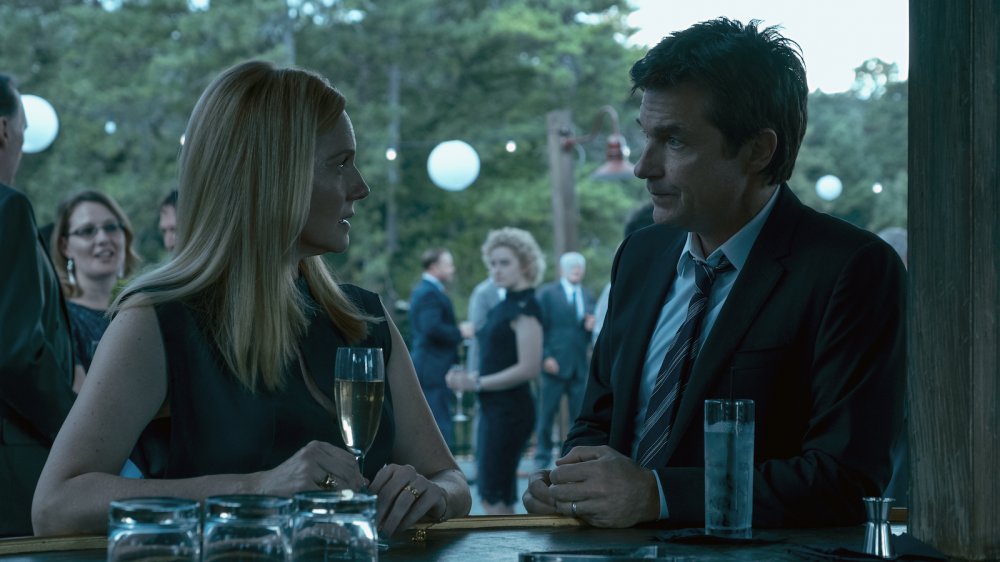 Netflix
Ozark season 4 is a ticking time bomb.
Each season has found the Byrde family digging itself deeper and deeper into crime-infested quicksand, with season 3 providing arguably the biggest drama, the wildest chaos, and the most shocking cliffhanger yet. While it's impossible to predict what's going to happen on Ozark, off the screen, an ongoing pandemic is changing the way things are done in Hollywood. Filming and productions are still trying to figure out how to navigate a post-pandemic world, leading Jason Bateman to break an Ozark tradition for the fourth season.
On top of starring as Marty Byrde on Ozark, Bateman is the executive producer, and he traditionally directs the first two episodes of the crime drama. Unfortunately, in an interview with IndieWire, Bateman revealed he isn't directing this time around. "As normal, I was going to do the first two episodes, but as we were looking through the protocols, the guidelines, all the complications with COVID, [and] the producer side of me made me think it's just not responsible to have one of the actors direct the first two, given that we're still going to be getting our perimeter safe," Bateman said.
Losing an actor for an extended period would be detrimental for everyone involved, as Bateman says, "Because if one of the actors gets sick, we all have to go home for weeks. If one of the crew members gets sick — while I'm making sure their salary is protected while they're in quarantine — we can hire a replacement. So it just didn't seem smart for me to [direct] the first two [episodes]."
Ozark will start filming its final season on November 9, and it's anyone's guess what will happen between now and then. Bateman and company hope that shooting can begin on the scheduled date and wrap up uninterrupted.
The last season of Ozark will see plenty of chaos in all the right ways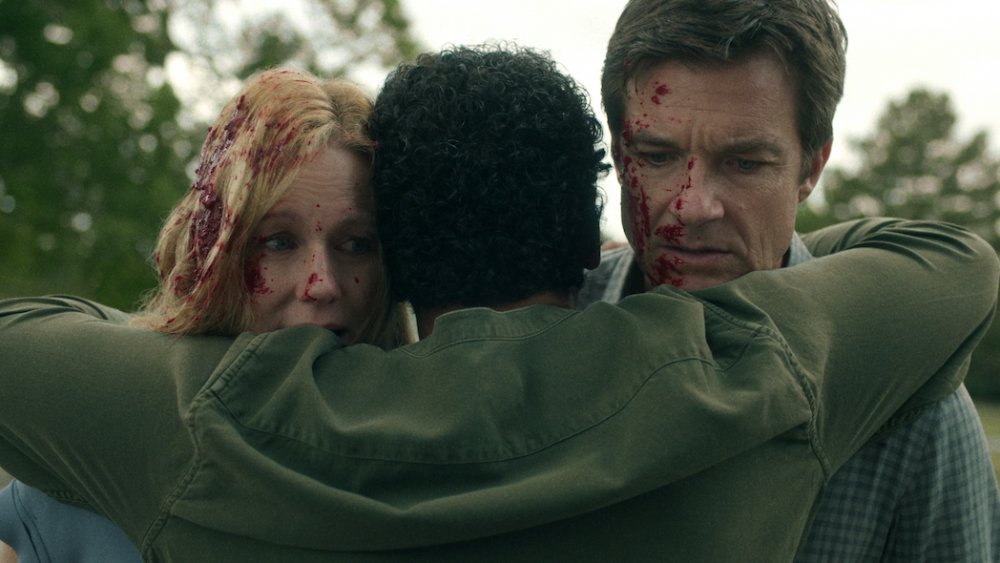 Netflix
Season 3 of Ozark ends with Ruth Langmore (Julia Garner) leaving Team Byrde and joining forces with cousin Wyatt Langmore (Charlie Tahan) and his romantic partner, Darlene Snell (Lisa Emery). It also concludes with the Navarro Cartel betting on Marty and Wendy Byrde (Laura Linney) and killing their rival, Helen Pierce (Janet McTeer).
The fourth and final season is bound to be a chaotic mess in all the right ways. On top of countless scores that need settling, the final season of Ozark will have more episodes than usual to tie up all loose ends and send the Byrde family off into the Missouri sunset. Bateman said in a June 2020 announcement, "A super-sized season means super-sized problems for the Byrdes. I'm excited to end with a bang(s)." Although Ozark ending is bitter news, an extended season is oh-so-sweet.
Time will tell what super-sized problems are in store for the crime family out by the water, but limiting his role to just acting duties can help to reduce the risk of a spread, as Bateman says, "As an actor, you just sit in your trailer until they're ready for you, then you come on out, say your words, and go back to your trailer... As a director, you're out there all the time: in pre-production, on location scouts, in production meetings, there are so many more opportunities to get infected. And, obviously, Atlanta is just raging with the virus right now."
Although countless productions and sets have been disturbed and postponed by the pandemic, and Bateman will not direct season 4, Ozark's last chapter will go on otherwise as planned, thanks to the cast and crew following proper safety precautions and protocols.