Why Disneyland's Firehouse Is More Important Than You Think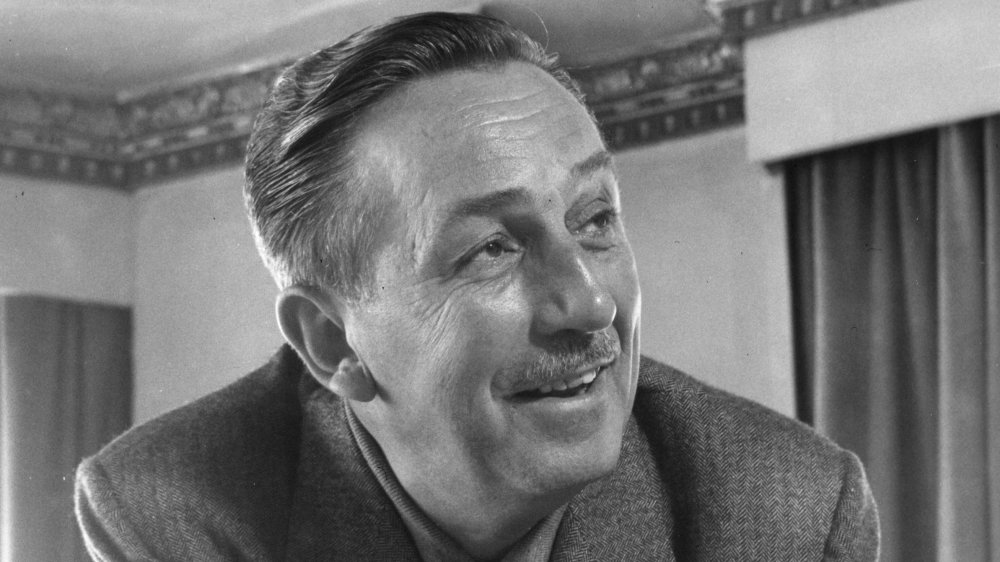 R. Mitchell/Getty Images
Even though it's facing down some unprecedented financial issues at the moment, Anaheim, California's Disneyland is still the happiest place on Earth. Since its opening way back in 1955, the park has gone from a modest weekend getaway to a must-visit vacation destination for lovers of all things Disney. The many renovations and additions, such as the still-incomplete Star Wars area, Galaxy's Edge, for example, have helped widen the target demographic for the park, ensuring something fun for everyone. At the same time, the oftentimes temporary attractions and structures occupying Disneyland are there for much more than entertainment purposes for the innumerable parkgoers.
One of the coolest portions of the Disneyland park is Main Street, USA, a loving tribute to Walt Disney's hometown of Marceline, Missouri. This strip evokes such a strong feeling of nostalgia that it feels like you're walking into a small town in 1950s America, complete with retro shops, bakeries, and even a fully-functioning pharmacy to really sell the gimmick. While this is all very impressive and provides an unmatched immersive experience, for die-hard Disney historians, nothing compares to the iconic Disneyland Firehouse. On the outside, it looks like an ordinary, if old-fashioned, fire hall. The truth, however, is that it has an incredible backstory attached to it.
The Disneyland Firehouse is where Walt witnessed his dream come true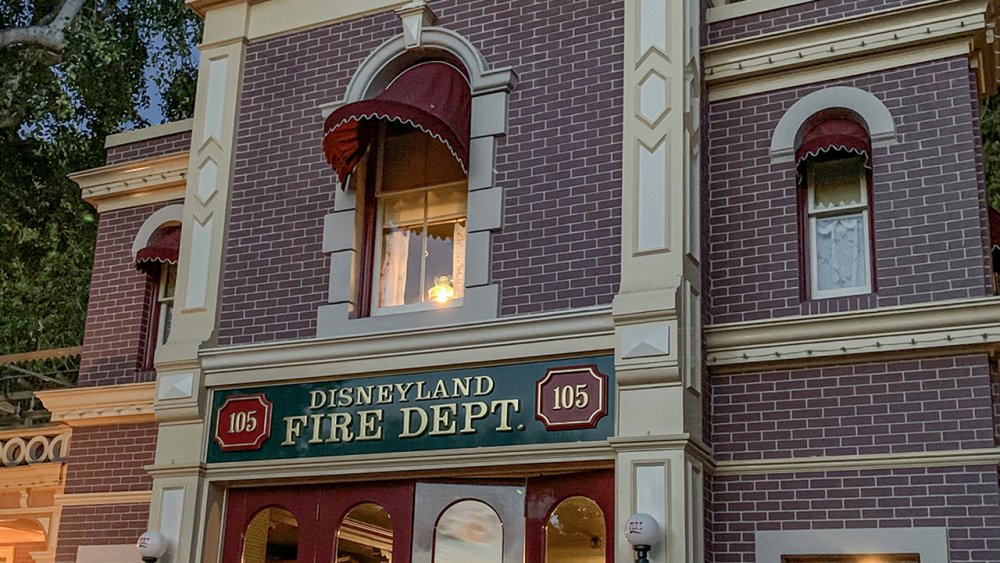 Disney
According to Showbiz Cheat Sheet, Disneyland's Firehouse dates back to the origins of the park itself, as it was one of the first buildings put up when construction was underway. Even though he enjoyed being out in the elements and with the people, Walt Disney wanted somewhere to stay that gave him the chance to overlook the park's progress and witness his vision unfold from a distance once it opened up. To do so, he came up with the idea to attach an apartment to the firehouse, giving him, his family, and anyone else invited in a chance to relax away from the more hectic tourist areas.
Much like Club 33, the secret room wasn't necessarily common knowledge back in the day. This was per Walt's own preference, since he wanted to keep it quiet so he and his loved ones weren't disturbed during their frequent visits. While it's still closed to the public, Disney' fortress of solitude is now more widely known, and photographs of it are readily available. It remains fully furnished, albeit with replacement furniture, and still maintains the vintage red and white color scheme to match the rest of the firehouse. It also includes a wide array of antiques that Walt and his wife, Lillian, collected during their various travels together (via The Huffington Post).
Despite this former apartment being closed off to parkgoers, the Disneyland staff found a beautiful way to connect fans to the man who brought so much magic into the world from a distance. Above the front entrance to the Disneyland Firehouse is a window, and if you look closely enough, you'll notice there's a lamp shining within, signifying Walt's presence in the park even after his passing. This particular window is the one he used to peek out to see how everyone was enjoying their stay at his passion project, and it's a tradition that carries on in spirit all these years later.