The '80s Movie Reference In Cobra Kai That Means More Than You Think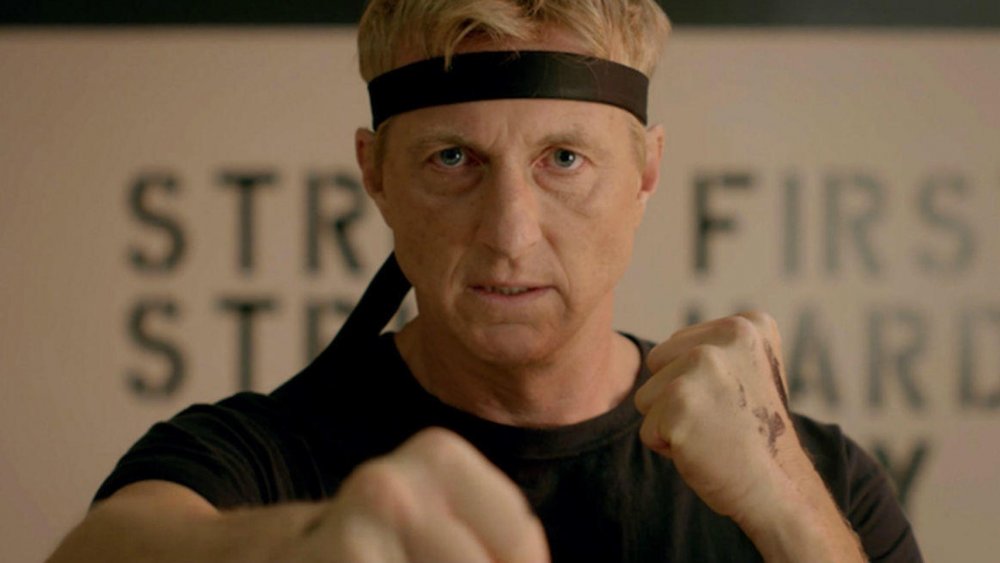 Netflix
For anyone who grew up in the 1980s, The Karate Kid is a seminal work of art. Even if you haven't seen the movie, you likely know the story of young Daniel LaRusso (Ralph Macchio) who studies under Mr. Miyagi (Pat Morita) to win a karate championship. "Wax on, wax off" is now a permanent part of the pop culture lexicon, and people will forever debate whether the "Crane" kick at the end of the movie broke any rules. 
Fans of the '80s now have another avenue to indulge their nostalgia with the Netflix series Cobra Kai, which originally aired on YouTube Red. The series picks up in the modern day, where the bully in the original film, Johnny Lawrence (William Zabka), also teaches karate. But he lives in the past, never really getting over his tournament loss.
Cobra Kai deals a lot with '80s culture, and there's one particular reference from the decade that means a bit more than you might think at first glance. 
Johnny Lawrence name drops a film starring one of his fellow Cobra Kai members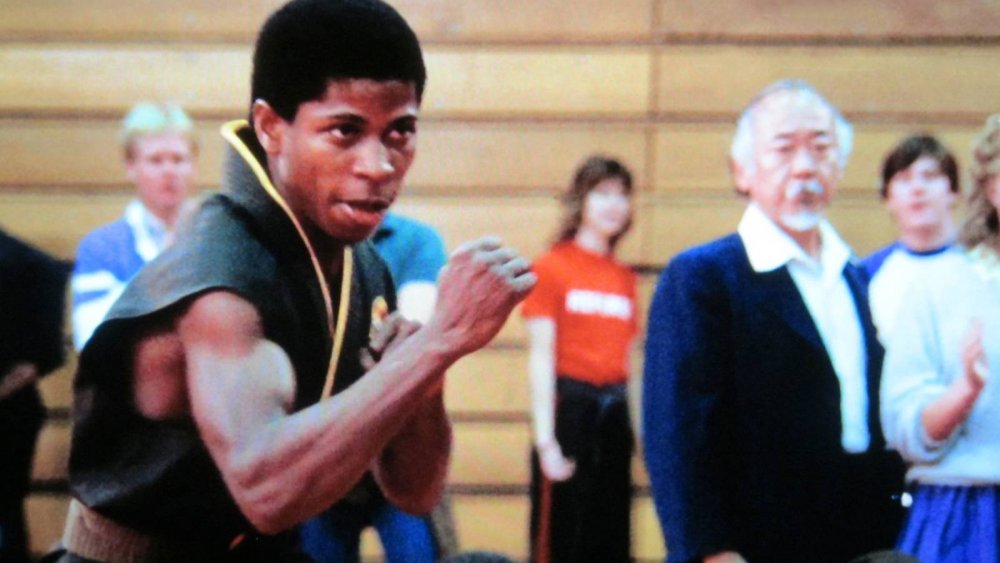 Columbia Pictures
On the very first episode of Cobra Kai, we're introduced to an older Johnny Lawrence. He hasn't done anything with his life, and mostly just sits at home watching movies on his television and mixing booze and RC Cola. From this scene alone, we see how Lawrence can't escape his past. After all, the movie he's watching is 1986's Iron Eagle, a real-life military film in the same vein as Top Gun. It makes sense to make this character obsessed with the '80s, but that particular movie holds special significance in The Karate Kid universe. 
Actor Larry B. Scott plays Reggie in Iron Eagle. He also just so happens to play one of the Cobra Kai kids, Jerry, in the original Karate Kid movie. Redditor u/specter17 pointed out the connection, making for one heck of a meta-reference. Perhaps it's one of Johnny Lawrence's favorite movies specifically because it stars a guy that looks just like one of his former Cobra Kai members? Either way, Larry B. Scott exists both in our universe and the universe of Cobra Kai — and at the end of the day, every universe needs a little Larry B. Scott in it. 
You can catch up on seasons 1 and 2 of Cobra Kai, which are now streaming on Netflix.