Cobra Kai's Demetri Looks Completely Different In Season 4 Training Video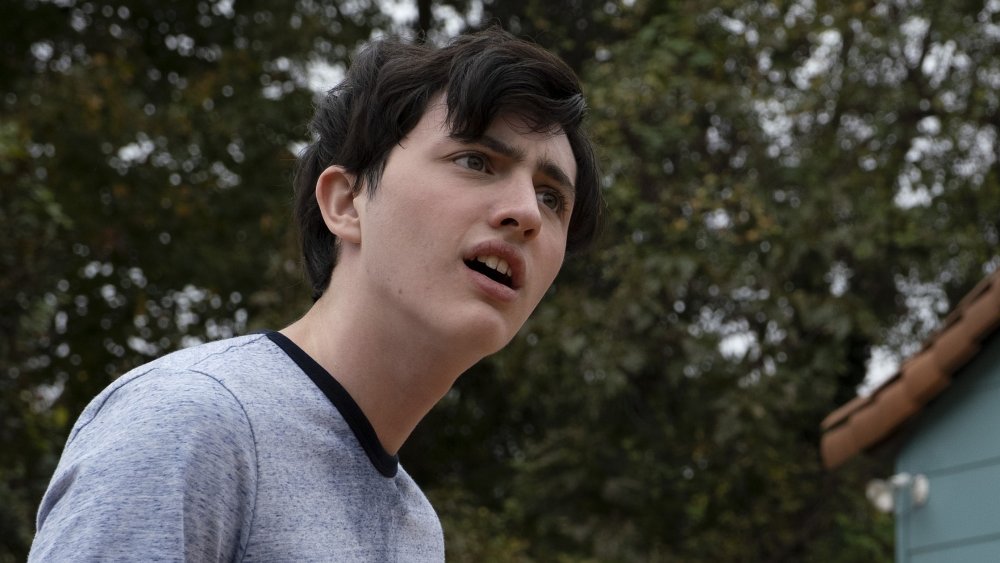 Netflix
Cobra Kai is a story about festering psychological wounds from the past. It features two old nemeses, Daniel LaRusso (Ralph Macchio) and Johnny Lawrence (William Zabka). Cobra Kai is also, in a much more literal sense, about karate. The show is about two competing dojos, their differing ideologies, and their quests to raise up their students in a way that gives them inner strength and confidence. As it happens, both dojos seem to be doing more harm than good at the moment, but that's the crux.
Since there's a physical component to the journey these characters are undertaking, most of our protagonists and antagonists (and people who fall in between) look very different from how they did when Cobra Kai began.
One of the most obvious physical transformations happens to the character Hawk (Jacob Bertrand). When we first meet Hawk, he isn't even called Hawk yet; he's Eli Moskwitz, a bullied kid with a scar on his lip. It's through Cobra Kai that Eli embraces his scar as something to be proud of. Eli gets in shape, changes his hair to a mohawk, and even gets a giant hawk tattoo to hammer home the point. Hawk is a new man; Eli Moskowitz is dead.
One of Hawk's closest friends before he joins Cobra Kai dojo is controversial character Demetri (Gianni Decenzo) who is also frequently bullied at school. We haven't seen Demetri change as much so far, but it looks like that's set to change in season 4 of Cobra Kai.
A leaner, meaner Demetri is coming on Cobra Kai season 4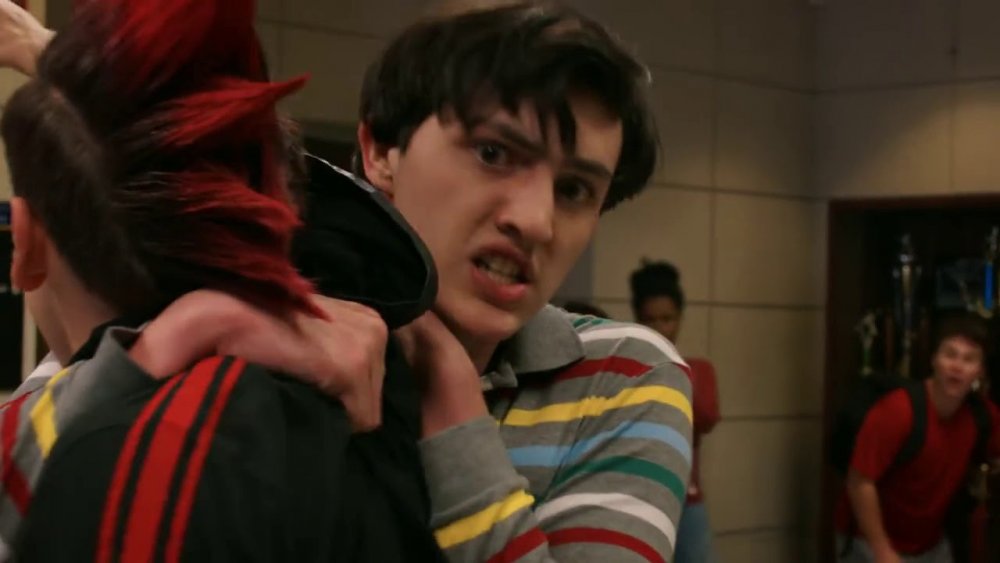 Netflix
Demetri has had an interesting journey so far: He began the show as a social pariah, joined Cobra Kai along with Hawk, realized he didn't fit in at Cobra Kai, and joined Miyagi-Do Karate instead. Like a lot of bullied kids, Demetri is a sensitive soul with low self-esteem. Cobra Kai isn't much help to Demetri because their brand of break-you-down-then-build-you-up teaching feeds too much into Demetri's feelings of vulnerability in the first place.
However, during most of Demetri's time being taught by Daniel LaRusso at Miyaigi-Do, he still doesn't quite find his confidence. It's only by the very end of the season — when Demetri has to fight his old friend Hawk in a school brawl — that we start to see that Demetri can and will join the fight. 
It's unclear to what extent we'll see Demetri's fighting ability evolve in Cobra Kai's third season, which debuts on Netflix in 2021, however we do have new evidence that Demetri will be powering up in Cobra Kai season 4, which is set to begin filming soon. In a post to Instagram on October 13, 2020, Gianni Decenzo shared both photos and video showing him in noticeably better shape, hitting the old heavy bag like he's auditioning for Creed 3. This behind-the-scenes content suggests that we'll see a new version of Demetri in true fighting condition whenever season 4 debuts.