Why Fire Lord Ozai From The Last Airbender Looks So Familiar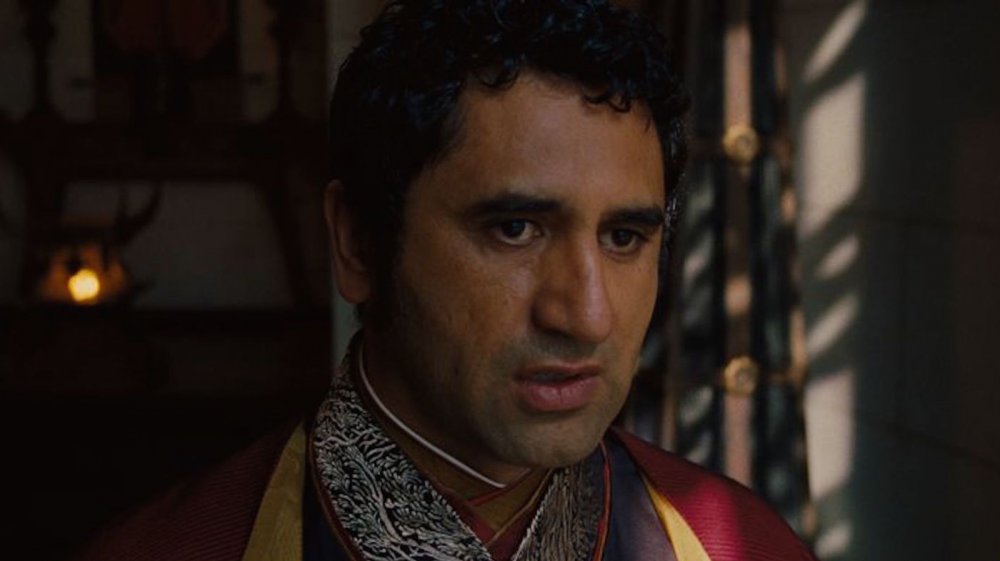 Paramount Pictures
When it was announced that M. Night Shyamalan was adapting the beloved animated series Avatar: The Last Airbender as a live-action movie, fans of the show were very excited. That excitement proved hasty. The movie ultimately disappointed audiences and critics, and the upcoming live-action series from Netflix is already having problems. Though Shyamalan's movie has issues of whitewashing, bad writing, and exactly none of the charm that makes the source material so good, there are definitely capable actors in the film, and one of those is Cliff Curtis, who plays Prince Zuko's (Dev Patel) father, Fire Lord Ozai. 
Born in New Zealand and of Māori descent, Curtis has been acting for around 30 years and has played many memorable roles, so there's no doubt that you've seen him before. While Curtis's biggest role may be yet to come — he's starring in the four upcoming Avatar sequels — here are a few of his most well-known roles throughout his already long and rich career.
Cliff Curtis played Porourangi in Whale Rider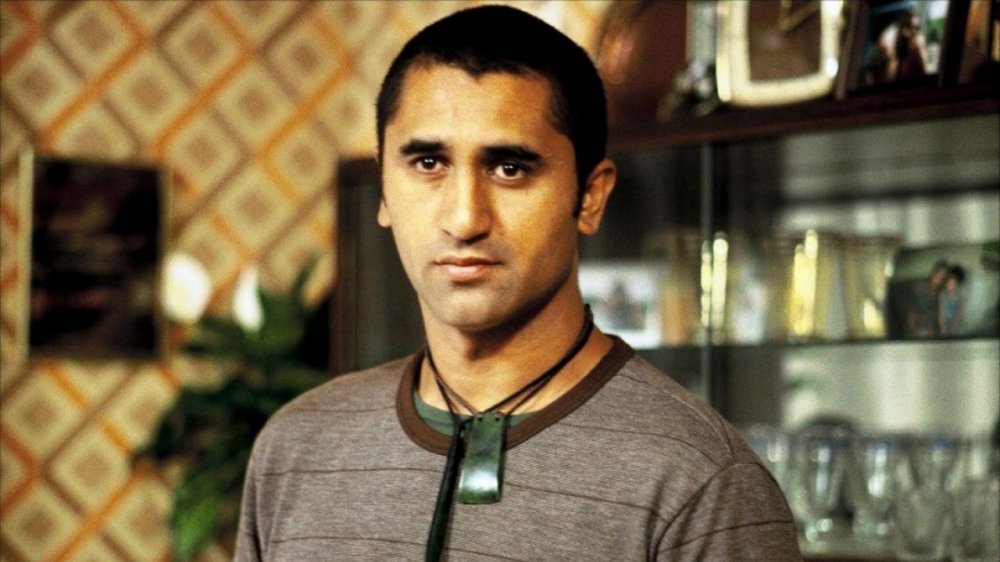 Newmarket Films
The 2002 film Whale Rider is about a young Māori girl, Pai (Keisha Castle-Hughes), who dreams of being the leader of her tribe. Everyone in her family, including her grandfather, the current head of the tribe, tells her she can't be the Chief because she's a girl. Pai had a twin brother who died at birth, along with their mother, and was supposed to grow up to be the Chief. Curtis plays Pai's father Porourangi, who is next in line to lead. Porourangi doesn't want to follow in his father's footsteps, and instead moves to Germany to live with his new family and pursue a career as an artist. 
With the help of her grandmother and uncle, Pai trains to prove to her traditional grandfather that she is destined to be the next Chief of their tribe. Her people have a strong tie to the ocean — and whales, in particular — and as the title suggests, Pai proves herself a descendant of Paikea the Whale Rider, riding on top of a whale just as he did, according to the tribe's mythology. This was one of Curtis's first big roles, and one of the few where he is able to portray his actual ethnicity and heritage on screen. 
Curtis starred in Sunshine as Doctor Searle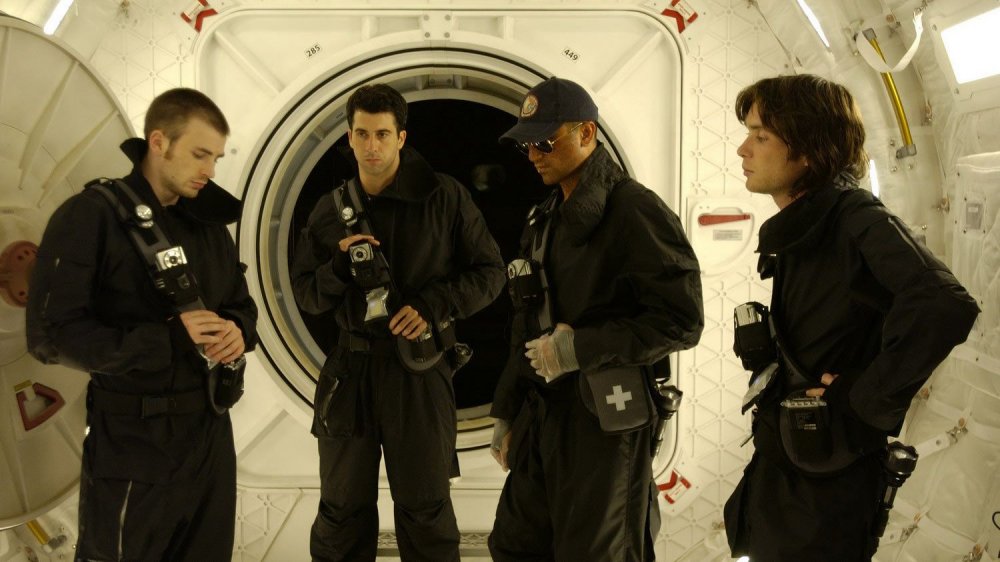 Searchlight
In 2007, Curtis starred in Danny Boyle's apocalyptic science-fiction film Sunshine. Curtis plays Searle, who, along with a crew of international astronauts, is sent on a mission to reignite the dying Sun to save Earth and everyone on it. In order to do this, the team must pilot a "stellar bomb" into the Sun and ignite a reaction that stops it from exploding. On their journey aboard the aptly named Icarus II, they come across the failed attempt of Icarus I emitting a distress signal and try to adjust course to see if anyone survived. The movie's set in 2057, and also stars Chris Evans, Cillian Murphy, Michelle Yeoh, Rose Byrne, and more.
Curtis' Searle is the team's medical doctor whose job it is to monitor his team's psychological health on the mission. He is also obsessed with using the crew's shielding glasses to look directly into the Sun. As it becomes clear that the mission isn't going well and they might be unable to complete their goal, Searle forgoes all protection, looking directly into the Sun at its full strength.
Curtis led Fear the Walking Dead as Travis Manawa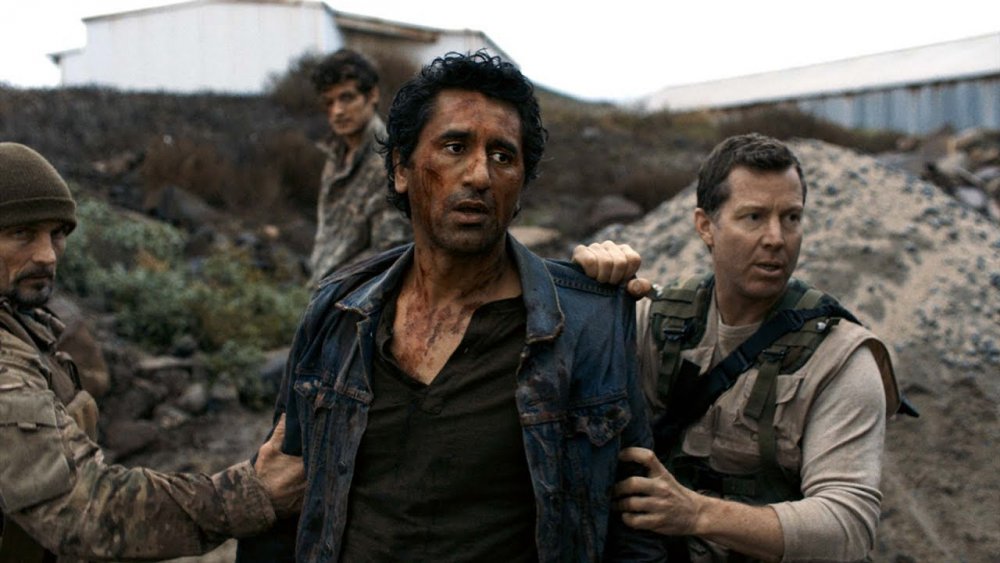 AMC
Shortly after it was announced that AMC's hit zombie series The Walking Dead was getting a spinoff, Curtis was cast as the male lead. In Fear the Walking Dead, Curtis plays Travis Manawa, an English teacher and the fiancé of Madison Clark (Kim Dickens). His character must adapt to save his blended family and survive the zombie apocalypse. Curtis leads the show through its first three seasons. As it's well known that the Walking Dead franchise is unafraid of killing off its beloved characters, Travis meets his fate at the end of season 3, after he is shot and falls out of a helicopter to avoid turning into a zombie and hurting Alicia (Alicia Debnam-Carey). 
While Travis's death makes sense for his story arc, it's possible that part of the reason he was killed off was because of his upcoming role in the Avatar sequels, which would take up a lot of his time. No matter why it happened, Travis's death is shocking, and his character is a big reason the show Fear the Walking Dead has been so successful.
Cliff Curtis played Billy Freeman in Doctor Sleep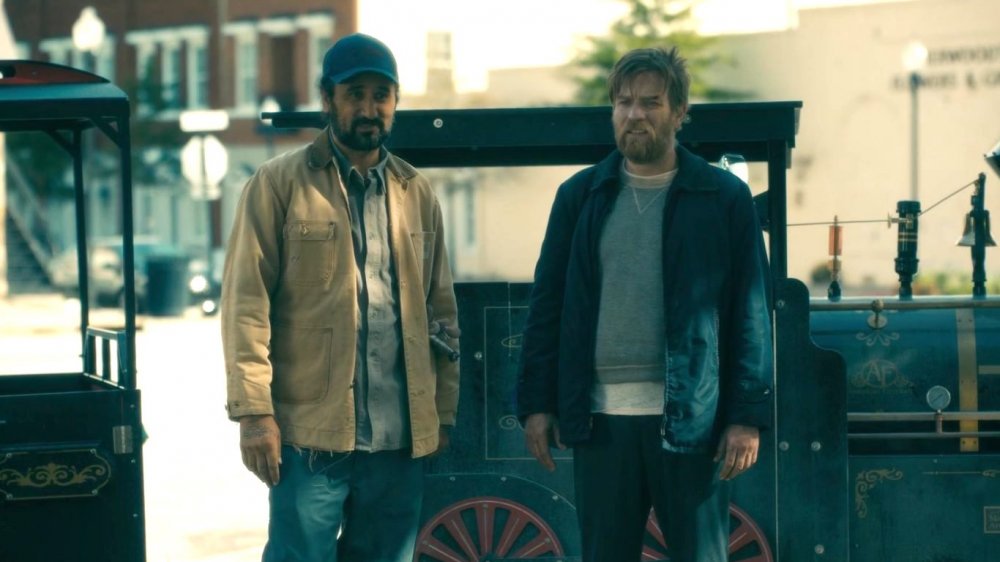 Warner Bros.
Most recently, Curtis joined Ewan McGregor in Mike Flanagan's adaptation of Doctor Sleep, Stephen King's sequel to The Shining. Curtis plays a character named Billy Freeman who helps Danny (McGregor), now grown up, as he faces addiction and mental health issues as a consequence of his past. Billy gets Danny a place to live and becomes his AA sponsor, and they form a close friendship.
Of course, Danny's past eventually comes back to haunt him. He connects with a young girl named Abra who has abilities like his. A cult called the True Knot is after her, and Danny knows he must do everything he can to save her. Billy supports his friend and comes along with him to fight the True Knot. But despite all his efforts, Danny can't protect his friend, and Curtis's character Billy is killed in a confrontation with a member of the cult.