The Reason Cliff Curtis Was Killed Off Of Fear The Walking Dead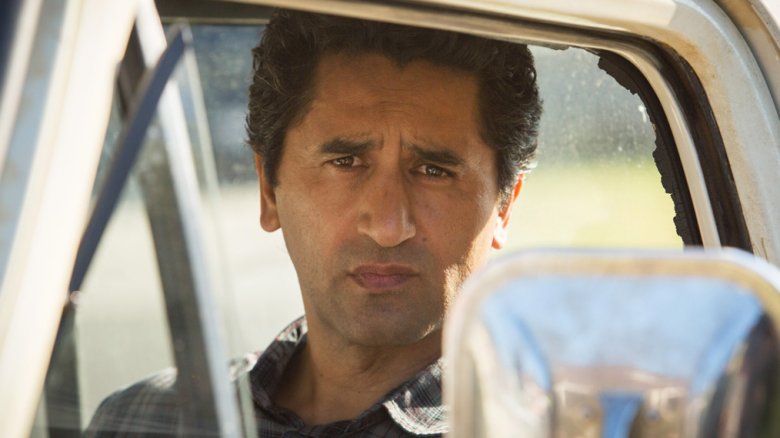 AMC
The Walking Dead franchise has never been afraid of death.
Like its predecessor, the spin-off series Fear the Walking Dead has given fans some seriously shocking deaths since it premiered in 2015. But it wasn't until we lost Cliff Curtis' character Travis Manawa during a season 3 episode that the reality of just how expendable these characters are set in. Travis was one of those guys that should have made it to the end, so why was he killed off so early? As it turns out, that's just the way things go in a world ruled by the undead, but there's a little more to the reason why Travis was killed off. 
A necessary death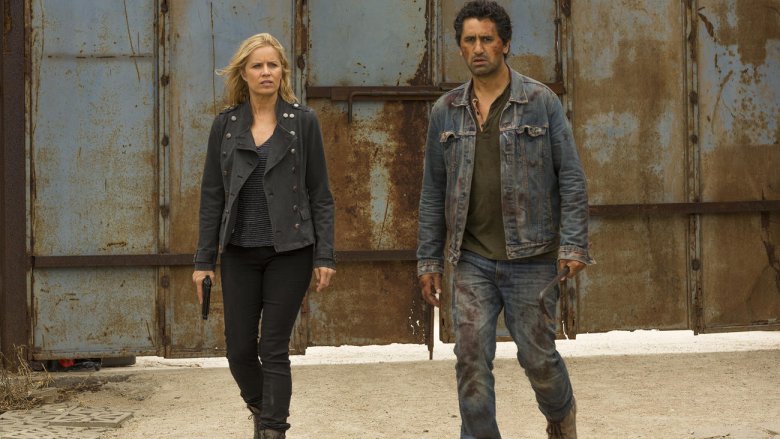 AMC
For its first couple of seasons, Fear the Walking Dead followed a slightly different set of rules than The Walking Dead. There was no central protagonist or Rick Grimes sort of character. Instead, the show focused on both Travis Manawa and Madison Clark (Kim Dickens), an engaged couple who are sorting through blending their families when the undead outbreak first occurs. 
That all changed during Fear the Walking Dead season 3, when Travis' death forced the show to shift focus onto a single character. According to showrunner Dave Erickson, Travis needed to die in order to push Madison forward. He told Entertainment Weekly in 2017 that Travis' death was essential to shake the family into the realization that none of them are safe. "It forces her to make some compromises that even Madison would not have made prior to the death of Travis," Erickson said. "In the wake of Travis' death, Madison really doubles down. Any semblance of mercy that she might have had is going to go away."
Killing off Cliff Curtis' Travis Manawa meant finishing a Fear the Walking Dead story arc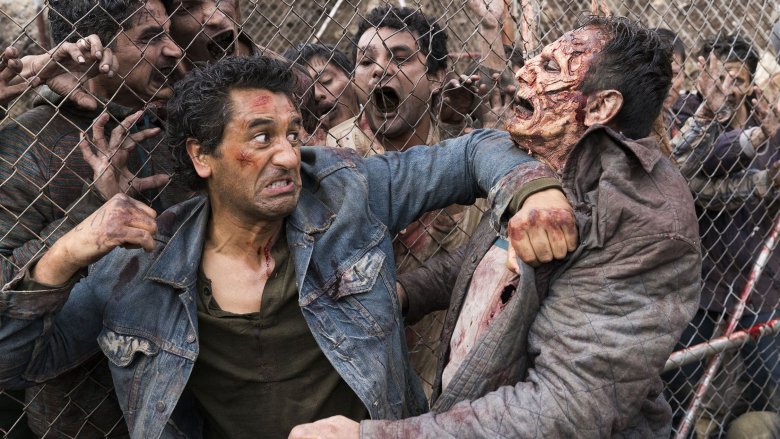 AMC
Travis' death may have felt like it came out of nowhere, but it really didn't. Erickson told Entertainment Weekly that Travis' season 3 arc was all about redemption, specifically for the season 2 death of his son, Chris (Lorenzo James Henrie). "His attitude was, had I protected my son, had I refused to let my son go, he would be alive right now," said Erickson. "So enough of morality, enough of this sort of ethical barometer that I've been following." 
By season 3, Travis' role as a father figure was shifted to Madison's son, Nick (Frank Dillane). "He's going to do for the surrogate son what he failed to do for his biological son," Erickson said of the pair's relationship. Once he had found redemption through Nick, Travis had done what he set out to do. At that point, the most important thing he could do, at least from a storytelling perspective, was die. As Erickson explained, "I think what it came down to was — and this is what it always comes down to when there's a death of a character — is what is the impact that death has on the surroundings? What impact would Travis' death have on Madison, have on Alicia and have on Nick, and how does that drive a story?"
Cliff Curtis' other obligations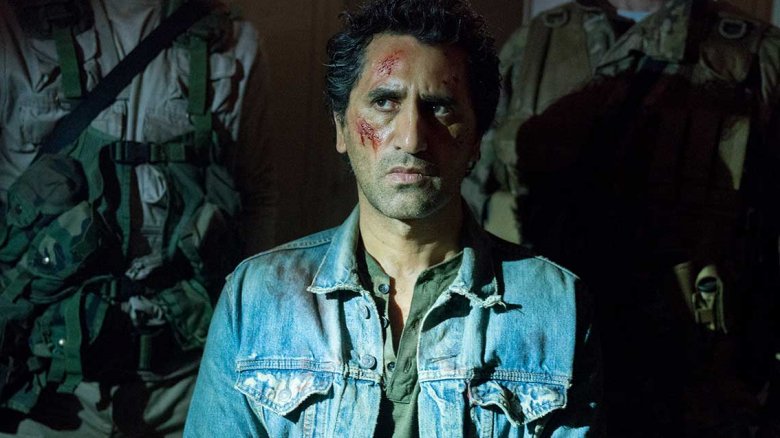 AMC
Though there were a few factors that contributed to Cliff Curtis' Travis dying on Fear the Walking Dead, Erickson confirmed that "there were versions" of the character's story that would have taken up more episodes. So, Curtis' exit from the show had to have been prompted by something else, right? Well, maybe.
In early 2017, it was announced that Curtis had been cast in James Cameron's upcoming Avatar sequels. He'll star as Tonowari, the leader of the reef people clan Metkayina, in all four of Cameron's films. While it was expected that AMC would work around Curtis' Avatar shooting schedule, it looks like that maybe wasn't the case. Instead, it seems likely that the network cut Curtis' contract short to allow the actor to focus on his new obligation. 
Since Curtis' exit, Fear the Walking Dead has lost even more of its main cast of characters, including show lead Madison in a shocking season 4 death. But no death will ever have quite the same impact as Travis Manawa's.