Kill Bill Vol. 3: Will We Ever Get To See The Sequel?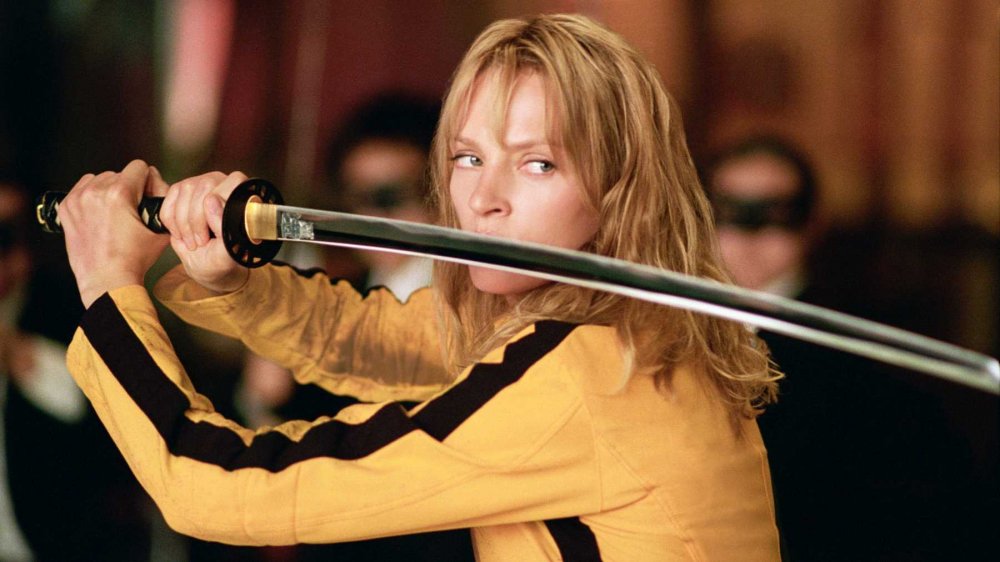 Miramax
Out of all the movies in the distinguished filmography of the great Quentin Tarantino, perhaps none are as viscerally thrilling as 2003's Kill Bill Vol. 1 and its continuation, 2004's Kill Bill Vol. 2. The flicks starred Uma Thurman as Beatrix Kiddo, A.K.A. "The Bride," a former member of an elite team of killers known as the Deadly Viper Assassination Squad. On the day of her wedding, Kiddo is attacked by her former allies, then shot in the head and left for dead by the enigmatic leader of the Squad, Bill (David Carradine), whose child she is pregnant with. Four years later, Kiddo — fully recovered and none too happy — sets out to exterminate all of the Squad's members, leading to a final confrontation with Bill himself.
The flicks, which were conceived by Tarantino and Thurman as starring vehicles for the latter, served as the director's unabashed love letter to martial arts movies, exploitation flicks, and Hong Kong cinema, and they're both widely considered to be among his best, most purely satisfying works. Although they're more like two parts of a whole, Kill Bill Vol. 2 could be regarded as the only sequel Tarantino has ever made — which is probably one of the reasons that, ever since Vol. 2 hit screens, fans have endlessly speculated as to whether we'll ever see Kill Bill Vol. 3.
Well, it's certainly worth mentioning that Tarantino has long claimed that he will retire after he directs his tenth feature, and that his most recent movie — last year's Once Upon a Time in Hollywood — was his ninth. That doesn't mean that a third Kill Bill is outside the realm of possibility, though — and, in fact, the director's own recent remarks suggest that there's reason to be optimistic.
Quentin Tarantino has expressed interest in doing Kill Bill Vol. 3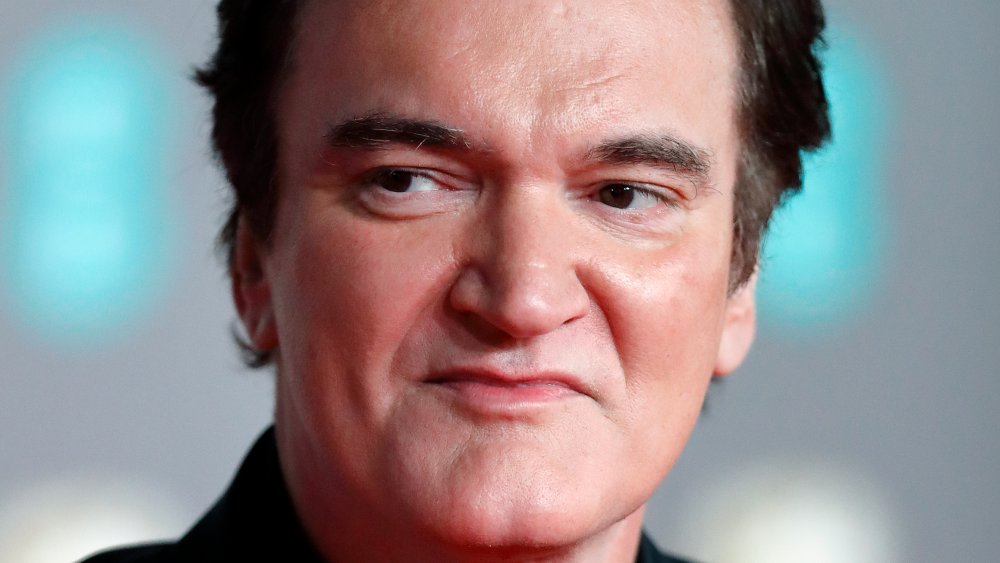 Max Mumby/indigo/Getty Images
In an interview with Sirius XM's Radio Andy in December 2019, Tarantino was asked point blank if Kill Bill Vol. 3 had a shot at happening. The director's remarks were surprisingly encouraging. "Well, I just so happen to have [had] dinner with Uma Thurman last night," he said. "[And] I do have an idea what I would do with it. That was the whole thing, was conquering that concept of... what's happened to the Bride? And what would I want to do, because I wouldn't want to come up with some cockamamie adventure. She doesn't deserve that... But now I have an idea that could actually be interesting."
Tarantino went on to qualify that statement by cautioning that, even if Kill Bill Vol. 3 were to officially enter his pipeline, we shouldn't expect to see it happen for a few years. "I wouldn't do it for a little bit... it would be at least three years from now, or something like that," he explained. "But it is definitely in the cards... I wrote a play, and then I wrote a five-episode TV series. So to some degree or another, I've kind of written what I'm going to do over the next three years" (via GamesRadar).
That's pretty amazing, but we know what you're thinking: How could Tarantino continue the story of Kill Bill? At the end of the second flick, Bill was indeed dead, and the Bride had recovered her long-lost daughter. Well, we can't get inside Tarantino's head (and for that, we're somewhat grateful) — but one of Kill Bill's stars has an excellent idea as to where the story could go, and it wouldn't surprise us one bit if Tarantino has had the same thought.
Kill Bill Vol. 3 could focus on a minor character from the first movie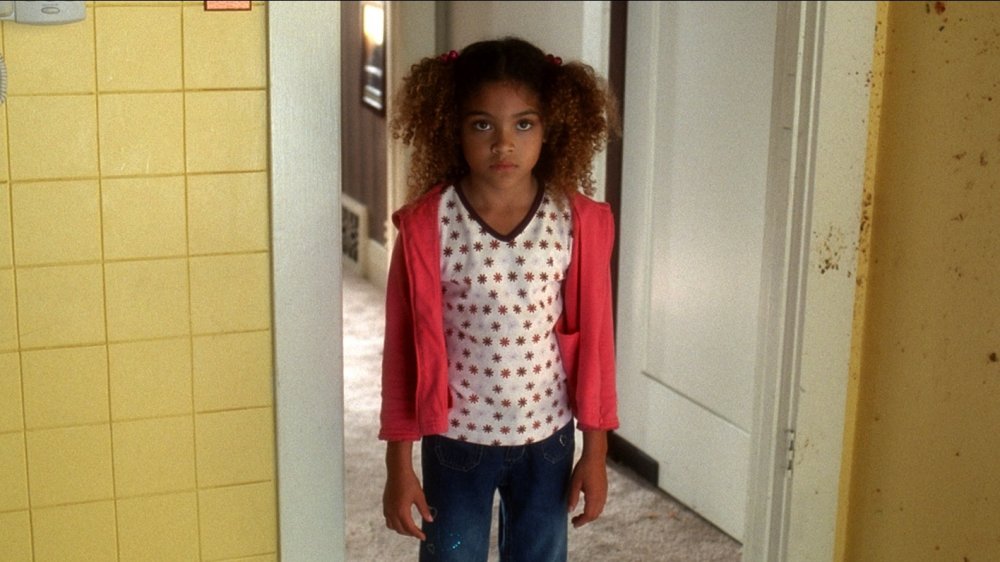 Miramax
Vivica A. Fox portrayed Vernita Green, the second ex-member of the Deadly Viper Assassination Squad to meet the Bride's wrath in Vol. 1. The brutal fight between Vernita and the Bride takes place in the kitchen of the former, who has settled down to a quiet family life. The Bride dispatches her foe — an act of revenge witnessed by Vernita's daughter, Nikki, portrayed by Ambrosia Kelley. Before leaving, the Bride addresses the child with one of the most badass pieces of dialogue in film history: "It was not my intention to do this in front of you. For that, I'm sorry. But you can take my word for it, your mother had it coming. When you grow up, if you still feel raw about it... I'll be waiting."
Asked if she had any inside info on Kill Bill Vol. 3 by NME, Fox indicated that she didn't, but appeared to assume that a three-quel would focus on a now-grown Nikki's quest for revenge. "I haven't got any official word... I had a feeling that hopefully [Tarantino] was waiting on [Kelley] to grow up a little bit," Fox explained. "But then I was doing an interview and they asked 'What young actress would you get to play your daughter?' and I was like 'No, Ambrosia!' but they meant an established actress. So I went, Zendaya! How hot would that be? And that would probably green light this project. Because [Zendaya] and Uma are both very tall, and it would just be kick-butt, and I love her... Wouldn't it be amazing?"
We may have to wait a bit to see how it all shakes out, but for now, file Vol. 3 under "P" for "Probably happening, eventually."