The Supernatural Creature We'll Never See In What We Do In The Shadows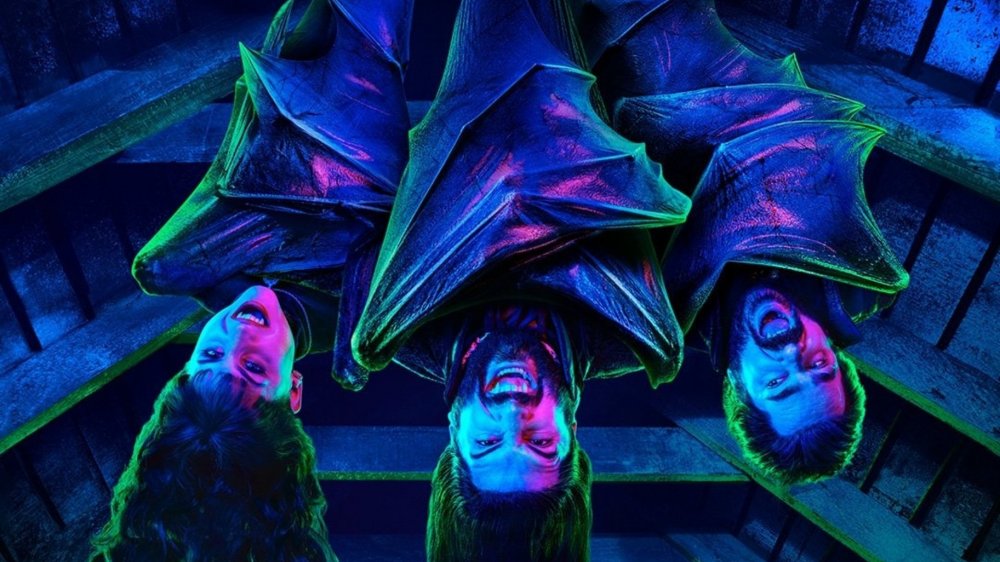 FX
There's no shortage of supernatural creatures on FX's What We Do in the Shadows. The vampire-centric comedy has already expanded its world with werewolves, witches, and ghosts, but there's one supernatural creature that the show will never include, at least not if series creator Jemaine Clement can help it. That creature? The wily leprechaun from Irish folklore.
During a virtual New York Comic Con panel, the cast and executive producers Paul Simms and Stefani Robinson shared that Clement has been adamant about keeping leprechauns out of the What We Do in the Shadows universe for some time now. According to Robinson, there are often intense debates about which creatures make sense within the parameters of the show's world, and which ones don't. "So it is just the matter of having a debate and seeing if these characters slot in a way that doesn't make the show feel too ridiculous — you don't want it to be too insane," she said.
While Nandor (Kayvan Novak), Laszlo (Matt Berry), and Nadja (Natasia Demetriou) have met all sorts of supernatural beings in their long lives, Clement has convinced the rest of the writers that leprechauns would simply be too out there, even for a show as delightfully absurd as What We Do in the Shadows. 
Just because Lucky the Leprechaun won't be making a guest appearance anytime soon, that doesn't mean season 3 won't introduce several new creatures to the mix. The cast and producers teased that even with the leprechaun ban in place, fans can expect at least three to four new supernatural creatures in the next season, including a hellhound.
Leprechauns aren't the only creature dividing What We Do in the Shadows' writers room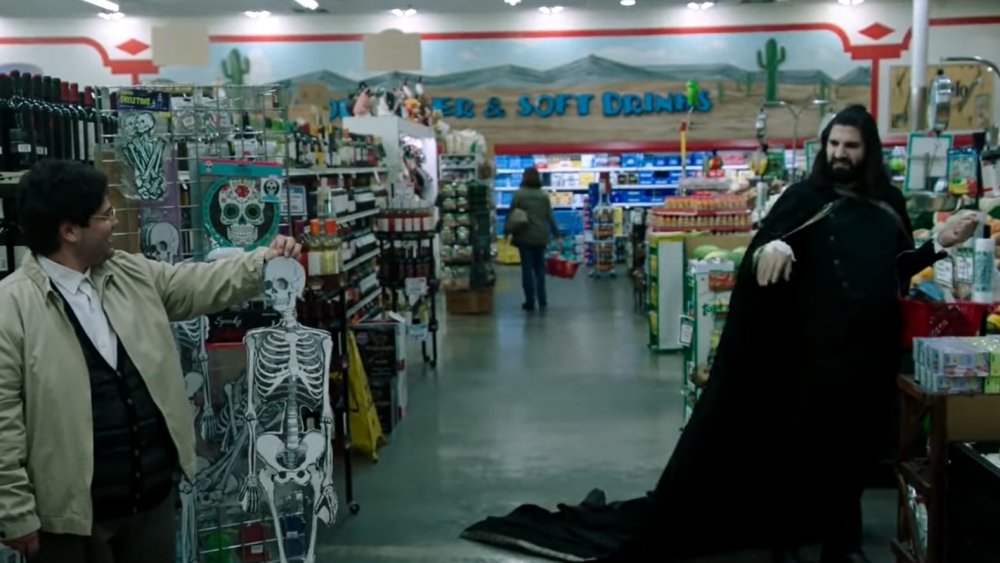 FX
Clement has been anti-leprechaun since at least 2019. "Our characters will come into contact, I think with other kinds of vampires, but also other kinds of supernatural entities," Simms told Entertainment Weekly in an interview at the time. "A lot of it is figuring out which kinds of creatures exist in this universe, which Jemaine is the ultimate arbiter of. Leprechauns do not exist in this universe. Witches do."
But what about aliens? When the subject of extraterrestrials came up during the 2020 panel, courtesy of Berry, Simms and Robinson seemed divided over whether or not aliens might one day appear on the show. For Simms, aliens were a maybe, but Robinson wasn't convinced. "I don't know ... that's another one where I'm like that feels wrong. That feels too crazy to me," she said.
Even without leprechauns, What We Do in the Shadows season 3 will be full of fun twists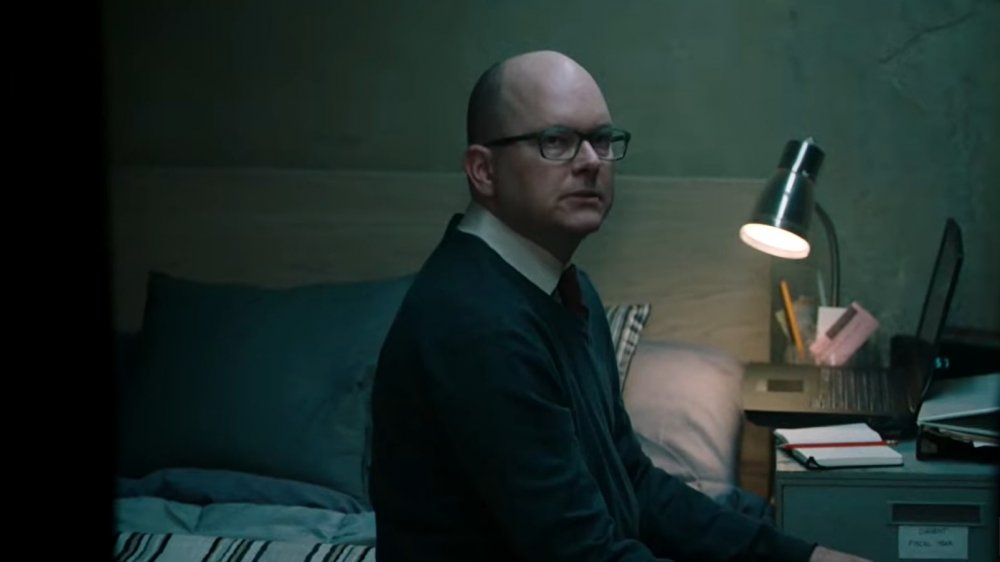 FX
Simms and Robinson were careful not to give too much away about season 3, but the executive producers did share a few spoilers. In addition to the reveal that the vampires will encounter a hellhound, they also revealed that they'll all be going on a road trip — which will be tricky since vampires have to carry dirt from their homeland with them on overnight trips. Simms also teased a "big important birthday for Colin Robinson," a return visit from the vampires' neighbor Sean (Anthony Atamanuik), Nandor's quest for love, and a significant reference to Kermit the Frog.
That last reveal made Demetriou happy, since she's been pulling for a Mr. Snuffleupagus appearance. While it seems unlikely that Kermit will be dropping by the house to sip some tea with Nadja, the Muppets reference is definitely something fans should look out for. "There is about three-quarters of a page that has to do with Kermit the Frog, actually," Simms said. 
Sorry, leprechaun fans, it's been confirmed: The What We Do in the Shadows writers are more prepared to introduce the Muppets into the show's universe than tiny, gold-loving creatures with an abundance of good luck.