Morgan's Eye Issue Will Change Fear The Walking Dead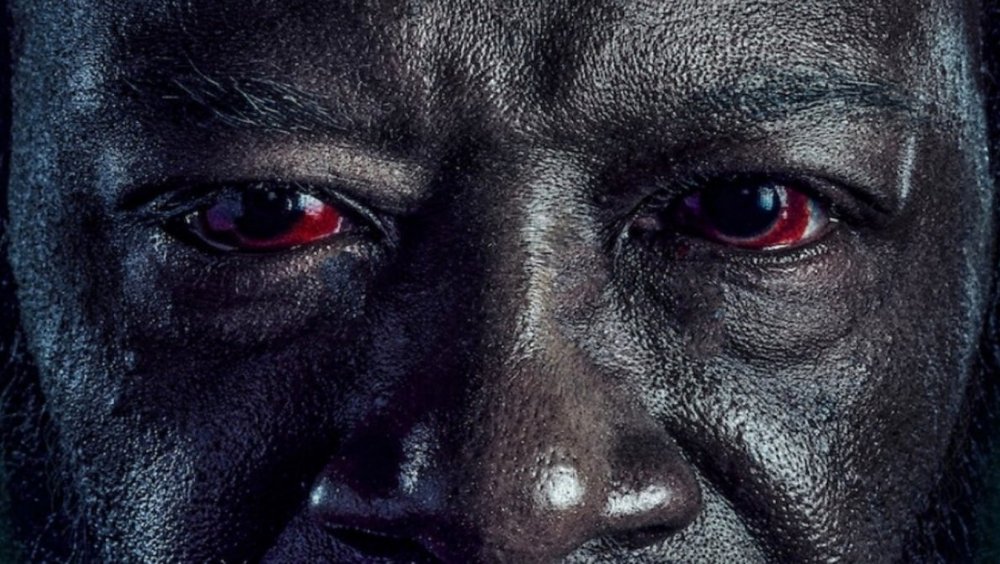 AMC
With The Walking Dead's delayed season 10 finale now around the corner, all eyes and walkers are on the upcoming season of Fear the Walking Dead. 
During the zombie drama spin-off's virtual New York Comic Con 2020 panel on October 10, fans got their first look at Fear the Walking Dead season 6 — including the tease of something co-showrunner Andrew Chambliss promised fans have literally never seen before in the post-apocalyptic universe. In the final shot of the trailer, the head of Lennie James' long-running character Morgan Jones is seen laying horizontally — presumably in the same position he was in at the end of season 5, after being left for dead as a group of walkers descended upon him. 
Mostly everything looks normal, or as normal as a moment leading up to your death can be, minus one eye-popping detail: the whites of Morgan's eyes are blood red. With the footage and posters for the season confirming that Morgan isn't dead, it all raises the question: What is he then? 
During the nearly 30-minute panel, Chambliss explained that while Morgan is certainly not dead, something has, in fact, happened to him. In tune with the tight-lipped teases that tend to come from these TWD panels, none of the show's creative team or talent offered up much clarity about what's behind Morgan's strange eyes, though star Danay Garcia, who plays Luciana, did joke that Morgan was merely "very tired." Instead, Chambliss offered up what he called a "stock answer."
"People are going to have to wait and see. But something is definitely going on with Morgan, and its something that we haven't quite seen before in The Walking Dead universe," Chambliss said. "And it is going to push Morgan to new places and make him really question everything he's ever been about and kind of who he wants to be going forward — if he gets to go forward."
Everything Morgan sees is red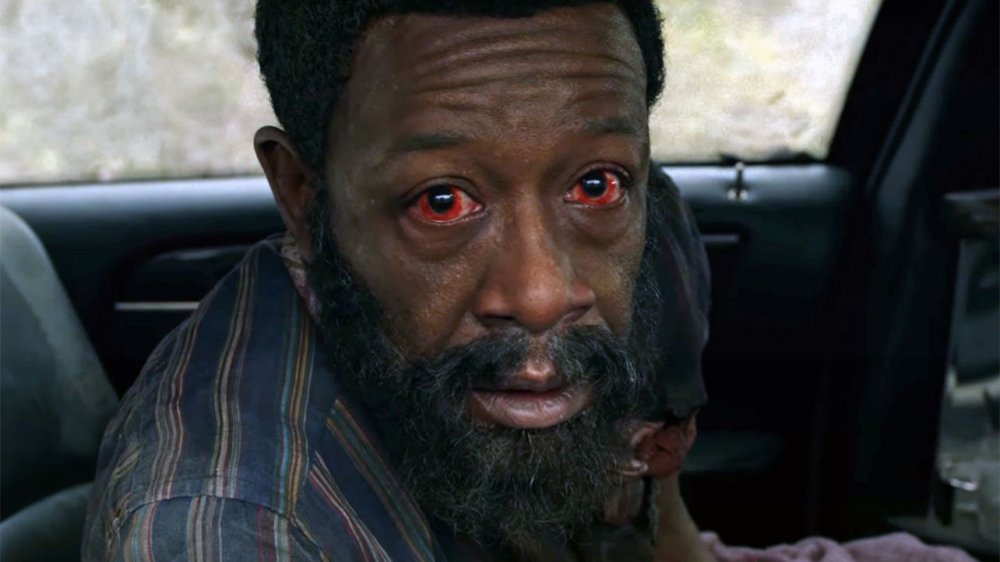 AMC
Panel moderator Chris Hardwick took a couple of guesses at what might be behind Morgan's eye-sore, suggesting that the character could now exist somewhere between a human and a walker, or that he "touched a meteorite" and now has alien mutant powers. While the "alien" reference might seem like a joke, TWD comics creator Robert Kirkman did reveal on Twitter that the zombie-virus originated from a "space spore," so there is some canonical precedence for this possibility. 
Meanwhile, fans have also come up with a handful of their own guesses — from the more funny reasons, like a broken blood vessel from stress, to the more narratively involved, such as radiation exposure. Viewers on Reddit have been discussing the possibilities for a while following the release of the full season 6 trailer at the virtual San Diego Comic-Con in July 2020, as well as the release of a second teaser in September.
Both clips' contents have had some fans — like Redditor u/TheGTAAnimals – suggesting that Morgan's eyes could be pointing to him being "the cure," since he's able to move amongst walkers without getting attacked. Others have pointed to the critically acclaimed Waking Dead season 3 episode "Clear" as a potential connection to his Fear season 6 red-eyed predicament; on that episode, Morgan declares, "Everything I see is red!"
How will Morgan's red eyes play out on the new season of Fear the Walking Dead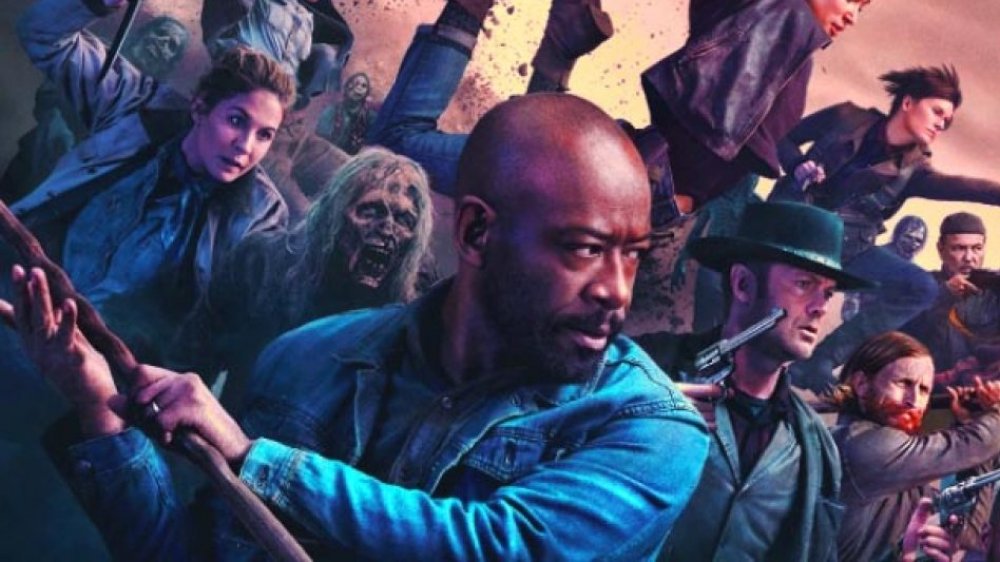 AMC
What's also noteworthy is what precedes the shot of Morgan's red eyes in the trailer: the introduction of a bounty hunter whom Virginia (Colby Minifie), season 6A's central antagonist and the authoritarian leader of the leader of the Pioneers, tasks with locating Morgan. Virginia putting someone on Morgan's trail is seemingly further confirmation that he made it out of that walker attack (and the gunshot) alive, but the angle by which he's seen suggests he's not right-side-up.
Coincidentally, just before that image, viewers also see the bounty hunter stuffing the glossy-eyed head of a walker into a box. At one point during the NYCC panel, Chambliss even suggested that there would be a major event that happens "about halfway through the season that's going to kind of rock all the characters," which could be related to Morgan and his red-eyes.
Still, it's unclear how far into the season the character will remain walking about, and at what point Morgan gets his eye-popping new look. With Fear the Walking Dead trailers being famous for de-contextualizing entire scenes, fans will have to catch the new season — which premieres at 9 PM Eastern on Sunday, October 11 — to find out what Morgan's red eyes are really about.