The Spider-Man Actor Who Plays Ned Leeds Lost Weight And Got Totally Ripped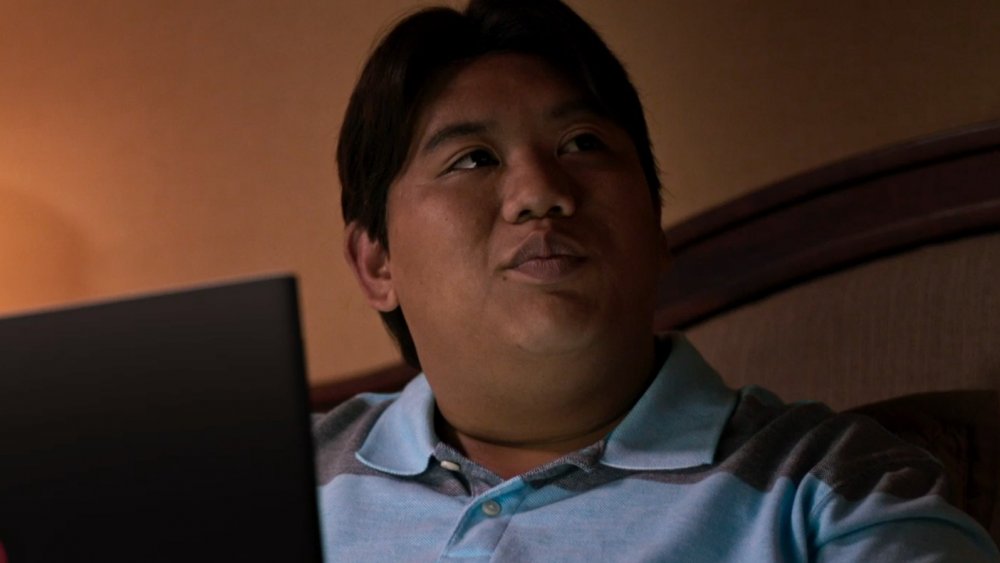 Sony Pictures/Marvel Studios
Behind all of the glamour that comes with being a part of a big-budget superhero blockbuster, there's quite a bit of hard work that goes into pulling off the persona. In most cases, aside from the tedious acting work and lengthy research into DC and Marvel's biggest names, the real intensity of the job comes from the countless hours spent in the gym. While not every actor adheres to such an intense regimen, the likes of Chris Hemsworth and Kumail Nanjiani stuck to a strict routine to become their super-powered alter-egos, resulting in impressive body transformations.
More often than not, this kind of extensive bodily training is reserved for the big-name players like Captain American or Ant-Man to make sure they're as close to their over-the-top comic book counterparts as possible. The secondary characters, especially those who don't get a lot of on-screen physical action, aren't generally required to take part in this admittedly unsustainable practice. However, that doesn't mean that they shouldn't pump some iron if they feel inclined to shed some pounds, improve their endurance, or generally feel better about themselves.
Such is seemingly the case with Jacob Batalon, the actor behind Ned Leeds in the most recent Spider-Man films, who recently revealed his dramatically altered frame.
Jacob Batalon's transformation is jaw-dropping
On October 9, 2020, Batalon took to his Instagram account to share with the world a recent mirror selfie, shocking fans by showing off his slim physique. In the caption of the post, he made sure to aim at those who previously body-shamed him when he was heavier, telling them, "By the way, while I appreciate the concern, people can stop telling me to lose weight now." 
Batalon certainly seems very happy with his weight loss and newly muscular physique — and, when all is said and done, his opinion is the only one that should matter to him. Still, fans have had a lot to say about Batalon's transformation.
In the comments of Batalon's Instagram post, users wrote things like, "well hello handsome man," "skinny legend always and forever," and "shiiiiiiiiiii who is YOU?!" Comments were peppered with congratulatory statements and well wishes for Batalon's birthday (he cleverly posted the photo on his 24th birthday), as well as flame emojis, astonished-face emojis, and flexed biceps emoji. 
Does this mean the Ned Leeds iteration of Hobgoblin is coming to the MCU?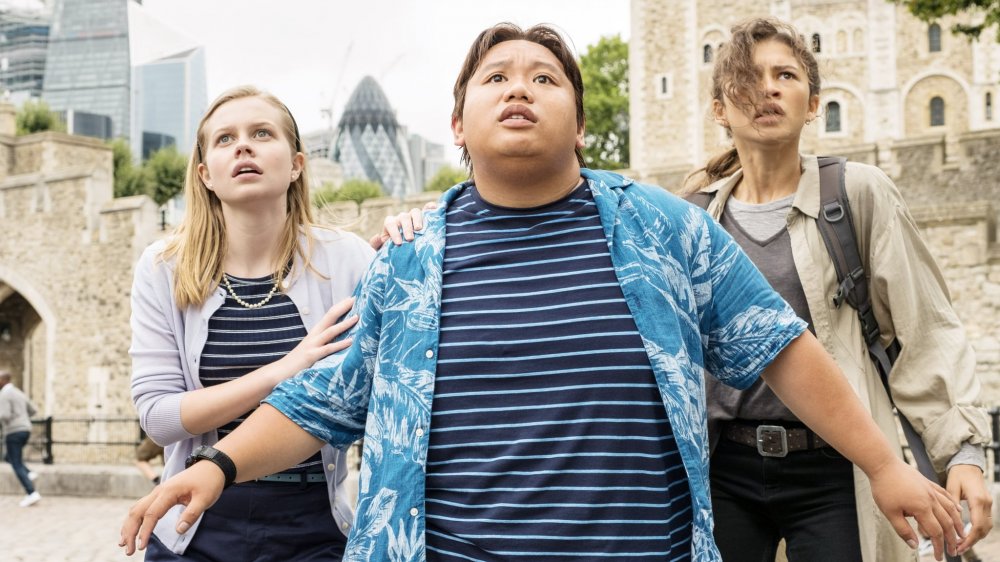 Sony Pictures/Marvel Studios
Aside from the comments strictly hyping Batalon up, there were many theorizing that his weight loss might be in preparation for his Spider-Man character to undergo a transformation of his own. In both Spider-Man: Homecoming and Spider-Man: Far From Home, Batalon plays Ned, the best friend and schoolmate of Tom Holland's Peter Parker. And in the Marvel comics, at one point, Ned works as a reporter for The Daily Bugle and is brainwashed into serving as a stand-in for the nefarious villain Hobgoblin.
As fans will recall, The Daily Bugle came into play in a different capacity within Far From Home. A mid-credits scene saw J. Jonah Jameson (J.K. Simmons) playing doctored footage sent to TheDailyBugle.net by Mysterio (Jake Gyllenhaal), which angled Spider-Man as a killer and revealed Peter Parker as the teen behind the mask.
Putting everything together, fans think that Ned might turn to the dark side in Spider-Man 3, and that Batalon's ripped physique is in direct relation to that. 
"Okay, I see what's going on. We're totally getting Ned-Hobgoblin in MCU," one fan wrote in the comments. Another added, "Getting that body for Hobgoblin?!? Love to see it!"
Whether or not Batalon's body transformation is a sign that Ned will become Hobgoblin in Spider-Man 3 is unknown, but the actor will be able to show off his new physique in the upcoming film no matter what happens to his character.
Spider-Man 3 is currently set to swing into theaters on December 17, 2021.