James Gunn Shares Pick For Worst Superhero Film While Dissing Trump Simultaneously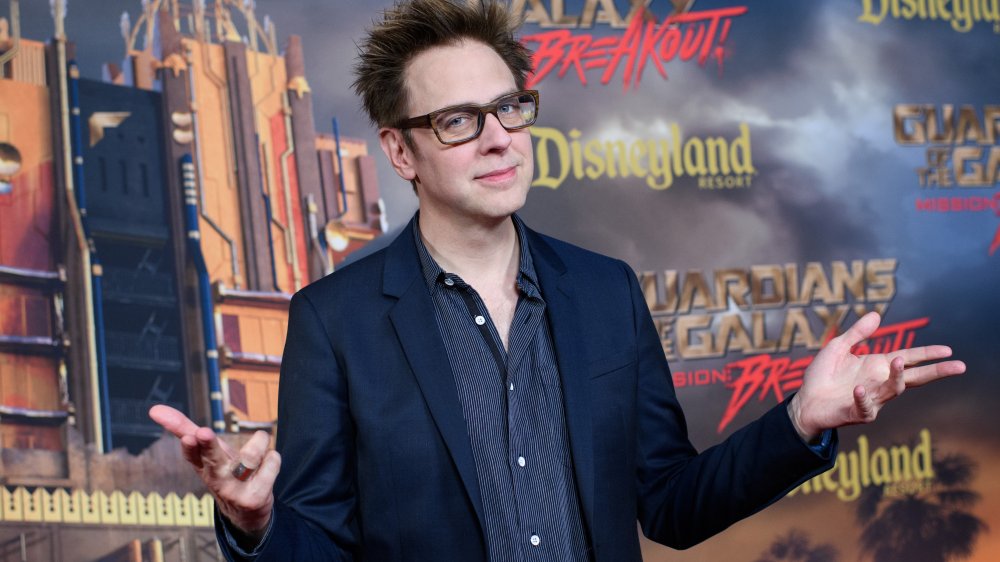 Handout/Getty Images
If the past number of years have proven anything, it's that the golden age of superhero movies is currently underway. The likes of Avengers: Endgame, Wonder Woman, Spider-Man: Into the Spider-Verse, and countless others dominated the box office, making most other film genres the minority on the marquee. However, big-budget comic book adaptations weren't always the top dog at the box office, amassing legions of fans to check them out on their opening night. In fact, in the not-so-distant past, superhero flicks were a rarity, and legitimately impressive ones that wowed audiences were even more so. 
If you were to ask the average superhero moviegoer which one they feel is the worst of the bunch, a handful of names tend to crop up. 2003's Daredevil, 1986's Howard the Duck, or even 2016's Suicide Squad are pretty common answers. Hollywood had a lot to learn about this spandex-laden and cape-wearing world, as evidenced by folks in the industry making it known that they suffered quite a few misses before their recent string of hits. 
For instance, James Gunn, director of both Guardians of the Galaxy movies (and the upcoming third film) and 2021's The Suicide Squad, recently revealed his personal least-favorite comic book movie — all while dunking on current U.S. President Donald Trump in the process.
James Gunn believes Steel is the worst superhero movie out there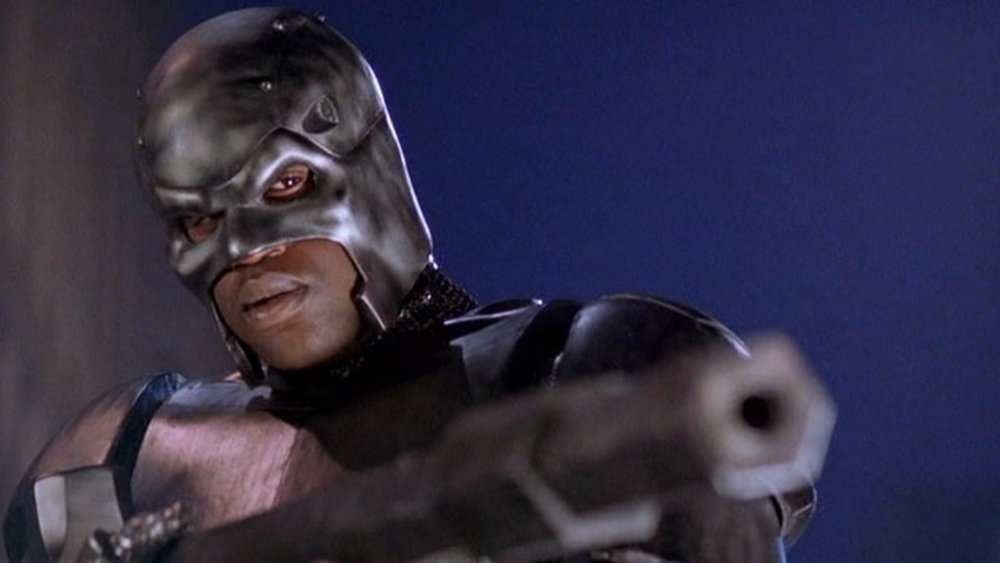 Warner Bros.
Following his positive COVID-19 diagnosis in early October 2020, Trump was sent to Walter Reed National Military Medical Center for treatment, departing after only three days. According to The New York Times, the President reportedly wanted to emerge from the hospital and "appear frail at first when people saw him," then remove his button-down shirt to reveal a Superman-logo-emblazoned top underneath as a symbol of strength to his supporters.
Trump never went through with the stunt, but still, Gunn made sure to go all-in with his negative thoughts on a hypothetical, Trump-led Superman movie. Sharing to his Twitter account a screenshot of the New York Times quote in question, Gunn wrote in the caption, "Shaq would be stoked, because Steel would no longer be the worst superhero movie of all time." In just a single sentence, Gunn let fans know his feelings about not only the President of the United States, but also the 1997 Shaquille O'Neal-led DC film as well. 
For those who don't recall, Steel was a major financial bomb, bringing in a meager $1.7 million on a $16 million budget, and it didn't do much better with fans. As of this writing, it holds a dismal 12 percent critical score on Rotten Tomatoes thanks to its bland story and painful campiness, certainly proving it worthy of one of the worst comic book movies to ever hit the big screen.
That said, though, later in the Twitter thread, Gunn was led to reconsider his initial claim about Steel when someone brought another contender to his attention. Twitter user @E4DESY chimed in to say, "Personally I think Superman 3 was worse than Steel." The director replied, "3 or 4? 4 is almost certainly worse," bringing Christopher Reeves' maligned Superman sequels into the discussion.
No matter where you stand on the bad superhero movie debate, one thing remains clear: James Gunn is no fan of Donald Trump or Steel, and he isn't afraid to voice his disinterest in either of them.