The real reason Howard the Duck was a total flop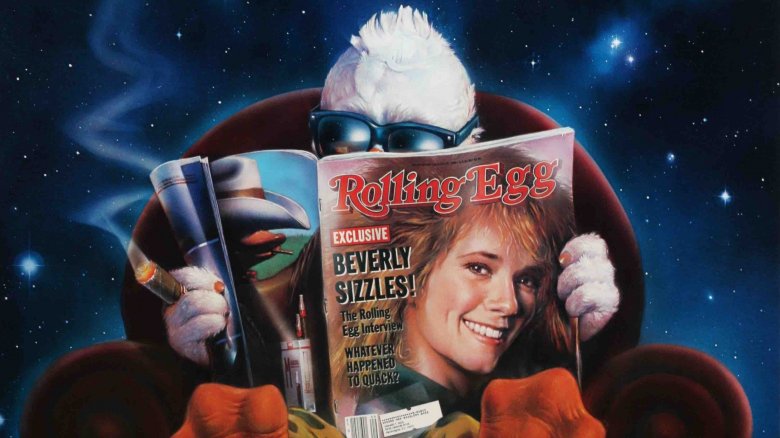 When the Howard the Duck movie arrived in 1986, it had the makings of a surefire hit — it was executive produced by Star Wars mastermind George Lucas, directed by American Graffiti screenwriter Willard Huyck, and written by Huyck and Gloria Katz, whose previous credits included Indiana Jones and the Temple of Doom. 
Howard the Duck adapted the Marvel comic of the same name, a cult favorite among readers since being introduced in the 1970s by writer Steve Gerber and artist Val Mayerik. Gerber's groundbreaking writing made the comic's reputation, but the comic remains popular, and some runs are still classics — whereas the movie has gone down in history as one of Hollywood's all-time misfires, currently holding a rating of 15 percent at Rotten Tomatoes. So just what's so bad about Howard the Duck? What went so wrong that a great comic became a terrible film? Let's take a closer look at the real reason the Howard the Duck movie was a total flop.