The Real Reason An Evil Season 2 Episode Will Be Completely Silent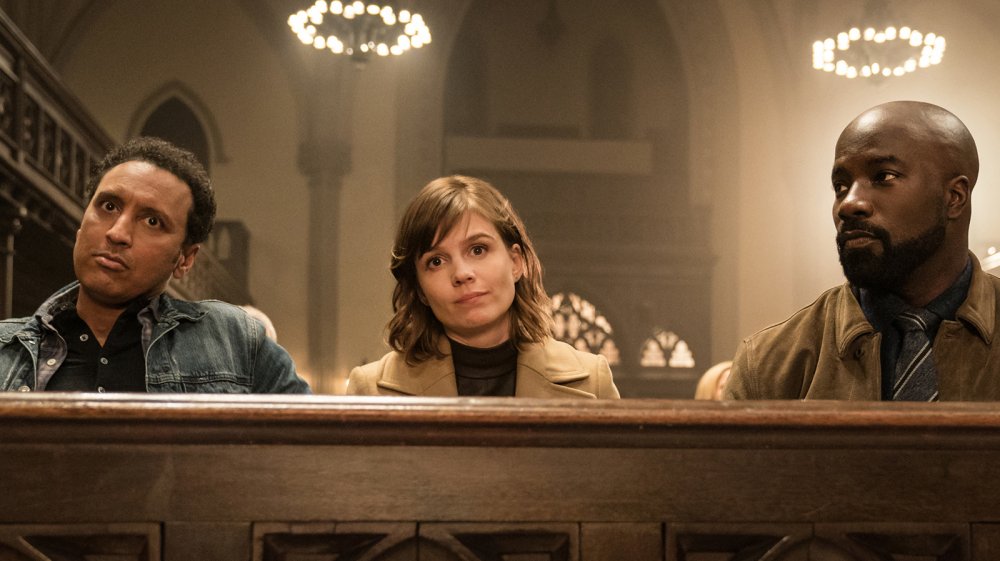 CBS
Certain scary elements of CBS' supernatural drama Evil might make you want to scream, but on one episode of the series' upcoming second season, not a single word will be spoken. 
During the show's virtual panel for New York Comic Con 2020 on Saturday, October 10, moderator Chancellor Agard, a staff writer at Entertainment Weekly, asked co-creators Robert and Michelle King what they're most looking forward to people seeing on Evil season 2. Robert King was quick to answer, sharing that he's excited for viewers to see a specific episode: a totally silent one. 
The Kings aren't dishing up a quiet episode of Evil — which follows forensic scientist Kristen Bouchard (played by Katja Herbers) and her partners in supernatural investigation David Acosta (Mike Colter), a former-journalist-turned-aspiring-Catholic-priest, and tech contractor Ben Shakir (Aasif Mandvi) — just for the heck of it. As Robert King explained, there's a narrative purpose for the silent episode. Plus, it represents something he's wanted to do for years.
"For the longest time, Michelle and I — well, maybe I'll confess, me — have wanted to do a silent episode, where you use only visuals to tell the story. And we've never been able to do it over the course of The Good Wife or The Good Fight," he said, referring to the legal drama series and its spin-off that he and Michelle created. "This [upcoming] season, what we had is our three main characters go to a silent retreat because of a possible sainthood of a monk who died there. There's a legend that comes out. They realize a demon has been held in a cabinet in the monastery, and if a single word is spoken — and hasn't been spoken in 95 years that this monastery has existed — if a single word is spoken, this demon will be let out."
What's ahead on Evil season 2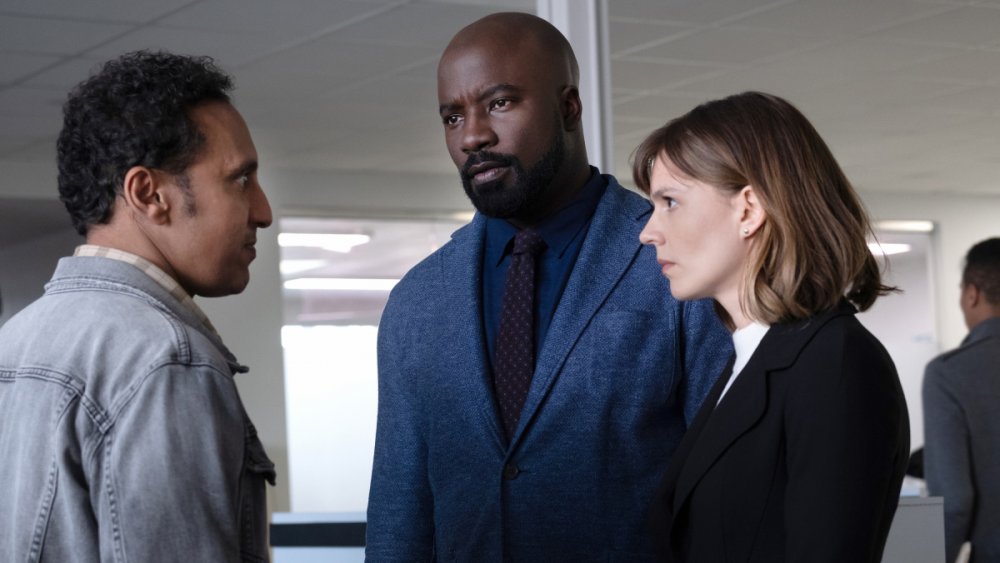 Jeff Neumann/CBS
Elsewhere during the Evil panel at NYCC, the Kings and the cast spoke about what's to come on season 2 of the show, which recently dropped its first season on Netflix, where everyone's been binging it these days. The biggest question remaining from Evil season 1 regards Kristen, who may have killed Orson LeRoux (Darren Pettie), a serial killer who had been stalking her. Evidence points to Kristen potentially being inhabited by evil forces herself: David experiences a vision of Kristen moving toward some kind of devil-like demon, and later, when Kristen picks up a crucifix, it burns in her hand. 
According to Mike Colter, who plays David on Evil, those events will shape how David interacts with Kristen moving forward. (Throughout season 1, the two had palpable chemistry, though it didn't move into romantic territory.) Colter shared at the NYCC panel that David believes "the things he sees are legitimate," but will need to find a way to explain what he saw to Kristen in a way that makes sense and won't be brushed off. 
"He knows that she doesn't believe the same things that he believes, so they're always talking on different wavelengths," he said. "He does feel like the things he sees are legitimate. So how does he convey this to her? How does he get her to actually pay attention to it? Does he say something to her, or does he just observe?"
Colter then added, "It's going to give a lot of very interesting things for me to play with [...] because we won't necessarily be able to talk about all the stuff at once — or ever."
Fans certainly won't be disappointed with the spooks and scares on the forthcoming season of Evil, either. As Robert King teased, season 2 will feature "five or six new scary things." One is an "avenging angel character that is supposedly good, but talks in terms of evil — evil in terms of killing millions of people and so on," as he explained, and another is a version of the incubus George (Marti Matulis).
All in all, Evil season 2 is set to impress. A set release date for the season hasn't been announced just yet.