Why Ben From Evil Looks So Familiar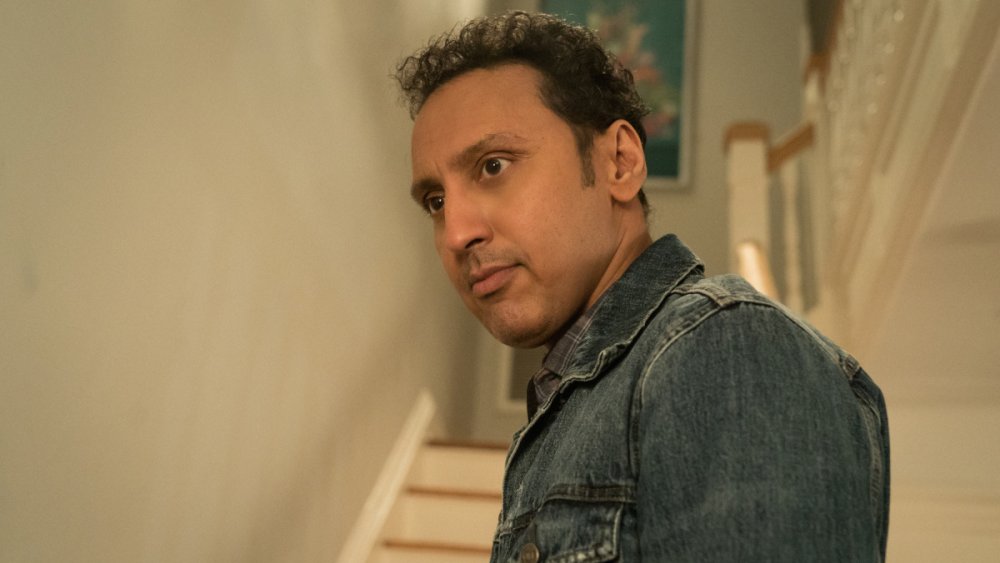 Elizabeth Fisher/CBS
Evil is not only one of the most underrated shows on CBS, it also has one of the most underrated casts on television. It's made up of several familiar faces, but one in particular may trigger that, "Where have I seen that guy before" reaction. Here's how you know Aasif Mandvi, who plays Ben on Evil, as an actor, as a comedian, and more!
Ben is a member of the show's investigation team alongside Mike Colter's David and Katja Herbers' Kristen. His job as a contractor is to search for practical solutions to the paranormal investigations. If a hacked A.I. assistant or a messed-up plumbing system, and not demons, are to blame for weird phenomena, Ben's the one who's going to figure that out.  
First and foremost, you likely recognize Mandvi as one of the news correspondents from Jon Stewart's years on The Daily Show, on which he was a cast member from 2006 to 2015. Mandvi is also a writer and, as you already know from watching Evil, a dramatic actor as well as a comedian. He has a venerated theatre career, earning a 2013 Lucille Lortel nomination (which recognizes the achievements of off-Broadway plays and musicals) for the Pulitzer prize-winning play Disgraced. His one-man show, Sakina's Restaurant, won an Obie Award in 1998, and was revived off-Broadway 20 years later.
Aasif Mandvi is all over the small screen as both an actor and writer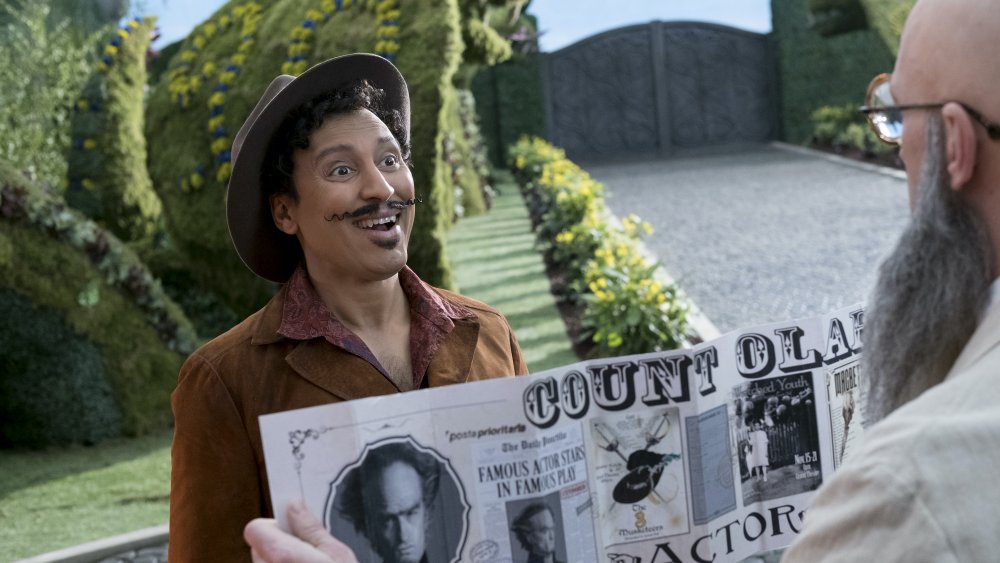 Joe Lederer/Netflix
Before Evil, you may have caught Mandvi as Uncle Monty on the Netflix series adaption of A Series of Unfortunate Events. He has also had recurring arcs on shows like Younger, Blue Bloods, Shut Eye on Hulu, and This Way Up. He's one of those New York actors who has been on the Law and Order franchise of shows around eight different times. He has also voiced characters on children's and/animated series like Eleanor of Avalon, Jake and the Neverland Pirates, King of the Hill, and the Ghostwriter reboot.
As for his television writing career, Mandvi was an actor, writer, and producer on The Brink, an HBO series about a potential war in Pakistan that was directed by Jay Roach (Austin Powers, Bombshell) and also starred Jack Black and Tim Robbins. Plus, his web sitcom for Funny Or Die, Halal in the Family, earned him a Streamy nomination in 2015, as well as a Peabody-Facebook Futures of Media Award. 
Aasif Mandvi's film career, from Marvel to M. Night Shyamalan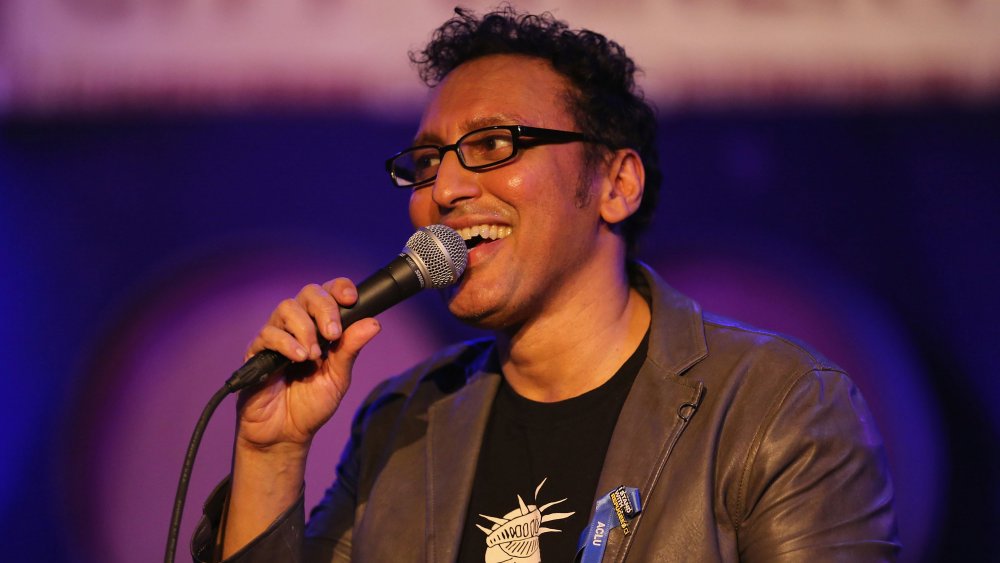 Al Pereira/Getty Images
There are also many movies in which you may have seen Mandvi over the years. Maybe you recognize him because he was Peter Parker's boss at Joe's Pizza in Spider-Man 2. Maybe you know him from Million Dollar Arm (the John Hamm movie about cricket players-turned-baseball pitchers), or from The Proposal, Mother's Day, Ruby Sparks, The Dictator, or Margin Call, or as Commander Zhao in M. Night Shyamalan's adaption of The Last Airbender. 
Mandvi is such a versatile performer and artist that two people picked at random might know him from completely different fields, be it comedy, a CBS procedural, or the stage. In 2017, he put together a special called Aasif Mandvi's All-Star Deportation Jamboree to raise money for the American Civil Liberties Union. Of course, for now, you can see him keeping the supernatural obsessives in check as Ben Shakir on Evil.