The Secret To Keeping American Horror Story Interesting - Exclusive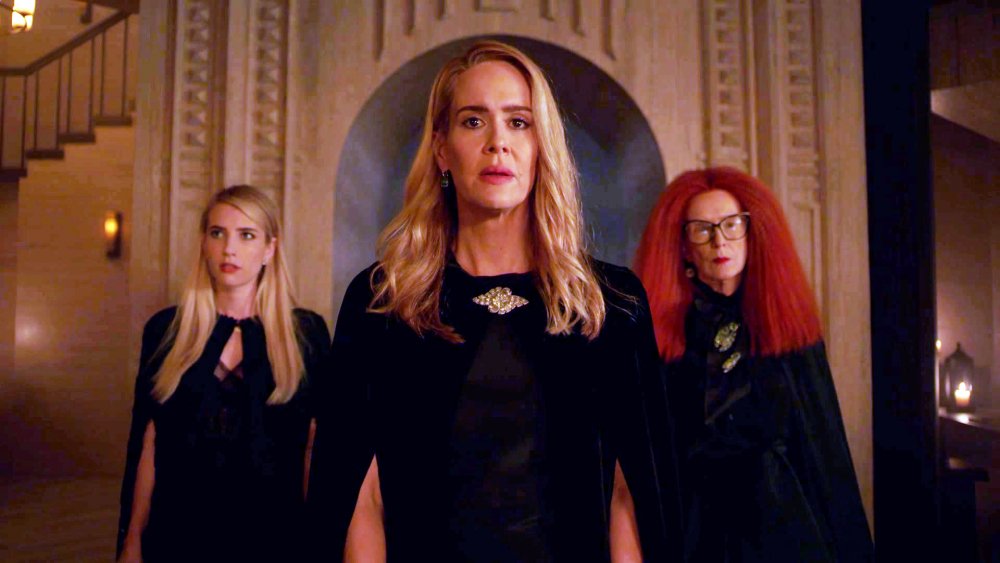 FX
Manny Coto, longtime television writer and producer, writes about the end of the world ... a lot. In an exclusive interview with Looper about his upcoming show neXt, Coto took time to explain what he finds so fascinating about apocalyptic stories, and to open up about his experience working on FX's hit anthology series American Horror Story.
When asked about his propensity for End Times stories, Coto confirmed it: "I love apocalypses. I don't know why." Thinking more on it, he shared with Looper, "I guess what's so scary about it is that we're not that far away from it. [...] I really believe the slightest misstep could take us there." It's something that hits him especially hard as the father of four children. Coto noted that he often wonders, in the worst-case scenario, "What would I really do? How would we cope with this, with my kids who are so used to living the good life?"
Coto's work reflects that — often going beyond interpersonal conflict to potential worldwide calamity. For four seasons, he executive-produced 24, the action-drama series that shows a world perpetually on the brink of calamity. Season 6 of Showtime's Dexter, which Coto co-wrote and executive produced (in addition to seasons 5 and 7),  depicted two men committing ritualistic murders in an attempt to bring about the biblical apocalypse. There's also Star Trek: Enterprise, the final season of which Coto executive-produced and served as showrunner on. That series had the Xindi conflict, wherein humanity faced off against an alien race bent on Earth's destruction. And then comes Coto's newest show, neXt, a series of his own creation that centers around humans' efforts to defeat a super-intelligent AI that's loose in the world.
Clearly, Coto has a thematic appreciation for the apocalypse — which made him a perfect fit for American Horror Story season 8, better known as American Horror Story: Apocalypse. Coto shared with Looper the secret sauce that helps make AHS interesting season after season.
It's down to Ryan Murphy, storyteller extraordinaire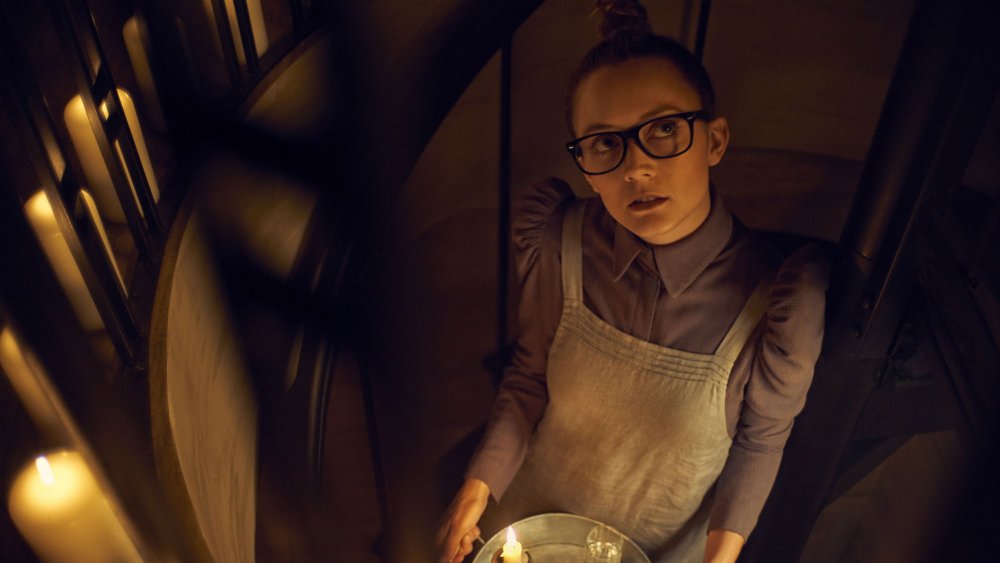 FX
Coto worked as a consulting producer for AHS: Apocalypse and also wrote the critically acclaimed episode "Forbidden Fruit." He told Looper that doing a straight-up horror series is a daunting task, one he normally wouldn't attempt: "It's very hard to sustain horror even in a movie — much less 10 episodes of a season." American Horror Story's propensity to mix camp with horror helps in a writing endeavor, but even then, it can be a challenge.
In the end, Coto gives much of the credit to series creator Ryan Murphy, calling his storytelling abilities "genius." According to Coto, Murphy recognized these same issues with sustaining horror, and his solution was to "spin these stories in places you have no idea where they're going to go." By Coto's assessment, that's what keeps the anthology series feeling fresh even after so many seasons. "That's why these seasons go off in areas. Will start one way and turn into something else, and [you'll think], 'Where did that come from?'" he said, adding that Murphy is the one who keeps AHS "alive and hopping [and] so unpredictable."
Manny Coto's newest show neXt – another solid place to get some new apocalyptic content — premieres on October 6 at 9 PM ET on Fox.