The Surprising Actor Who Plays Death On The Watch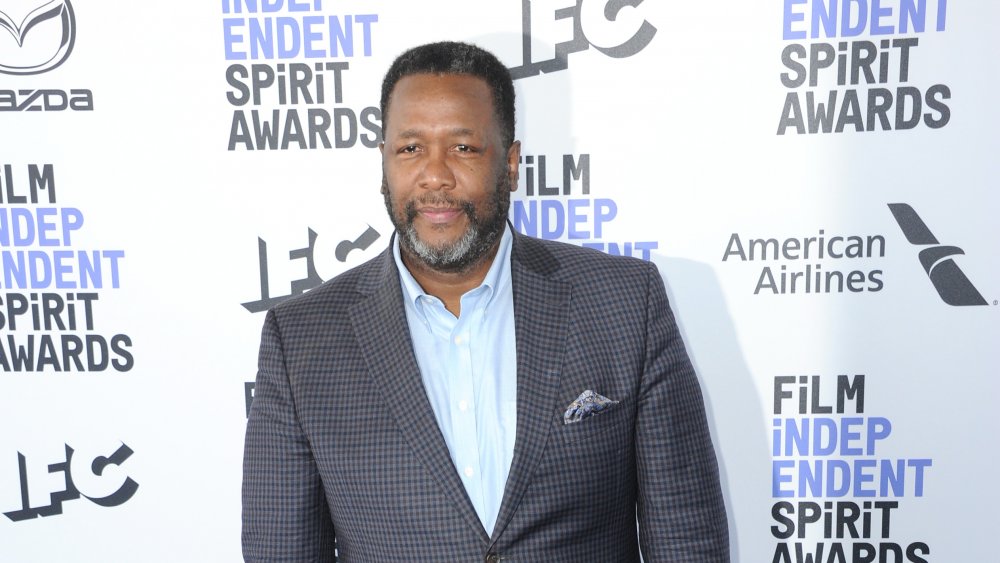 Albert L. Ortega/Getty Images
At the virtual New York Comic Con panel for The Watch, executive producer Richard Stokes announced that Wendell Pierce of The Wire will play the alarmingly recurring character Death.
The new BBC America comedy is inspired by Terry Pratchett's Discworld books. It follows a misfit group of the City Watch under the command of Sam Vimes (Richard Dormer of Game of Thrones) as they fight against supernatural beings trying to resurrect a dragon in the fictional city of Ankh-Morpork. The story itself is something new that hasn't been told in any of Pratchett's novels before.
During the panel, showrunner Simon Allen said that the show is about "hope in the face of helplessness." The City Watch doesn't have much power in the corrupt Ankh-Morpork, but Vimes and his group are trying to change that. "It's a show that's got so many things in it that have never been done before, never been seen before," Allen said. "It has an energy that's so hopeful and joyful and unique."
The characters are an interesting bunch, comprising partly of a werewolf, a queer dwarf... and even Death itself.
Death has frequent run-ins with the City Watch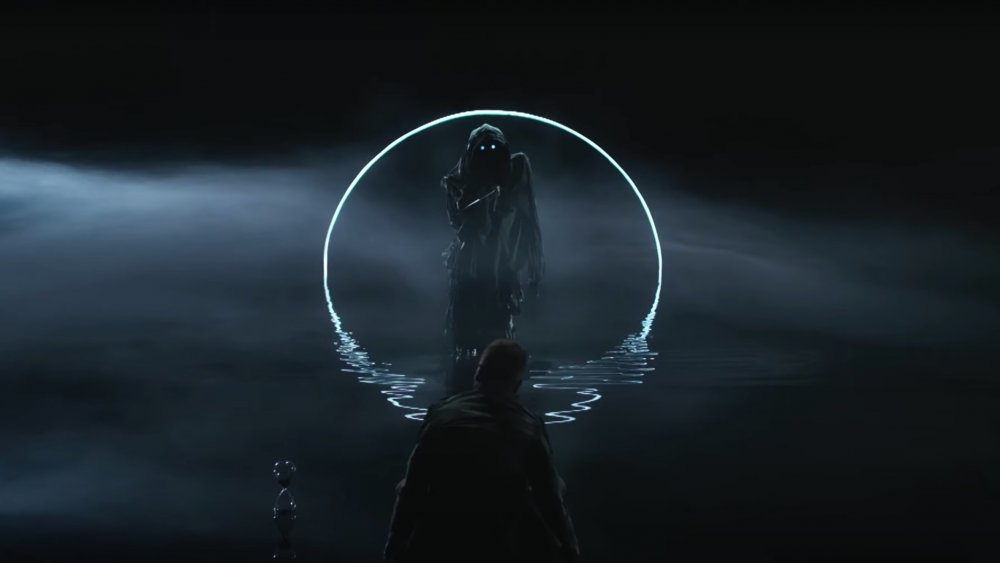 BBC America
In their efforts to do good, the heroes of The Watch are constantly finding themselves in near-death situations. And they are quite literally near Death, as the personification of the Grim Reaper shows up grumpy and annoyed, trying to collect their souls. In the trailer, The Watch's Death takes on a classic appearance, dressed in all black robes, but with two bright blue globes of light peeking out from under their cloak.
"We wanted not only a terrific actor, but someone who had an amazing voice," Stokes explained, "and we were very lucky in being able to cast the wonderful, amazing Wendell Pierce." Pierce is best known for his role as Detective Bunk Moreland on The Wire, which is often called one of the best TV shows ever made. He's also known for his roles as Teddy on The Odd Couple and James Greer on Tom Clancy's Jack Ryan.
Despite having Death as a recurring character, Allen said the absurd comedy is hopeful: "I think you'll end every episode feeling up, rather than down, and feeling like maybe you can do something on your watch, too." The Watch certainly promises some fun stuff, as the show will also feature Matt Berry (What We Do in the Shadows) as a magical talking sword. The series premieres on January 3, 2021.