Why Beric From Game Of Thrones Looks So Familiar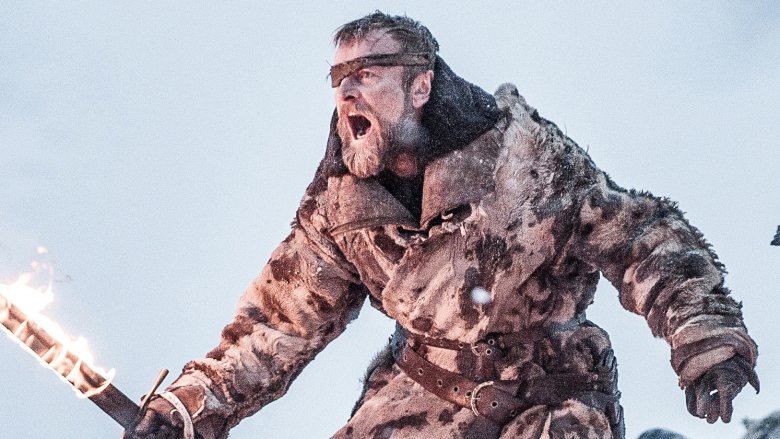 In the George R.R. Martin books that HBO's Game of Thrones is based on, the character of Beric Dondarrion has a much smaller part. No doubt the decision to leave "Lady Stoneheart" out of the show had a lot to do with increasing Dondarrion's role, but we're also sure that the immense talent of Irish actor Richard Dormer had an impact, too: for over a decade, he's delivered masterful performances on stage and screen. Here's a peek at some of his most prominent roles, which may help you remember where you've seen him before.
Hurricane (2002)
Like many other actors, Richard Dormer got his start on the stage—in fact, he's starred in over two dozen theater roles, many of which he wrote himself. In 2002, one of his plays resulted in Dormer's big break when his portrayal of controversial Irish snooker star Alex Higgins in Hurricane garnered rave reviews and accolades over its three-year run. Higgins himself was a fan of the play, attending several performances and striking up a friendship with Dormer. Following Higgins' battle with throat cancer and subsequent death in 2010, Dormer revived the play for a last hurrah at the Belfast Opera House in order to give "a final farewell to a true genius and a legend."
My Boy Jack (2007)
Based on a 1997 play by star David Haig (which itself was based on a true story), My Boy Jack was a television historical drama produced by ITV and which also aired on PBS in the United States. It tells the true tale of John "Jack" Kipling (Daniel Radcliffe), the only son of celebrated English author and poet Rudyard Kipling (Haig). At just 17—and despite his very poor eyesight—Jack was given a post as a second lieutenant with the Irish Guards during World War I. With the Irish Guards, Kipling becomes quite popular with his men, including Corporal O'Leary—a family man and Kipling's second in command, played by Dormer.
On the morning after his 18th birthday, Kipling is ordered to lead his men out of the trenches and attack the German line at the Battle of Loos in France, in which nearly 60,000 British soldiers lost their lives. Among them were Kipling and O'Leary. Rudyard Kipling would later write a poem to honor his son—and all the others lost in the war. It was called My Boy Jack.  
Five Minutes of Heaven (2009)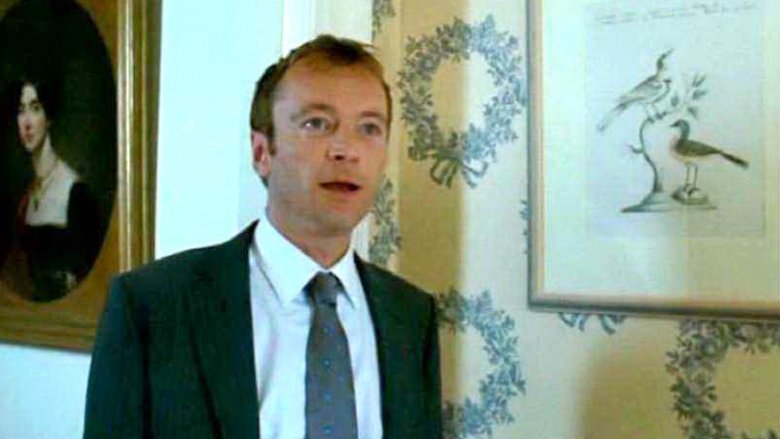 Based on a true story from the era of The Troubles in Ireland, the first half of the 2009 Irish drama film Five Minutes of Heaven recreates the events that led to a real-life murder in 1975. Back then, Alastair Little was 17 years old, and had been a member of the loyalist paramilitary Ulster Volunteer Force for three years. When orders were given to target Catholics in a series of bloody reprisals, Little murders 19-year-old Jim Griffin in their town of Lurgan, Northern Ireland. Griffin's 8-year-old brother Joe is forced to watch helplessly as Jim is killed in cold blood. Their mother later blames Joe for not saving his brother somehow.
The second half of the film focuses on the present-day, where reconciliation efforts are being made around the nation. Five Minutes of Heaven imagines a fictional reconciliation between the now-adult Joe Griffin (James Nesbitt) and his brother's murder Alastair Little (Liam Neeson). The meeting is to take place while live cameras are rolling for the news, but Griffin decides that he'd rather stab Little in the back than shake his hand. Joe's friend Michael (Dormer) tries to talk him out of his plan, but Joe is determined to get his revenge.
Hidden (2011)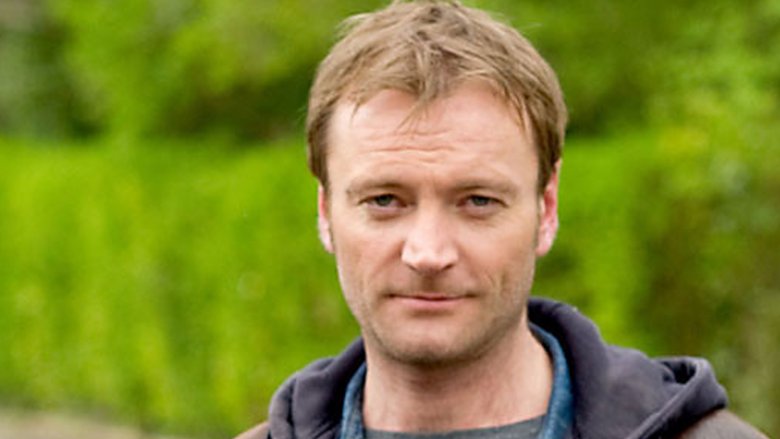 In 2011, Dormer landed a featured role in the four-part BBC thriller/conspiracy drama Hidden, starring Philip Glenister as small-time solicitor Harry Venn. When Venn is asked to help track down the truth about a missing witness, he finds himself well over his head in a deep conspiracy that may have ties to his own dark past—and enlists the help of former client Frank Hanna (Dormer), a resourceful ex-con who acts as his investigative assistant. Like his boss, Hanna is out of his depth and finds himself in more than one sticky situation along the way. Whatever Venn is paying him, it's definitely not enough.
Hunted (2012)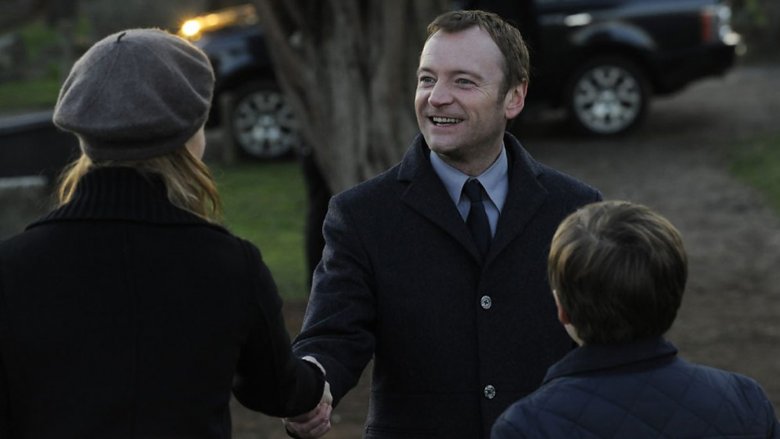 A year after his appearance in Hidden, Dormer returned to television when he appeared in two episodes of the Cinemax/BBC television series Hunted, joining Game of Thrones alumni Stephen Dillane (Stannis Baratheon) and Indira Varma (Ellaria Sand) in the production. Dormer played venture capitalist Lewis Conroy, who's present during a murder committed by his business partner, Jack Turner. Conroy later attempts to track down the woman (lead character Sam Hunter) who witnessed their crime, in order to find out exactly how much she knows.
Good Vibrations (2013)
In 2013, Dormer teamed up with yet another Game of Thrones co-star—Liam Cunningham—for a UK/Irish comedy drama based on the life of Belfast record-store owner Terri Hooley. Hooley (played by Dormer) founded the "Good Vibrations" record store, which later became a record label responsible for the introduction of several Northern Irish bands in the emerging British punk music scene of the '70s. 
Set during the height of the violent "Troubles," Good Vibrations finds Hooley opening his Belfast shop on "the most bombed half-mile in Europe," initially focusing on Jamaican reggae music in an effort to bring some love and harmony to the strife-filled town. After hearing some up-and-coming underground punk bands, Hooley embraces the new art form, inspiring him to start his own record label. Good Vibrations gained wide critical acclaim, bringing Dormer a Best Actor nomination at the Irish Film and Television Awards.
'71 (2014)
In 2014, Dormer starred in another film about the Troubles when he appeared in the historical thriller '71. When a unit of the British Army is deployed to Belfast, they find themselves stationed in a dangerous neighborhood with Catholics on one side and Protestants on the other. Adding the volatile situation, they're tasked with helping the controversial Royal Ulster Constabulary police force check houses for firearms and other weapons—causing the multiple factions within the neighborhood to turn violently against them. When the unit is forced to withdraw from the area, one soldier (played by Jack O'Connell) is accidentally left behind. Literally fighting for his life to escape from the mob, O'Connell is assisted by a Catholic man (Dormer) and his daughter, who aren't aware that he's a British soldier—a revelation that puts them all in a very difficult position.
Hyena (2014)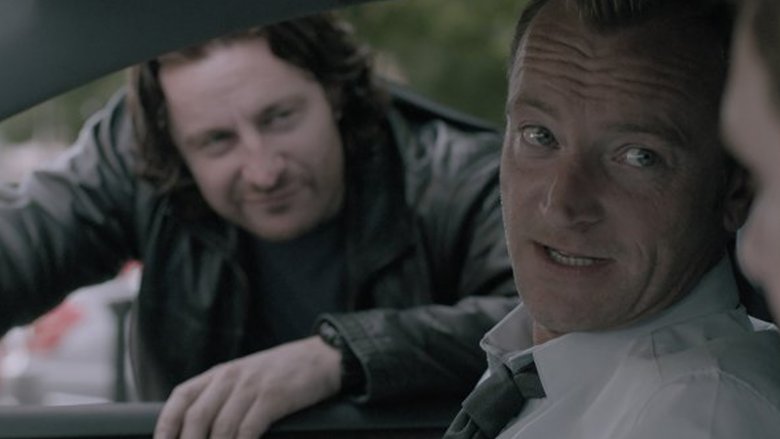 In the 2014 British crime thriller Hyena from director Gerard Johnson, we get a look at what happens when you put a violent and corrupt cop up against an even more violent set of criminals. Detective Michael Logan (Peter Ferdinando) has been working the drug beat for a long time, and he supplements his police income by skimming the take from busts and other unseemly activities. After investing $100,000 into a Turkish smuggling ring, he watches his potential profits go down the tubes when his criminal contact is hacked to death by two Albanian brothers looking to stake their own claim on the area's drug trade.
Before long, Logan is assigned to work with former colleague David Knight (Stephen Graham) to investigate the brothers for human trafficking. Additionally, a slick and slimy officer from Internal Affairs (Dormer) has started to sniff around Logan's activities, threatening to cause Logan's precarious house of cards to come tumbling down.
Shooting for Socrates (2014)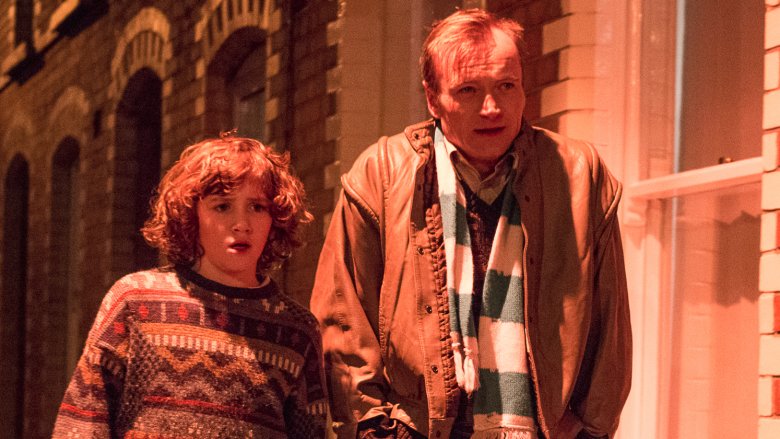 In the 2014 sports dramedy Shooting for Socrates, Dormer reunites with fellow Game of Thrones stars Conleth Hill (Lord Varys) and Art Parkinson (Rickon Stark) for a film that manages to weave together the love of football (soccer for us crazy Americans) with the social upheaval of mid-80s Northern Ireland, which was still in the depths of The Troubles. 
Parkinson plays Tommy, who is doing his best to grow up in the riot-torn city of Belfast. While he doesn't really understand all the social and political reasons behind all the fighting, there's one thing that he does care about: the upcoming World Cup match between the extreme underdog Northern Ireland football team and their opponents from Brazil. Dormer plays Arthur, a philosophizing dockworker who does his best to raise his son Tommy and help him understand what's really going on in the world around them. They are joined by a large cast of supporting characters, including Conleth Hill as long-time Irish Television football commentator Jackie Fullerton.
We're Doomed! The Dad's Army Story (2015)
Created in 1968 by Jimmy Perry and David Croft, the comedy Dad's Army focused on a fictional group of British Home Guard soldiers during World War II. The show became one of the U.K.'s most beloved sitcoms, running for 80 episodes and spawning two different movie adaptations. In 2015, the BBC premiered a TV movie about the making of the series—We're Doomed! The Dad's Army Story—casting Richard Dormer as the series' co-creator, David Croft. Based on the recollections of Perry (Paul Ritter) from his time serving in the Home Guard, it took the added touch of BBC sitcom producer Croft to make Dad's Army into the sensation it eventually became.
11 Minutes (2015)
Also in 2015, Richard Dormer starred as a sleazy Hollywood director in the Polish experimental action movie 11 Minutes from director Jerzy Skolimowski. The film chronicles the lives of a number of Warsaw residents, including a low-level drug runner, an elderly artist, a hot-dog vendor, a skyscraper window washer, a student, a team of paramedics, and an actress and her jealous husband. As director Richard Martin holds an "audition" for the actress in a hotel room, the rest of the characters go about their lives. But for 11 minutes, their paths will all intersect in some very unexpected (and in many cases, life-changing) ways.
Fortitude (2015-2017)
Starting in 2015, Richard Dormer got his own starring television role in the Sky Atlantic/Amazon Original psychological thriller series Fortitude, playing Sheriff Dan Anderssen, the man charged with protecting the residents of the titular isolated town. Located on a Norwegian archipelago far from the mainland and home to numerous nature preserves, Fortitude is historically peaceful, but that changes when a local scientist is found brutally murdered—the first violent crime in the town's history. Unbeknownst to Anderssen, one of the town's residents has placed a call resulting in the arrival of London Police Inspector Eugene Morton (Stanley Tucci), who comes to Fortitude to "help" with the investigation. The show has run for two seasons thus far, with another Game of Thrones alumni—Michelle Fairley (Catelyn Stark)—joining the cast in season two.
The Musketeers (2016)
If you're a fan of the BBC period action drama The Musketeers (based on the novel by Alexandre Dumas), you may have spotted Dormer when he appeared in the season three episode "Brothers in Arms" in 2016. The series chronicles the adventures of the legendary "Three Musketeers"—Athos, Porthos, and Aramis—and d'Artagnan, the young man who joins them in hopes of one day becoming a Musketeer himself. In this episode, the Musketeers are tasked with escorting Gaston (the brother of King Louis XIII) back to Paris. Along the way, someone steals letters Gaston was carrying that contain potentially ruinous information.
In the episode, Dormer plays Christophe, a tavern owner who becomes accidentally embroiled in royal drama when the letters are stolen in his establishment, which leads Gaston to lash out violently and kill three of Christophe's friends. As the hunt begins for the thief, Christophe soon finds himself forced into a very difficult decision to save his inn and his family from Gaston's vengeance.