The Terrifying New Show That's Freaking Netflix Viewers Out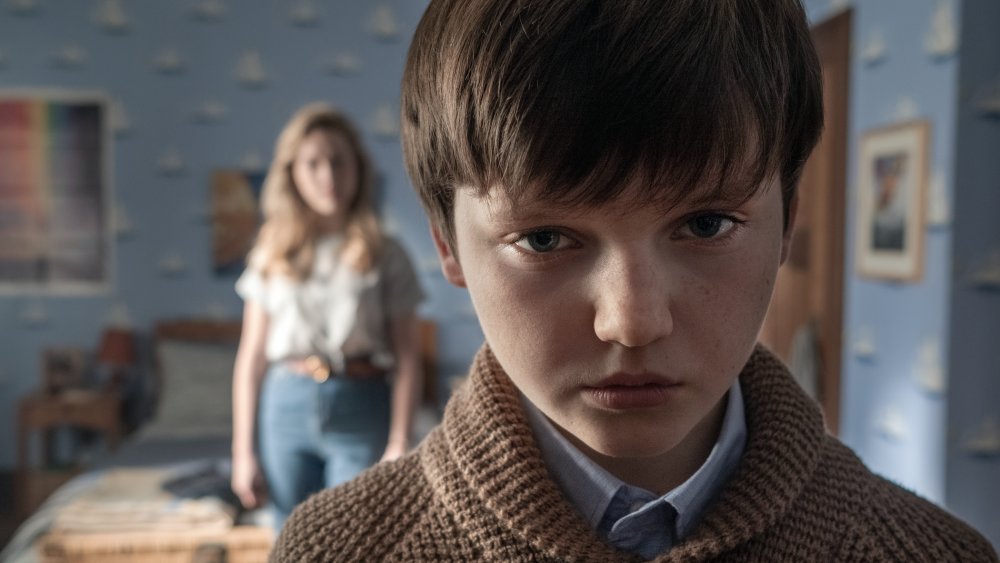 Netflix
Netflix has a history of providing us with some of the finer scary stories out there. Fortunately for people who enjoy sleeping with their lights on, the streaming giant isn't about to rest on its laurels when it comes to horror content. In fact, a brand new nine-episode batch of terror just dropped on Netflix, and its ominous, slow-burning creepiness is already making viewers uneasy in all the right ways. 
What's more, the newcomer just so happens to be a follow-up season for the popular Netflix horror series The Haunting of Hill House. The two are unconnected plot-wise, but like its predecessor, the new series is based on classic horror literature. This time, we're looking at Henry James' iconic horror novella The Turn of the Screw, with enough twists and turns thrown in to pack a punch in modern times. 
Let's take a look at the terrifying new show that's freaking Netflix viewers out.
The Haunting of Bly Manor is here to scratch that house-themed horror itch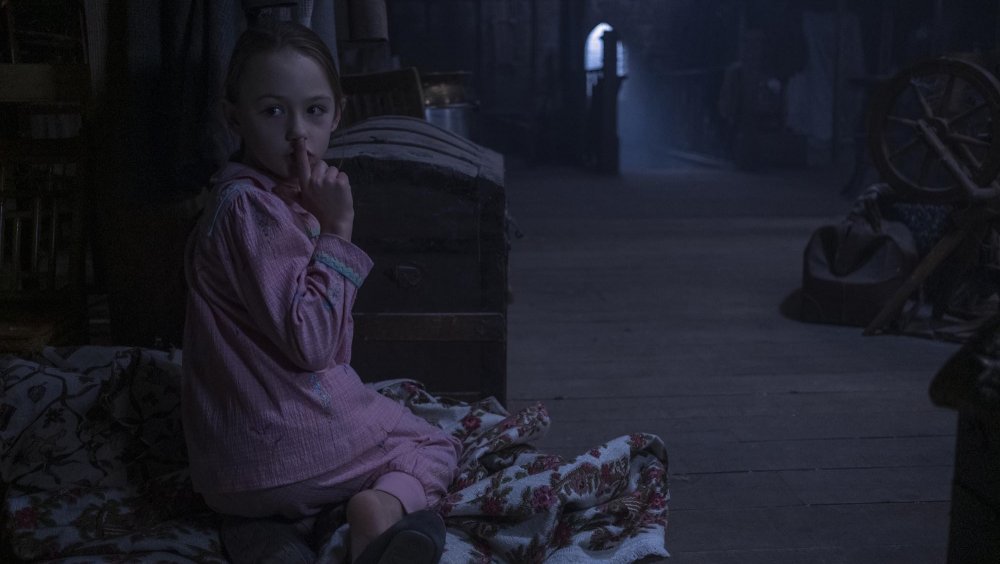 Netflix's new horror classic in the making is the critically-acclaimed The Haunting of Bly Manor. 
Getting to the marvelous ending of Bly Manor would be well worth sitting through the show even if the rest of it was mediocre, but luckily, the series is an atmospheric, immersive experience that provides familiar Hill House gloom and new tricks in equal measure. What's more, Bly Manor wisely borrows a page from the American Horror Story playbook, with multiple Hill House actors returning in brand new roles.
All of this seems like a good recipe for an awesome horror show, and viewers have taken to social media to let us know how freaked out they've seen so far. "Haunting of Bly Manor isn't for the weak hearted," Twitter user Bubbubi14 lets us know. "I had to press pause for every 20 seconds."  
Others, like Twitter user Jelliclesav, nod toward the surprising emotional devastation that the series has in store: "Bly Manor making me cry for the second time."  
It remains to be seen how history will judge The Haunting of Bly Manor against Hill House and possible future installments of the anthology series, but right now, there are few horror series out there that are more worth your time. 
The Haunting of Bly Manor is now streaming on Netflix.