How Swamp Thing's Team Feels About The Show's Second Chance - Exclusive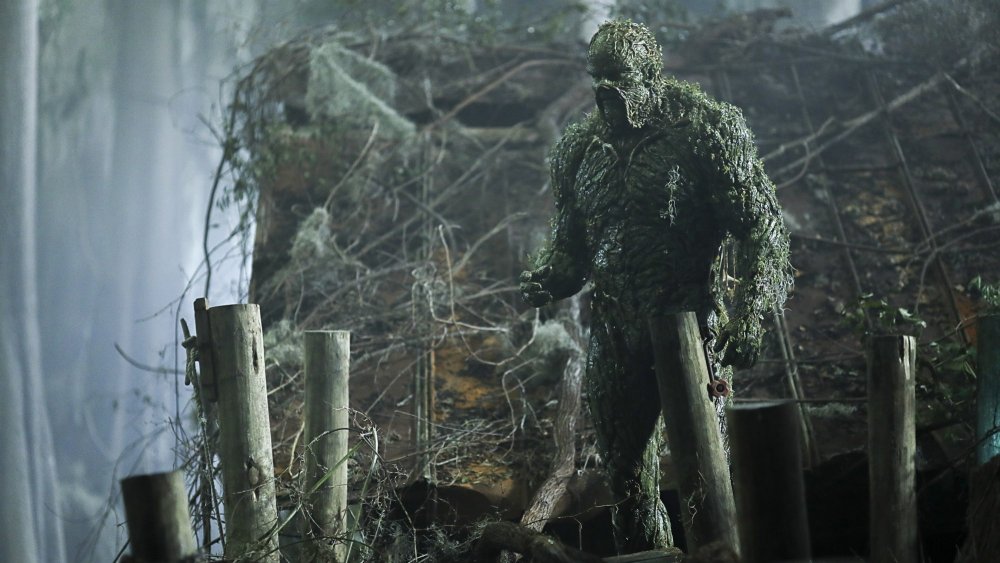 Warner Bros. Television Distribution
Second chances used to never come around for TV shows. Once you were cancelled or completed, that was it. Since the advent of streaming services, however, shows like Arrested Development, Veronica Mars, and Full House all found themselves back on the small screen with new episodes and new seasons.
Swamp Thing is something of a tale told in reverse in this case. Whereas most canceled shows find new attention thanks to streamers, Swamp Thing is doing just the opposite. Canceled a mere five days after it debuted in June 2019 on DC's streaming platform DC Universe, Swamp Thing now finds itself on more terrestrial television. A little less than a year after Swamp Thing was canceled, it was announced in May 2020 that the CW had acquired the rights to the series, giving it another chance to drum up a fanbase (via Variety).
Beginning today, October 6, 2020, the CW will air all 10 episodes of Swamp Thing's first — and, thus far, only — season. So, how does the cast and crew of Swamp Thing feel about their new home? Looper spoke with the stars and the show's co-executive producers in exclusive interviews to find out.
Expecting the unexpected, and feeling excited about Swamp Thing's resurgence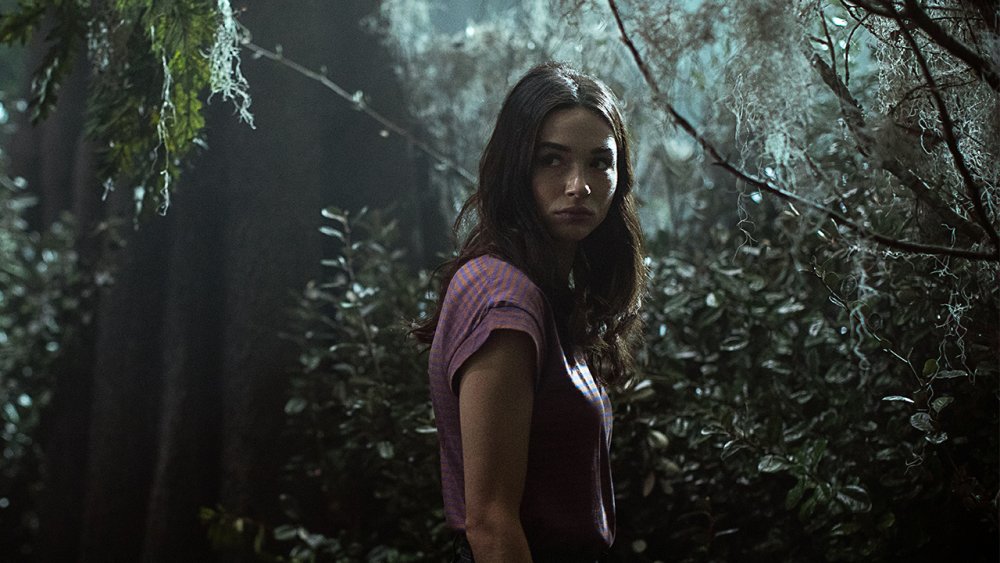 Warner Bros.
"It feels incredible," admitted Crystal Reed, who plays CDC doctor Abby Arcane on Swamp Thing. "I feel elated and grateful, and was really shocked at the news initially."
For the star who has played iconic DC characters on both Swamp Thing and Gotham (Reed portrayed Sofia Falcone on the show's fourth season), there's a lesson here, too. "What I've learned from this experience of Swamp Thing is that I should just expect the unexpected," Reed told Looper. "I was just pleasantly surprised that we are going to get a whole new audience and a whole new opportunity to hopefully move people and share what I believe to be was a really great collaboration.
Derek Mears, who plays the titular Swamp Thing, agreed with Reed's remarks. 
"I'm actually extremely excited about it. One, for the content, but two, for the hard work that the artists in different mediums [put in], [the] cast and crew on the show, to see their work to a bigger audience," said Mears — referring to his fellow cast mates, the team who built his Swamp Thing costume, and those who created an entire swamp set for the show, which takes place in Louisiana.
He added, "Especially now during this pandemic, and all of the craziness and uncertainty that's ahead of us, to give the audience a taste of entertainment that is exciting but also comforting in a sense [that] lets us know that it's okay to be different."
For their part, co-writers and executive producers Gary Dauberman and Mark Verheiden are just glad Swamp Thing will get a new set of eyes. 
"It's hard to know how many people saw it on DC Universe, but I know the cast is really happy to have more people see it, and so am I," said Verheiden. Added Dauberman, "I think that's the key thing, because I think everybody involved is so proud of the show and what it accomplished."
Swamp Thing will air weekly on the CW beginning today, October 6, 2020.