The Father Of The Bride Timeline Explained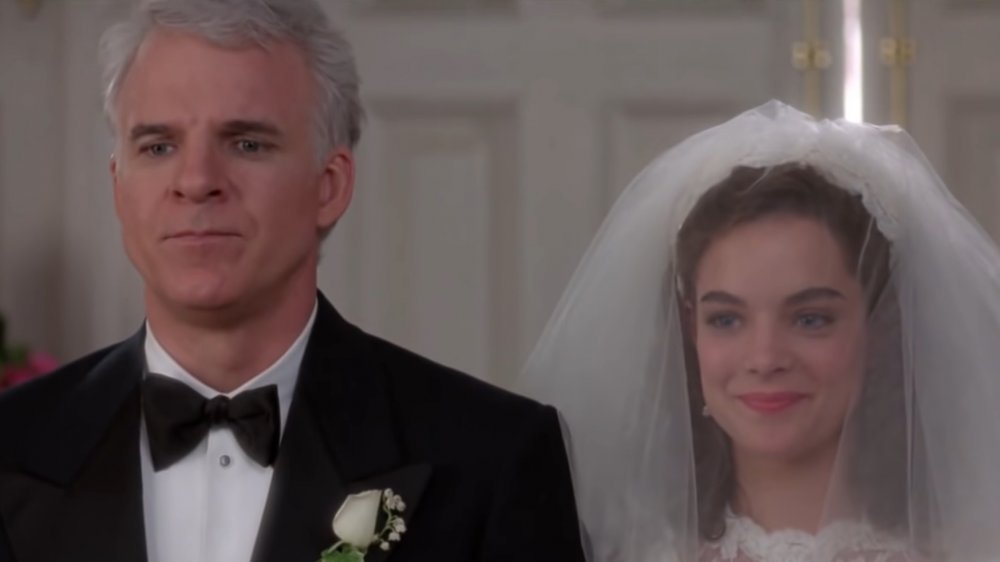 Buena Vista Pictures
For a film franchise that has been dormant since 1995, Father of the Bride has been enjoying quite a bit of time in the spotlight in 2020. Not only did a long-awaited threequel (sort of) drop in September, but an upcoming reboot of the crowd-pleasing film was also recently announced.
Those who are hardcore fans of the films know that 1991's Father of the Bride is actually itself a remake, and that the franchise actually began all the way back in 1949 with the publication of the novel Father of the Bride by Edward Streeter. The book was quickly adapted into a film of the same name, which premiered in 1950, and then a sequel titled Father's Little Dividend. Like the '90s remake, the original novel and film adaptations follow the comedic trials of a father coming to terms with the fact that his daughter has grown up and is getting married and beginning her new life.
But while the updated films have a similar premise as their source material, they are also brimming with new details, humor, and a modern pathos that have earned them a legion of dedicated fans — hence the threequel and upcoming reboot. With all the Father of the Bride updates in the news, now seems like a great time to break down the timeline of the Father of the Bride.
The Banks Family: An Abridged History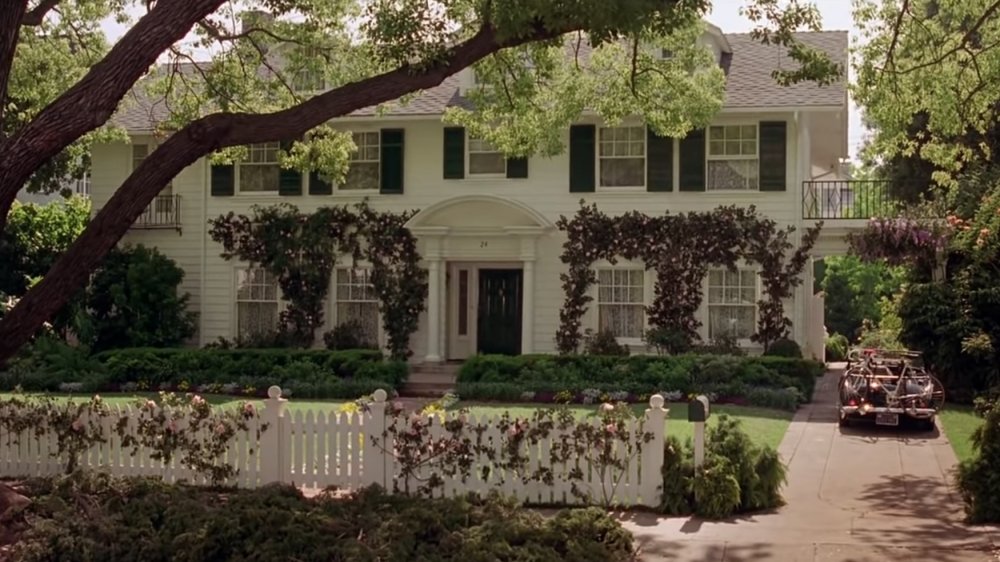 Buena Vista Pictures
1991's Father of the Bride is a movie that takes place over a relatively succinct timeframe, but in telling its story, it also gives viewers lots of clues about the events that happened before the movie that led to the many hijinks and tearjerking moments.
Around 25 years before the action of the film, George and Nina Banks (Steve Martin and Diane Keaton) relocate to San Marino, California. A few years later, they have their daughter, Annie (Kimberly Williams). Around that time, George also buys his one and only tuxedo. Many years later, he tries to wear the tux to Annie's wedding, but realizes that it no longer fits.
When Annie enters elementary school, the family moves into a house on 24 Maple Drive, where George and Nina still live. When Annie is around ten years old, the family becomes regulars at a local BBQ restaurant called the Steak Pit, where George later tries to convince Annie to hold her wedding reception. Several years after that, Nina gives birth to the family's second child, Matty (Kieran Culkin).
In Annie's final year of college, she studies abroad in Rome, where she meets Bryan MacKenzie (George Newbern). The two have a whirlwind romance, and after three months of dating, they get engaged. Annie flies home to visit her family, thus kicking off the action of Father of the Bride.
Father of the Bride sees George's anxiety over Annie's wedding spin out of control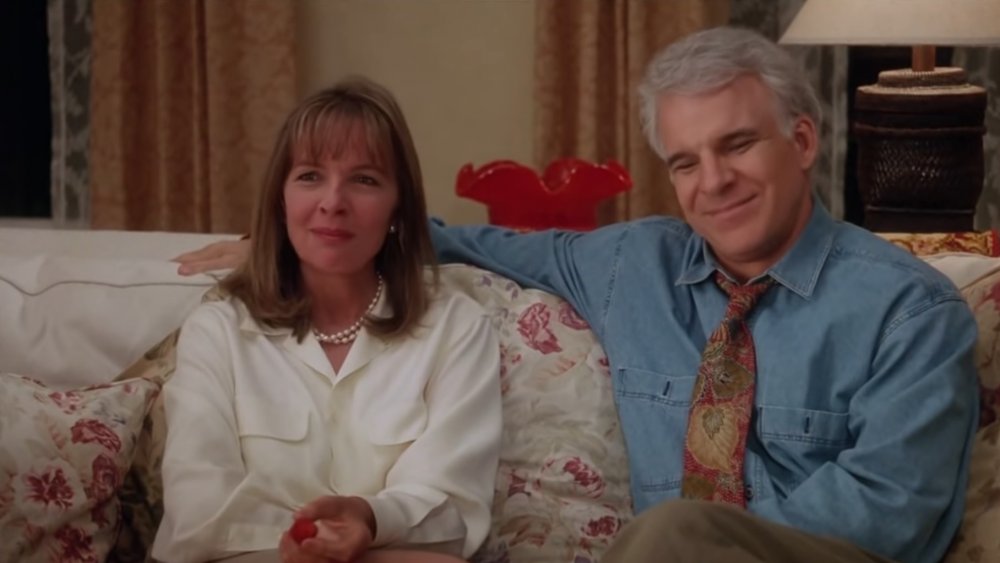 Buena Vista Pictures
When Annie arrives home to tell her parents the good news of her wedding, she gets a mixed reception. Nina is thrilled for her daughter, while George is anxious about the fact that she and Bryan have only been together for a short period of time. Those worries are further heightened after he meets Bryan and his parents, who he sees as haughty.
As the planning for Annie and Bryan's wedding moves forward, George becomes wracked with neuroses about the rising price tag, which includes enlisting the services of eccentric European wedding planner Franck Eggelhoffer (Martin Short). While he tries to steer the ceremony toward more budget-friendly options, such as having the reception at the Steak Pit, he's met with resistance from Annie and Nina, who feel that he's spiraling.
Things come to a head for George after he's arrested at the grocery store for having a meltdown while trying to buy individual hot dog buns, as he feels that he's being cheated over the fact that the hotdogs themselves only come in packs of eight, while buns come in a pack of 12. Shortly after his episode, Annie and Bryan have a falling out that threatens the very existence of the wedding. At first, George is thrilled at the prospect of putting the anxiety-inducing ceremony behind him. But when he talks to Bryan, he sees how much the young man loves his daughter, and realizes that is worth any price tag.
George sets his personal anxieties aside and watches as Annie and Bryan get married right around one year after their first meeting.
Two new children join the Banks family in Father of the Bride Part II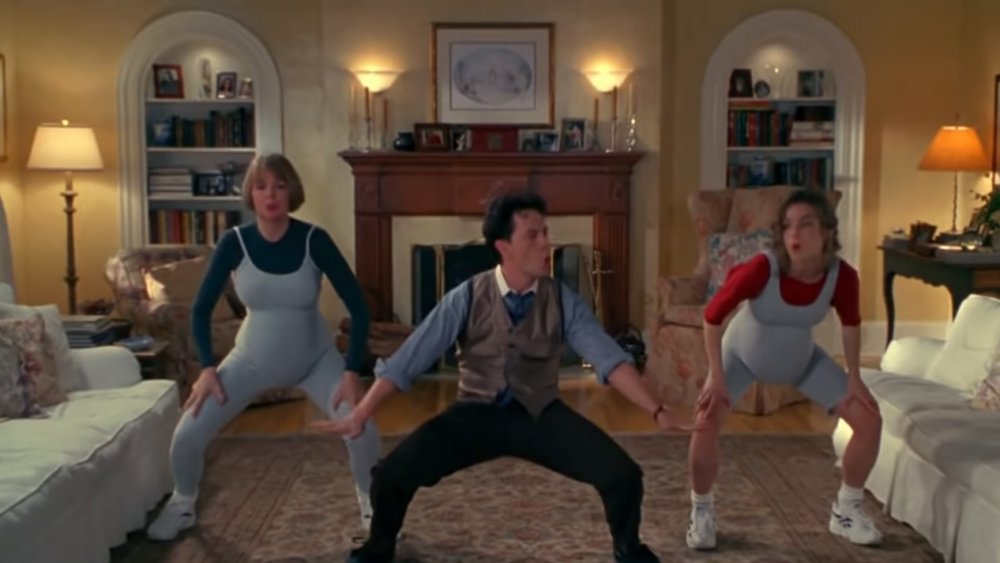 Buena Vista Pictures
Four years after Annie's wedding, George and Nina are facing another big change: Matty has grown up, and will soon be moving out of the house, making them officially empty nesters. Furthermore, Annie announces that she's pregnant and moving to Boston for work. George doesn't take the news well, and puts the family home up for sale, believing it to be too much of a burden for him and Nina to deal with now that the kids are out of the house.
Soon after George sells the house (much to his family's consternation), Nina gets the very unexpected news that she is pregnant. George is horrified at the prospect of becoming both a grandparent and a new parent the third time over at the same time. His inability to process the news as anything other than catastrophic troubles Nina. George has to once again set his anxiety aside and hire Franck to plan an elaborate baby shower. He also cuts a deal to buy back their house.
When Bryan gets called away on urgent business, it falls to George, Matty, and Franck to take care of the increasingly pregnant Annie and Nina. Despite some more mishaps, both women end up going into labor at the same time. Annie gives birth to a boy she calls George, while Nina gives birth to a girl named Megan.
After the new children are born, Annie, Bryan, and baby George move to Boston, while George, Nina, and baby Megan begin the next chapter of their lives in the family home at 24 Maple Drive.
Father of the Bride Part 3(ish) follows the family in the age of COVID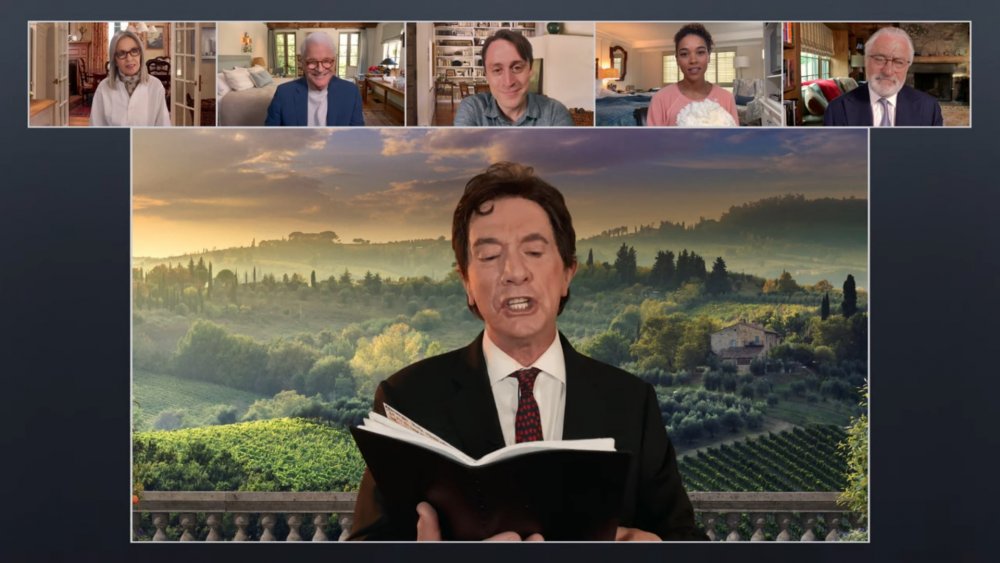 Netflix
About 25 years after the births of George (Ben Platt) and Megan (Florence Pugh), the Banks-MacKenzie family finds themselves doing something that will feel very familiar to many in the year 2020: catching up over Zoom. Despite George taking precautions for the COVID-19 pandemic a bit too seriously (Nina is even making him sleep in a separate bedroom because he's too wound up), the family is happy and healthy. George Sr. is newly retired, George Jr. is a musician, and Matty has some big news.
He's been dating a doctor named Rachel (Alexandra Shipp), and in the midst of the craziness of the world, he's decided to not wait another second to marry her. Much to everyone's surprise, Matty announces that he's going to marry Rachel right there on the Zoom call, with the help of Franck and Rachel's father, James (Robert De Niro).
After Rachel joins the call and happily agrees to the impromptu wedding, they are married, and everyone celebrates the adding of another link to their familial chain.
Unless someone decides to spin-off the brief Zoom reunion into another full-length feature, that's likely the last we'll be checking in on the Banks-MacKenzie family. However, if the reboot comes to fruition (there are a few Steve Martin movies lined up for remakes these days), we'll soon have a new anxious patriarch laugh along with.