The Comedy Sequel You Didn't Know Netflix Just Dropped On YouTube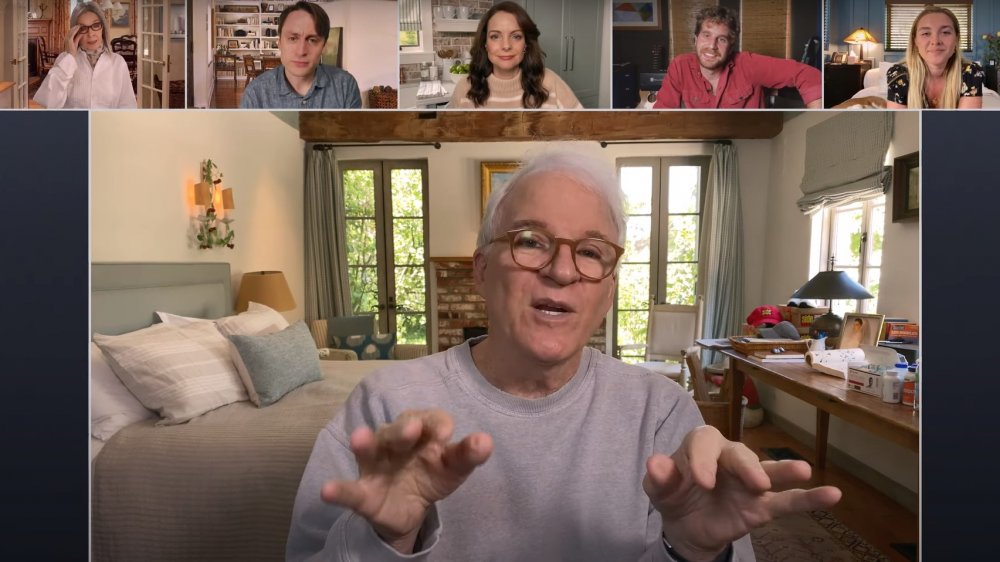 Netflix
Spectacular news for anyone who hasn't been getting enough George Newbern in their lives, as a fresh comedy sequel(ish) has just dropped on Netflix(ish.)
Father of the Bride Part 3(ish) serves as a follow-up to the beloved Father of the Bride films, released in 1991 and 1995. The new entry, which streamed live on Netflix's YouTube channel on September 25, 2020, sees the return of franchise regulars Steve Martin, Diane Keaton, Kimberly Williams-Paisley, Kieran Culkin, Martin Short, and George Newbern. Clocking in at 25 minutes in length, it finds the Banks family in a Zoom video call, catching up and dealing with life during the COVID-19 pandemic. No spoilers, but there may, in fact, be a wedding involved.
The mini-sequel was released as a fundraiser for World Central Kitchen, a nonprofit organization providing food during times of crisis. First announced via writer-director Nancy Meyers' Instagram page on September 10, it doesn't stop at the original cast. Newcomers include Robert De Niro, Ben Platt, Alexandra Shipp, Reese Witherspoon, and Florence Pugh.
In a piece published by The New York Times, Meyers described the creative process which led to the creation of the "sort-of-sequel," and specifically how being cooped up during quarantine made the film a necessity. "In May," writes Meyers, "after two months of mopping, wiping, washing, disinfecting and endlessly buying new cleaning tools on Amazon, I knew I couldn't go on like this. I needed an escape. I needed to go back to work."
Return of the Father of the Bride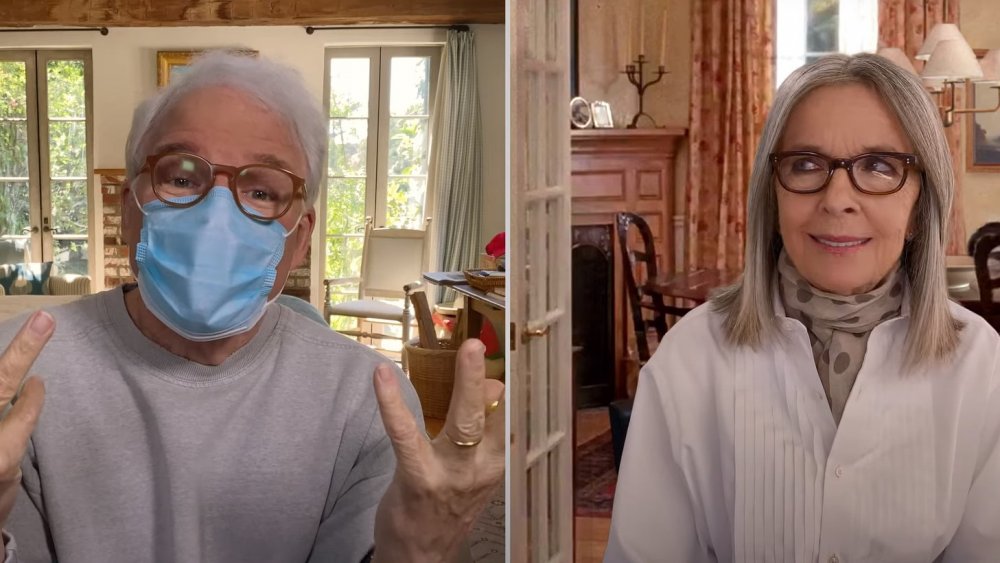 Netflix
Speaking to ET, Kimberly Williams-Paisley, who made her motion picture debut in 1991's Father of the Bride as titular bride Annie Banks and returns for Part 3(ish), stated that the reunion came courtesy of Nancy Meyers. "She was talking about being in quarantine and being by herself and just sort of needing a project," said Williams-Paisley, "and thought that this would be a great opportunity to bring familiar characters back for people who are looking for a little nostalgia as well as to raise money for World Central Kitchen."
Efforts to create a new entry in the series have been underway since the release of Father of the Bride Part II in 1995, but have been unsuccessful. In 2014, reports circulated that a threequel was in the works, involving Kieran Culkin's character Matty marrying his boyfriend. The rumors were shut down after Steve Martin responded with a since-deleted tweet reading, "So excited to read I'm doing Father of the Bride 3 since I haven't seen a script or been offered the role!"
It's too soon to say whether fan enthusiasm over the reunion special will spark studio interest in a fully produced sequel. When asked about a potential Part 3 with no "ish," Williams-Paisley put the ball firmly in Nancy Meyers' court, explaining that "a lot of people are asking her that question and the response that she's given is 'maybe.'" In the meantime, SlashFilm reports that Disney is currently working on a reboot of the franchise, to be released on their Disney+ platform.
Father of the Bride Part 3(ish) is currently available to watch on Netflix's YouTube channel.