Why Comic Book Show Fans Should Recognize Dr. Vogelbaum From The Boys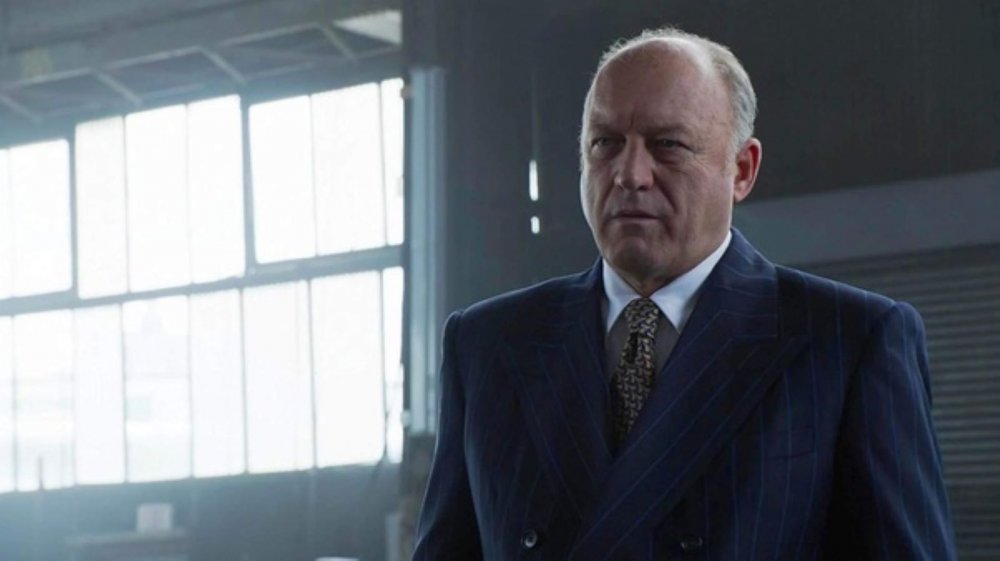 Amazon Studios
Every superhero has an origin story. For some, it's as simple as being born with powers. Others experience something a little more fantastical: the bite of a radioactive spider, exposure to cosmic radiation, an accidental combination of lightning and lab chemicals. No matter how they gain their abilities, the kind of hero they become has a lot to do with their upbringing, the life they lead before they're given great gifts.
Homelander (Antony Starr) from The Boys is the perfect example. Raised in the same Vought Corporation lab that granted him his unmatched might, he had little opportunity to live a "normal" childhood. Anger and depression are Homelander's closest companions as he grows, molding him into the monster fans of The Boys know all too well — into the monster that Dr. Jonah Vogelbaum knows all too well.
Vogelbaum is the scientist primarily responsible for Homelander, and something of a father figure to the young hero. It isn't until later in life, though, when Homelander's horrible streak reaches its peak, that Vogelbaum begins questioning himself and his part in the hero's horrendous legacy. Vogelbaum is played by actor John Doman, and any comic book fan worth their salt should recognize where else they may have seen him before.
John Doman ruled Gotham City's underground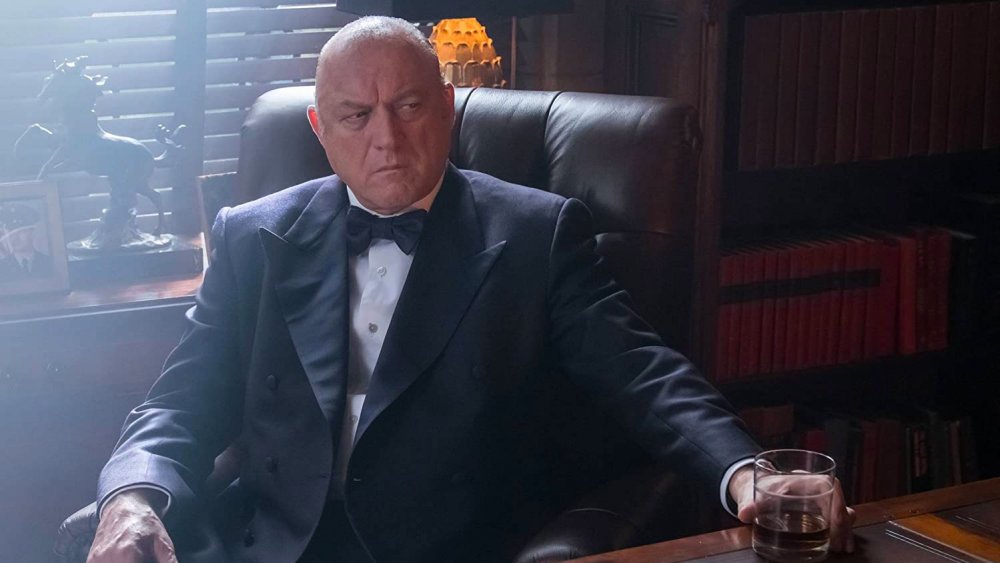 DC Entertainment/Warner Bros.
Batman's on-screen iterations are as numerous as the villains in his rogues' gallery, yet Gotham stands as one of the most unique. Instead of chronicling the Caped Crusader's never-ending war on crime, the series provides a retrospective view of the titular city, giving viewers an idea of what life was like before Batman. Essentially speaking, Gotham explores — often in ways divergent from what's previously been done — what the characters we know and love (or love to hate, in some cases) were up to when Bruce Wayne was still just a kid.
On Gotham, Doman portrays one such character: Carmine Falcone, long-time mob boss of Gotham City's most prominent crime family. Not as ostentatious as the Joker or as physically intimidating as Bane, Falcone is a behind-the-scenes kind of villain. His power goes beyond a rivalry with Batman: His vast criminal empire expands to every corner of Gotham, leaving not a nook or cranny untouched — hence his all-too appropriate nickname, "the Roman."
Doman's Falcone is approaching his twilight years, and comes in and out of retirement as needed. When a man comes to have as much influence as he does, though, it can be difficult to stay out of the game for long. His belief that law and order only exist because of organized crime makes it even more difficult, especially when he feels his children and protégés aren't doing a good job in his place. His daughter Sofia (Crystal Reed) has him killed for just that reason, ignoring his forgiveness for a recent failure of hers.
Whether he's playing Vogelbaum or Falcone, it seems Doman has consistent issues with his on-screen children.
Where else you may have seen John Doman before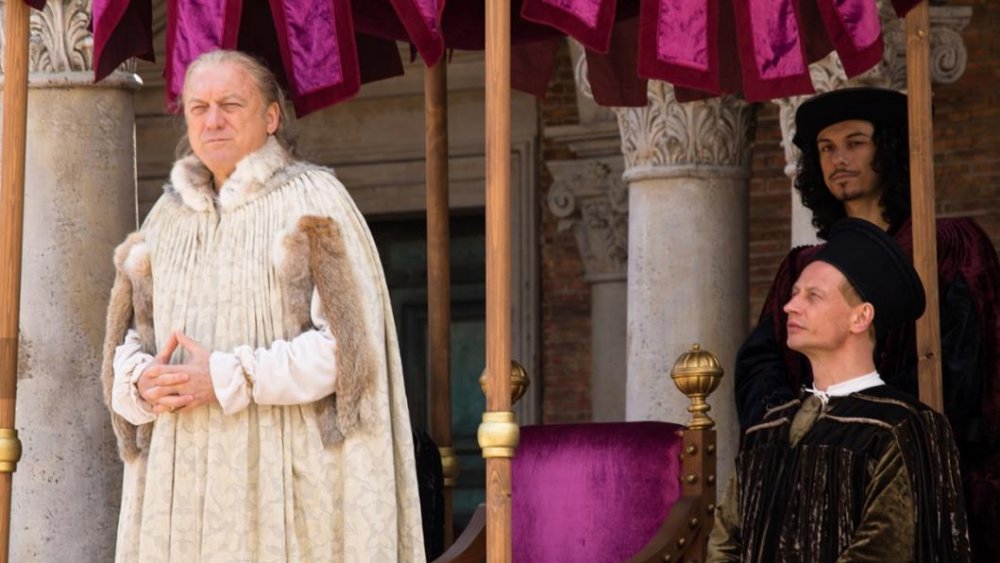 Atlantique Productions
The Boys and Gotham are some of Doman's more recent roles, but the actor's been around the block by this point (despite getting a relatively late start in Hollywood). Comic book fan or not, you've likely seen him in a few other productions over the years.
On Borgia, a show all about the titular historical family whose religious and political power remained long uncontested, Doman portrayed Rodrigo Borgia, AKA Pope Alexander VI. Being the emissary of God doesn't make him a perfect man, and Doman does an excellent job of portraying that attitude on screen.
He also played Deputy Police Commissioner and Major William Rawls on The Wire, yet another man in a prominent position who takes advantage of his power. It's all about him and his career; if something he does benefits him but hurts the department, he's not likely to care. Doman completely sells the cop's political manipulations and relentless leadership style.
Doman has also appeared on shows like Oz (as Edward Galson), The Practice (as Detective Michael Finley), ER (as Dr. Carl Deraad), CSI (as Judge Slater), Law & Order and Law & Order: SVU (as several different characters), Rizzoli & Isles (as Patrick "Paddy" Doyle), House of Cards (as Bishop Charles Eddis), Person of Interest (as Senator Ross Garrison), Feed the Beast (as Aidan Moran), Berlin Station (as Richard Hanes), and The Affair (as Bruce Buttler). His film work includes Die Hard: With a Vengeance, Mystic River, Blue Valentine, and You Were Never Really Here.
Next up for Doman are the Netflix historical legal drama The Trial of the Chicago 7, the crime film The Case, and the comedy crime thriller Iron Terry Malone. Where he'll go from there is anyone's guess, but he's sure to continue delivering memorable performances.